I'm thankful for my van.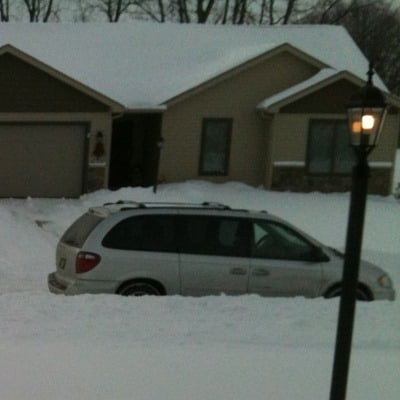 I might only live across the street from our church, but it's a busy street and crossing it with three kids in tow can be a challenge and/or somewhat scary – especially when the weather is uncooperative and/or it's dark outside. [My husband refers to crossing the road as "playing human Frogger."]
So on days when it's cold/rainy, when it's dark, or when I have someplace other than home to head afterwards, I'm thankful that I can drive my van across the street.
Plus, it's super handy to have a van for getting around town, taking trips as a family, hauling stuff [kids, groceries, luggage, etc.].
I'm thankful for my van!