Today, I'm thankful for the individuals who love on my kids each week at church.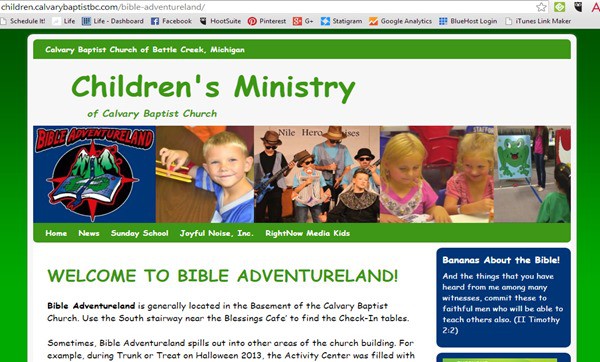 There are some incredibly special people in our lives – the people who have blessed us with the gift of their service in the children's departments at our church. Each and every week these individuals serve my kids (and me!) as they teach them the truths of God's Word while loving on them and building into their lives.
I'm especially thankful for David's teachers – he can be a challenge in a classroom setting (or any setting), and these individuals "get" him and love on him just the way he is, helping him to be his best in situations that might otherwise cause him sensory overload.
Thinking about these individuals brings tears of thanksgiving to my eyes – I'm just so thankful for them!