Is there an app for that? Moms are busy and it is no wonder that there are hundreds (if not thousands) of apps that are geared toward helping busy moms manage their families better.
There is an app for just about anything a busy mom can imagine… and then some!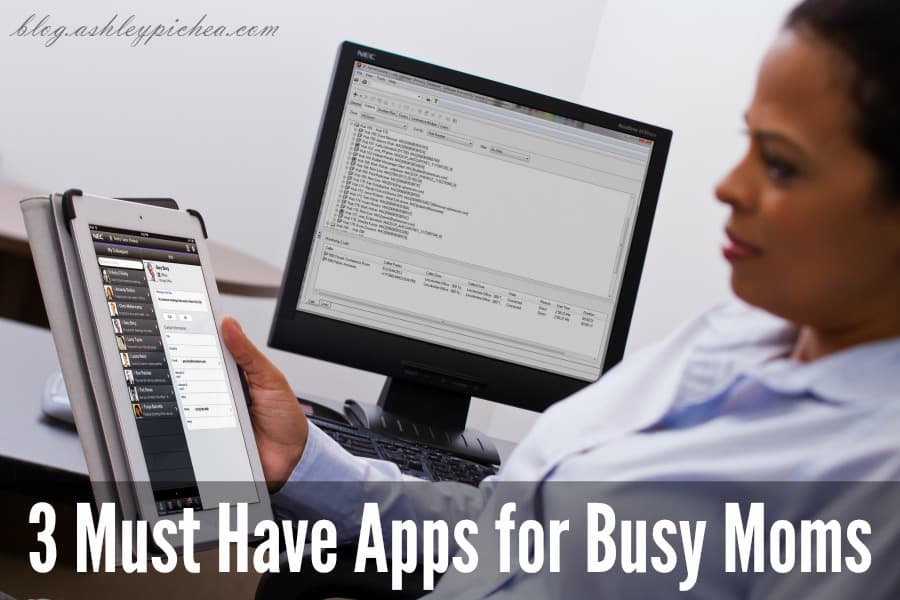 How to Find Relevant Apps for Busy Moms
Apps make a busy mom's life so much easier, but there are so many apps to choose from that it can be confusing, even overwhelming. The best way to find helpful apps is to search for apps that are pertinent to your lifestyle.
For example, if you know that you are rarely home to cook, perhaps an app for simple meals on the run would work for you. Or, if you are like most women who walk, talk, and think at the same time, there are even apps for remembering things, notes, and recordings.
If you have a need for it, there is more than likely an app for it. Downloading a mobile app to your phone can be a lifesaver, especially for busy moms.
Here are 3 Must Have Apps for Busy Moms:
Evernote
Evernote organizes your day by helping you to organize and keep track of everything – all in one place – and it's FREE!
You know that receipt you wanted to hold on to, or that blog you wanted to read "later," and that never-ending to-do-list? Well, this app helps you organize it all. It even records those thoughts that you think out loud and tell yourself that you will write down later, but never do.
I use Evernote to digitize ideas from magazines (just snap a photo with my phone), to save blog posts I want to access again later (hooray for the Chrome plugin), and to store PDFs without eating up the storage on my computer.
Grocery Gadget
One of the most innovative apps for busy moms on the go is Grocery Gadget.
With Grocery Gadget, you are able to break down your lists in to a kind of sub-list. For example, you can put groceries into separate categories, and once you have your initial list, it will remember it for you in the future. You can store recipes and even search for coupons online for your purchases. This app even allows you to scan the barcode of items to make shopping that much easier.
iBody
iBody is another great app for busy moms to have on their phone or tablet.
iBody allows you to store health information such as your latest workout, how many calories that workout might burn, and tracks things such as your blood pressure, target weight, and cholesterol. It is like having a professional health trainer in your pocket at all times.

These are just three of the top must-have apps for busy moms everywhere.
What's on your "must have" app list?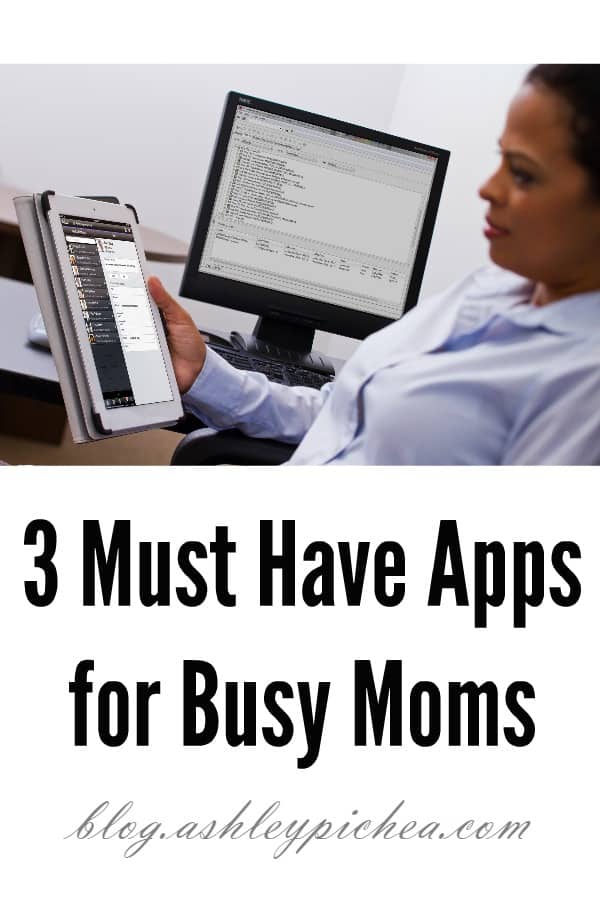 original photo credit: https://www.flickr.com/photos/neccorp/14260309837