One of my goals for 2016 is to add some more of the personal touch back into the blog. One of the ways I've decided to do this is to add an element of "accountability" again – to share 3 small things I want to accomplish each month – letting you check in with me and even share your own goals for the month in the post comments. It's a spin off the 3in30 Challenge I used to host, and I'm enjoying getting back into the habit of setting goals each month!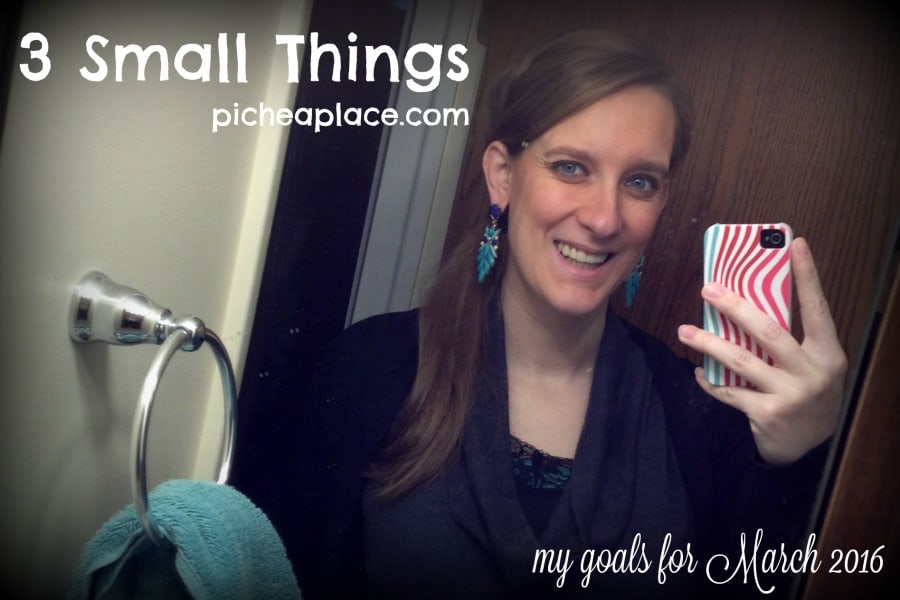 It's crazy how much having accountability forces me to accomplish goals I might not otherwise complete. I found this to be especially true during the month of February as one of my 3 Small Things goals was something I needed to do each and every day. Without the accountability of having to "post proof" each day, there were many days that I would have just decided to ignore the challenge. Accountability is such a powerful tool!
February Recap
I did it!! I completed all of the goals I set in my 3 Small Things: February 2016 post!!
The easiest goal to complete was the filing of our taxes. I realized that I didn't actually need the one form I was still waiting on (I had the information it included and didn't need to submit it with our filing), so I was able to submit our tax returns electronically early in the month, and we had our refunds back by mid-month. That was a nice boost to our savings account!
My next complete goal was to decide on and put together the kids' classroom Valentines. We made a stop at Target the weekend before Valentines, and I found packs of 15 glow stick bracelets in the $1 section. I decided they'd make perfect light-sabers (my kids are all Star Wars fans), so then it was just a matter of finding the perfect printable Valentine, which I found on Design. Wash. Rinse. Repeat.
We used our new printer (hooray for having a color printer again!!) to print off enough for both classrooms, and after signing their names to the Valentines, the kids helped me tape a glow stick on each one. I love how they turned out!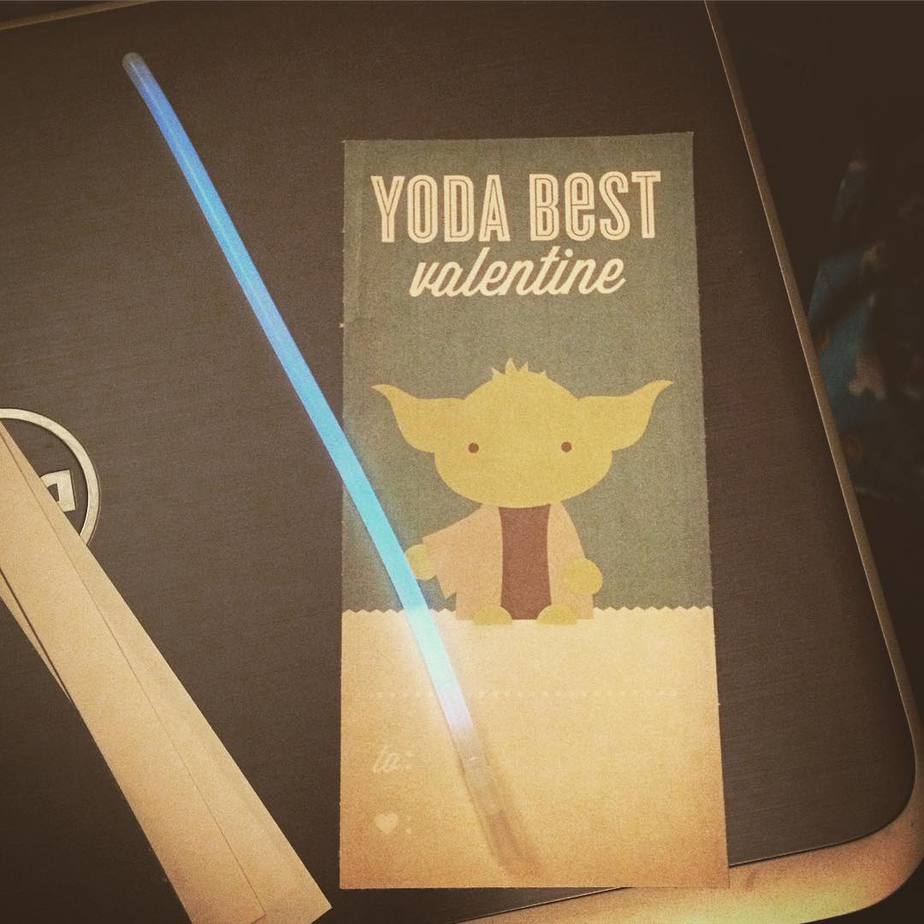 My final 3 Small Things goal for February was the most difficult – getting dressed every day. Sure, there were days when it was easier than others to get dressed – especially those days that I was leaving the house at some point during the day, but most days I had to mentally fight off all the excuses…
I work from home, so I don't see anybody but my family most days.
I'm in the third trimester of my pregnancy, so it's just more comfortable to stay in my pajamas all day.
I'll probably end up taking a nap this afternoon, and it'd just be easier to not bother with getting ready for the day in the first place.
I'm just not feeling it today.
My goal going into the challenge was to break the cycle of "feeling gross" all week long because I'd been wearing the same pajamas for multiple days in a row. I wanted to prove to myself that I might actually "feel better" and be more productive if I managed to get dressed every day.
And so I did (with the exception of one day when I was physically ill and barely got out of bed). I got dressed every day, even if it was only for a couple of hours. It wasn't always "pretty" or fashionable, but the simple act of putting on "real" clothes helped me to feel less gross and less lazy. You can see all my documented proof on my Instagram account, as I posted a photo each day as a way to stay accountable.
I
March Goals
I struggled a bit to come up with 3 Small Things I want to accomplish this month. I think I'm going to work on the following:
1. Wash and inventory the baby clothes and supplies. My sister-in-law recently blessed us with a couple of large totes filled with clothes, blankets, and other baby girl items as we had given away all of ours when we moved a year or so ago. Since I'm due in mid-April, it's probably time to see what's in the totes, wash it all, and make a list of any additional items we'll need to purchase before the baby arrives.
2. Start a Mother-Daughter Journal with Jenny. This is something I'll share more about later in the month, but I recently purchased a blank journal and some fun pens in order to start a mother-daughter journal project with Jenny. She's been begging to get started, but I need to finish setting it up (adding topics and creating a few guidelines for both of us). I'm looking forward to seeing how this project grows our relationship!
3. Send a card of encouragement to four friends. I really want to be a better friend, and one way I've been encouraged in recent months is being the recipient of "random" cards in the mail from a friend. This month, I'd like to take the time once a week to write out a heartfelt message in a card and send it to a friend. This is something I've had on my mind to do for awhile, and I have a supply of beautiful cards from DaySpring, so I'm going to use the accountability of this post to see it to completion.
What 3 Small Things do you want to accomplish this month?