I recently decided that it was time for me to carve out a time each day to focus on my own health and well-being, which if you're a busy mom like me, you know isn't always easy to do! I joined an accountability group and started working out at home. Over the past few weeks, I've landed on a few fitness must haves for busy moms, and I thought I'd share them with you today as a part of the #CollectiveBias #LifeAfterLeaks campaign.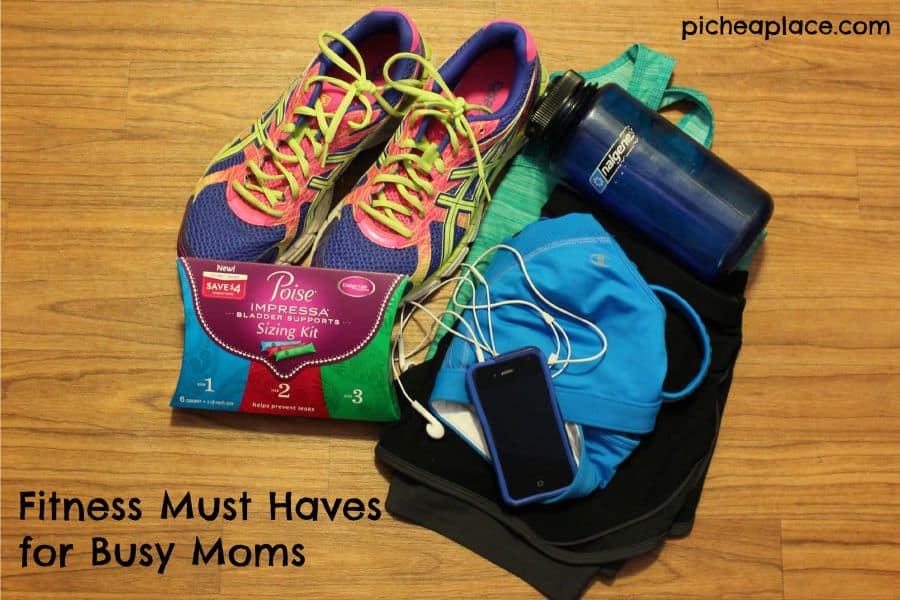 Comfortable Workout Clothes
For me, working out in an old t-shirt and a pair of my husband's basketball shorts just wasn't cutting it anymore. I decided to "invest in myself" and purchase some comfortable clothes specifically for working out.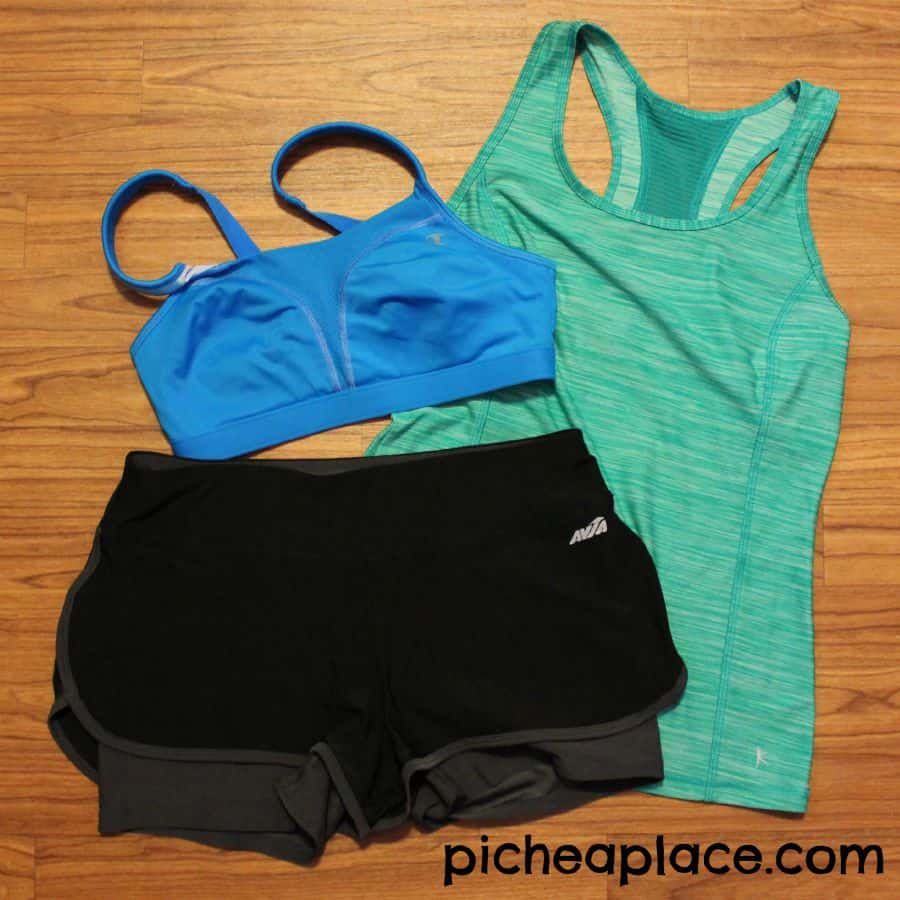 Not only am I more comfortable as I work out, but I have more of a drive to do so as I've invested money, and I'm a person who wants to "get my money's worth" of out every investment.
A Quality Pair of Running Shoes
While I don't wear my shoes for most of my "at home" workouts, I do wear them when I head to the gym or go for a jog outdoors. After almost 10 years of wearing the same pair of worn out running shoes, I decided I needed to invest in a new pair.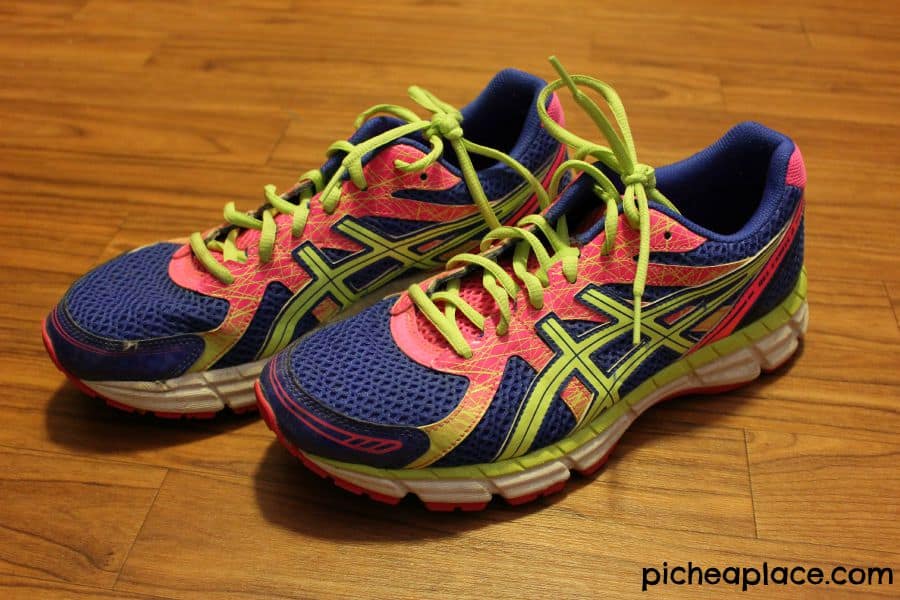 Shoes that properly cushion and support my feet are a must have for my fitness as a busy mom.
Water Bottle
Staying hydrated is vital to my fitness routine as a busy mom (and to my life in general). I'm never far from one of my Nalgene bottles – I carry them everywhere and aim to drain them at least twice a day!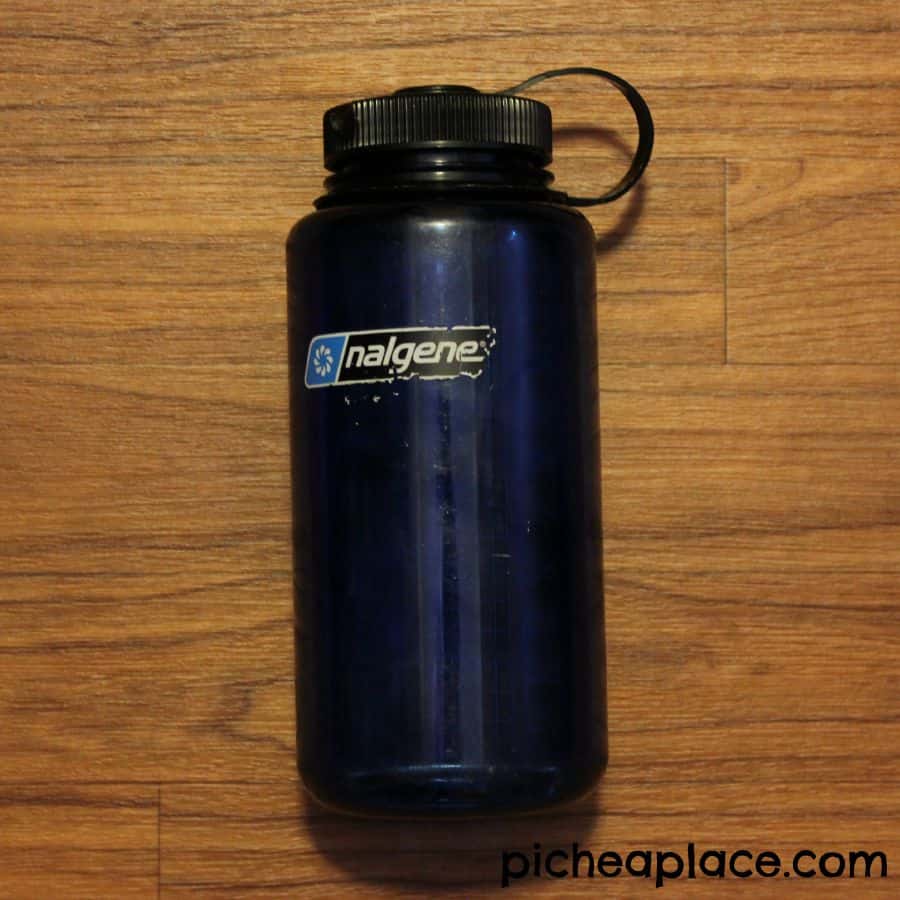 Music to Inspire
My music of choice varies with the workout routine I choose each day. Some days I listen to Pandora on my phone as I run or jump. Other days I watch a workout video on YouTube with built in music.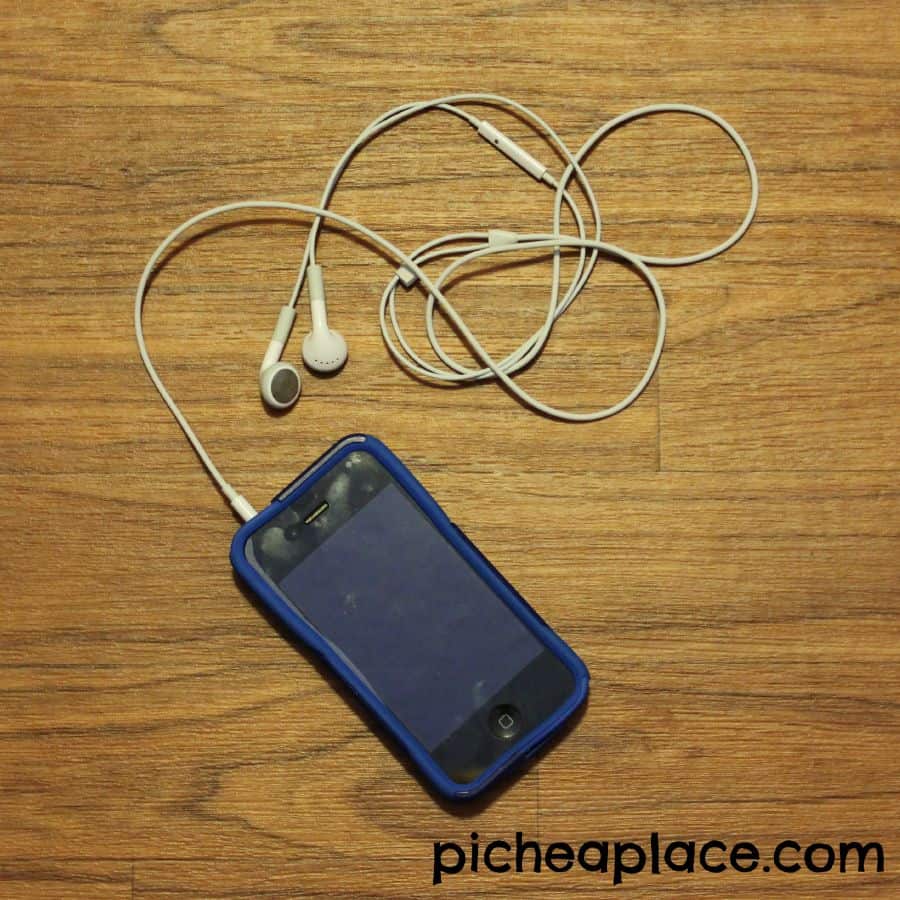 I find that music is a must have for my fitness routine as a busy mom as it motivates me and pushes me to keep moving.
Bladder Support
(Yup, I'm going there.)
After birthing three LARGE babies (8#10, 8#11, and 9#12), urinary leaks when I laugh, dance, or exercise are all too common. I thought I was alone until I was talking to a friend in my exercise accountability group about it. She mentioned that she has to wear a pad every time she exercises to catch leaks. I decided to follow her advice and started doing the same, but honestly – it was still messy and uncomfortable.
When I heard about the new Poise Impressa Bladder Supports, I was instantly intrigued. Poise Impressa Bladder Supports are designed to help stop urinary leaks in women who struggle with Stress Urinary Incontinence. (If you have Urge Urinary Incontinence, this product is not for you.) Inserted like a tampon, the Poise Impressa Bladder Support helps to support the urethra, preventing leaks while still allowing you to use the bathroom normally.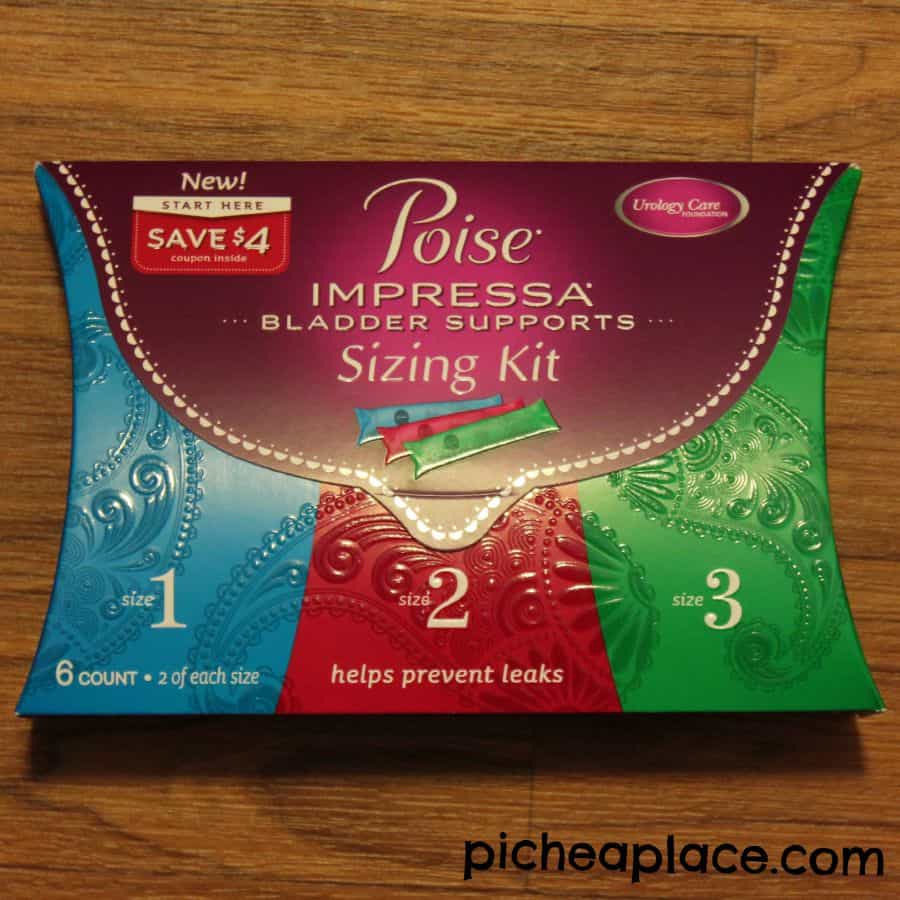 I decided to order a sizing kit from CVS.com to determine which size worked best for me. The sizing kit included two supports in each size for me to try which made it easy to determine which fit was best for me.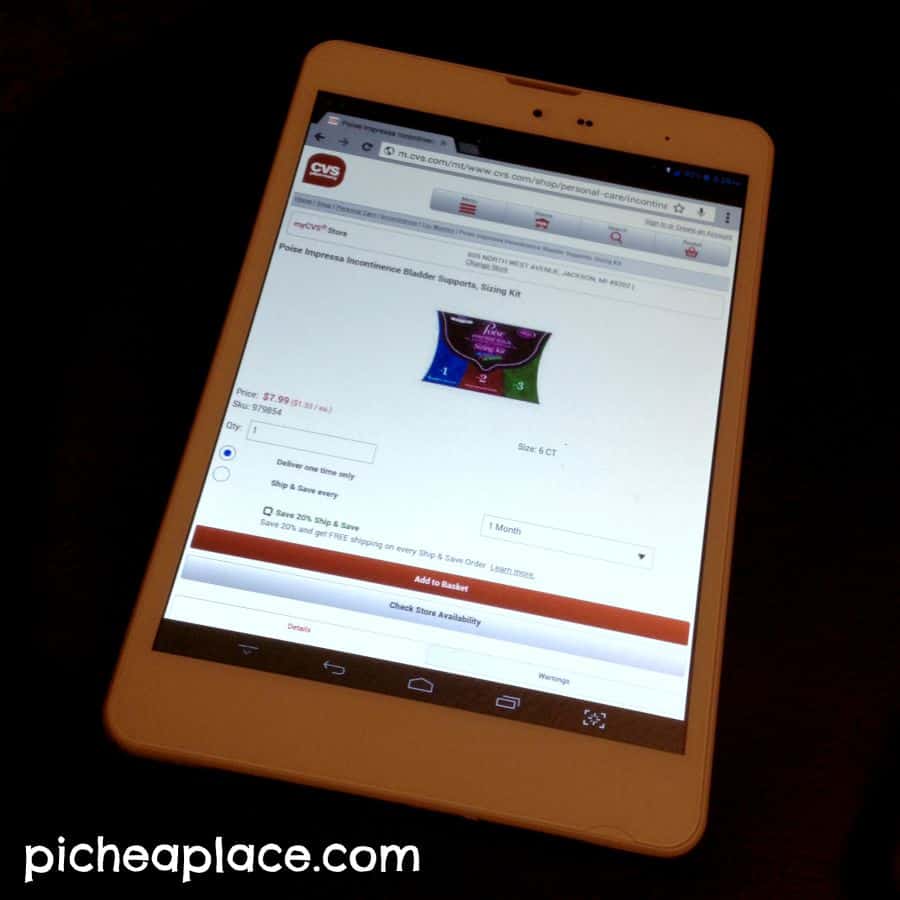 To determine which size you need, purchase a sizing kit and start with size one. Complete instructions for determining your perfect fit are included inside the sizing kit.
[Note: Poise Impressa Bladder Supports are not for use during pregnancy or while experiencing any vaginal bleeding, such as during your period. See the complete use guide at www.impressa.com.]
Using Poise Impressa Bladder Supports gives me the confidence to be able to enjoy a wide variety of exercise routines, including jumping on our indoor trampoline, without worrying about leaks due to SUI!
What fitness must haves are on your list? Will you be trying the new Poise Impressa bladder supports when you workout?