This shop/post has been compensated by Collective Bias, INC. and The Coca-Cola Company, all opinions are mine alone. #KrogerPizzaDeal #CollectiveBias
---
Connecting with your spouse during the hectic holiday season can be a challenge. Between all the kids' events, the holiday parties, shopping for gifts, and the normal day-to-day routine, time alone to connect can be severely lacking on the calendar. Don't let the busyness of the season be your excuse for neglecting your marriage. Pick one (or more) of these 5 ways to connect with your spouse during the holidays to implement this week!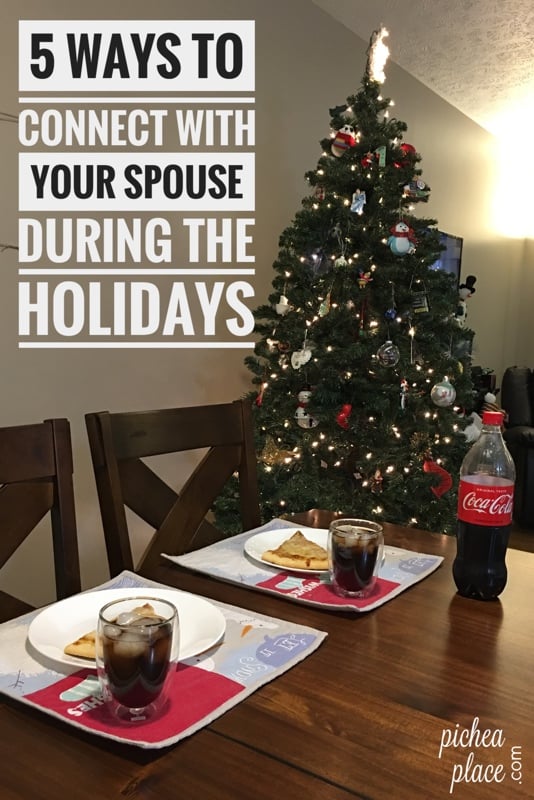 At-Home Date Night
Sometimes you just need a night at home to recharge and connect with your spouse during the holidays. An at-home date night can be as easy as picking up a Kroger Deli Fresh Ready to Heat Pizza and Coca-Cola™ beverage while you're out running errands and popping the pizza in the oven later that evening while you're putting the kids to bed.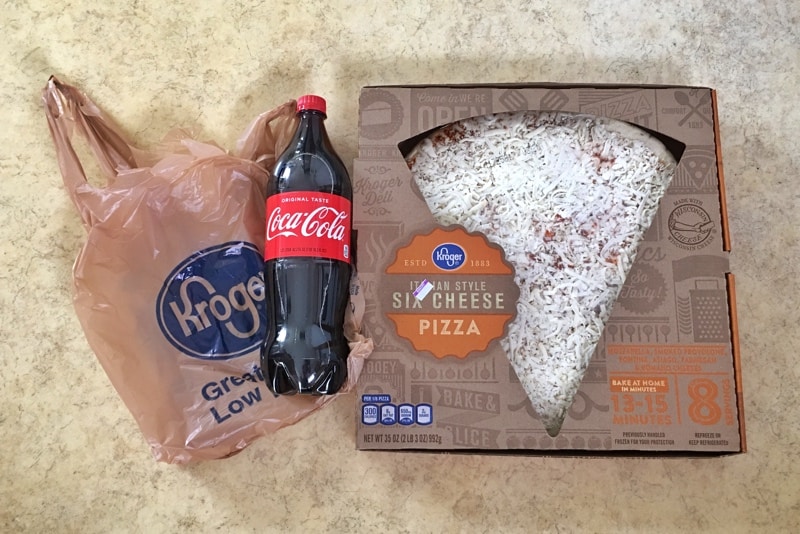 I recently did just this! Knowing that we had a couple busy weeks ahead, I wanted to be prepared for an easy at-home date night whenever we could find the time. I picked up a 6 Cheese Deli Fresh Ready to Heat Pizza and a 1.25L of Coca-Cola at Kroger while I was out running errands.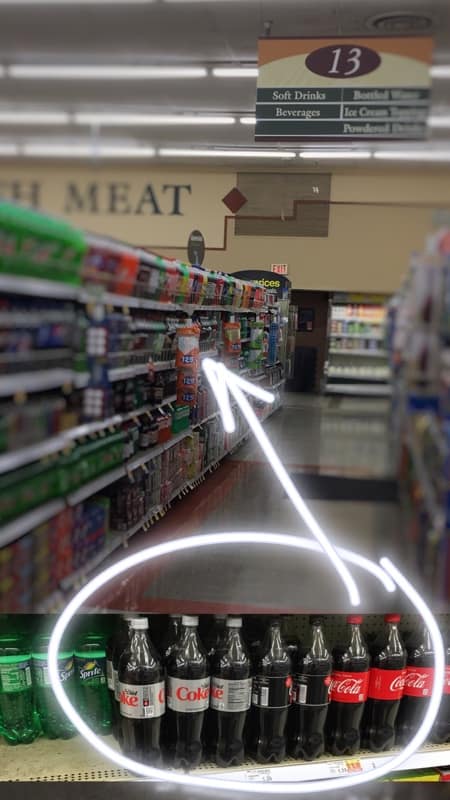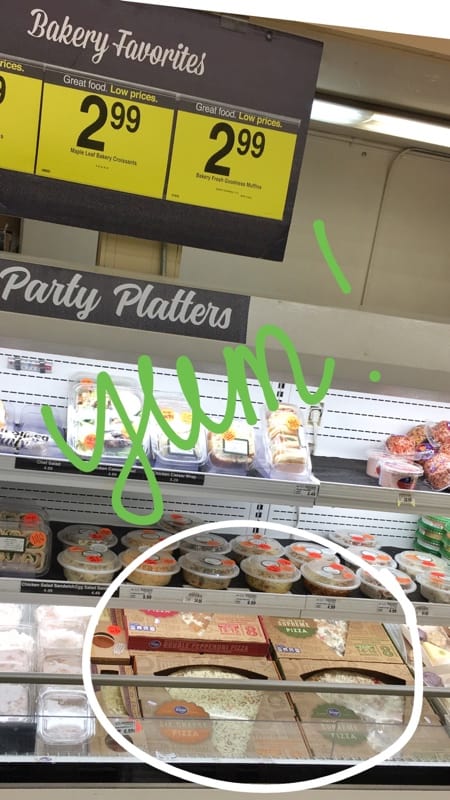 Kroger loyalty members can purchase a fresh ready-to-heat pizza at a hot price point for $5.99 and save $1 off a 1.25L Coca-Cola™ beverage or 1L DASANI® (making the drink nearly free)! (valid through 12/3/17 – 1/3/18)
When I got home, I wanted to be sure the pizza and pop were still there when date night rolled around. I put "DO NOT EAT" and "DO NOT DRINK" sticky notes on them and stuck them in the fridge.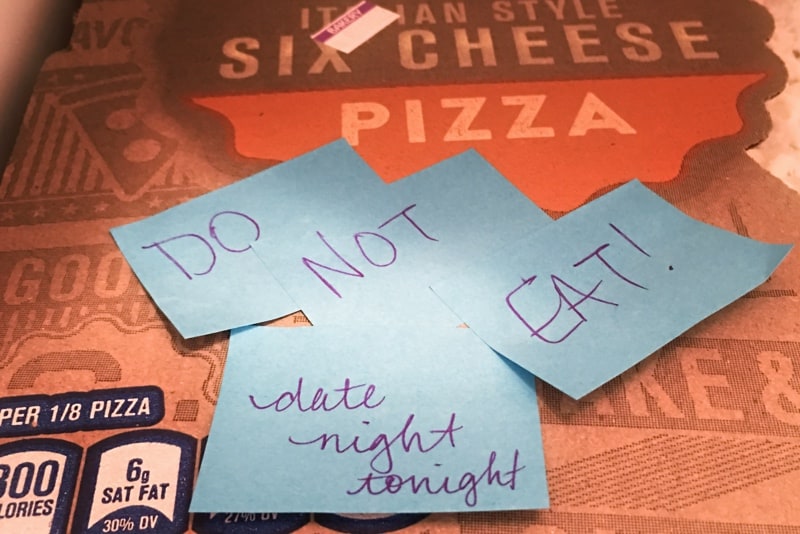 It's a good thing I did because the first thing my husband saw when he opened the fridge after work was the Coca-Cola. I'm pretty sure the sticky notes were the only reason he didn't drink it right away!
We weren't able to sneak in an at-home date night that same day. But a few nights later, we managed to snag a few hours together after putting the kids to bed.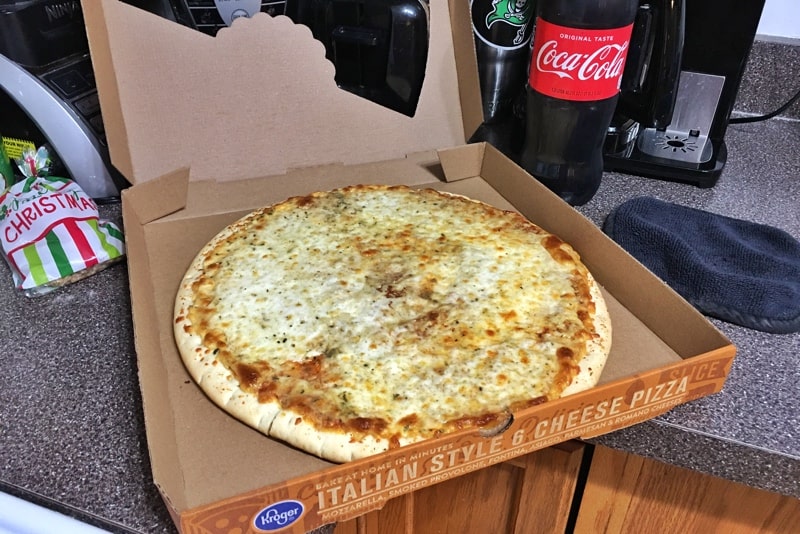 Less than twenty minutes after bedtime, we were ready to sit and eat and spend time reconnecting after a crazy week of holiday festivities. The Christmas tree and winter placements helped to set a festive mood.
Work Christmas Party
Do either of you have a work-sponsored Christmas party on the calendar? Make the most of it by getting a babysitter for the kids and enjoying the afternoon or evening together. If dinner isn't served at the event, take advantage of the Kroger Deli Pizza & Coca-Cola deal before the event to enjoy an hour of time to talk and connect.
Breakfast Dates
If your kids are old enough to stay home alone for an hour or two (we love having a built-in babysitter now!), sneak away for a breakfast date. We love to enjoy breakfast dates on the weekends. It doesn't have to be fancy or expensive. We use coupons and eat for less than $10. It's a great way to connect with your spouse during the holidays!
Christmas Light Displays
Take a drive through town. Even if you have to bring the kids along, you can enjoy a few moments to connect as you drive around looking at the Christmas light displays together. Or take a stroll downtown or through your local "Zoo Lights" display. What a fun and romantic date idea during the holidays!
Go See a Movie
The holiday season seems to be one of the best times of year for new movies coming to the theaters. And our local theaters often have free (or reduced) showings of classic holiday movies. Snag some treats from the concessions stand and enjoy a few hours together watching your favorite movies.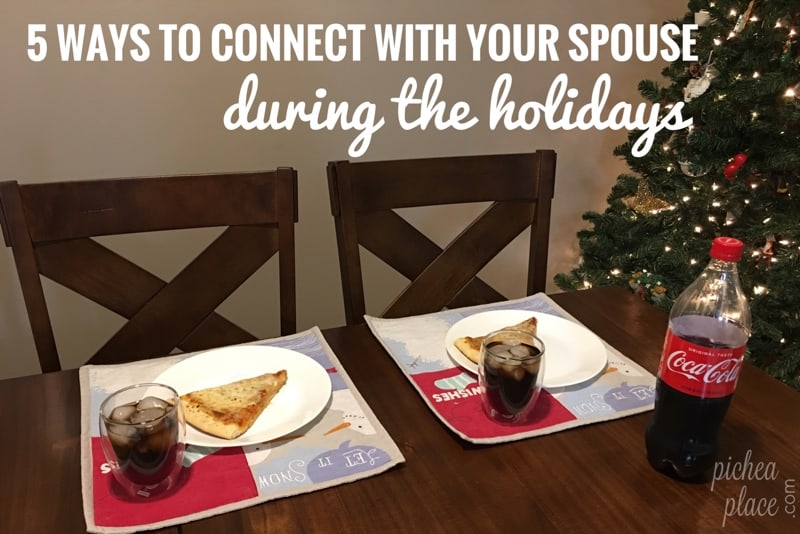 Connect with Your Spouse During the Holidays
It doesn't have to be complicated to connect with your spouse during the holidays. You just have to be intentional. If an at-home date night is on your calendar, be sure to snag a ready-to-heat pizza and Coca-Cola beverage at Kroger and connect with your spouse tonight!