Surprisingly enough, I've managed to do a little bit of reading this month. It wasn't easy finding time to sit and read with three kids in sports and a new baby in the mix of our already busy lives, but I found some "can't put them down" books that had me reading in the margins of our busy schedule.
Here are the books I finished this month (I have a few started but not finished) and my thoughts on each…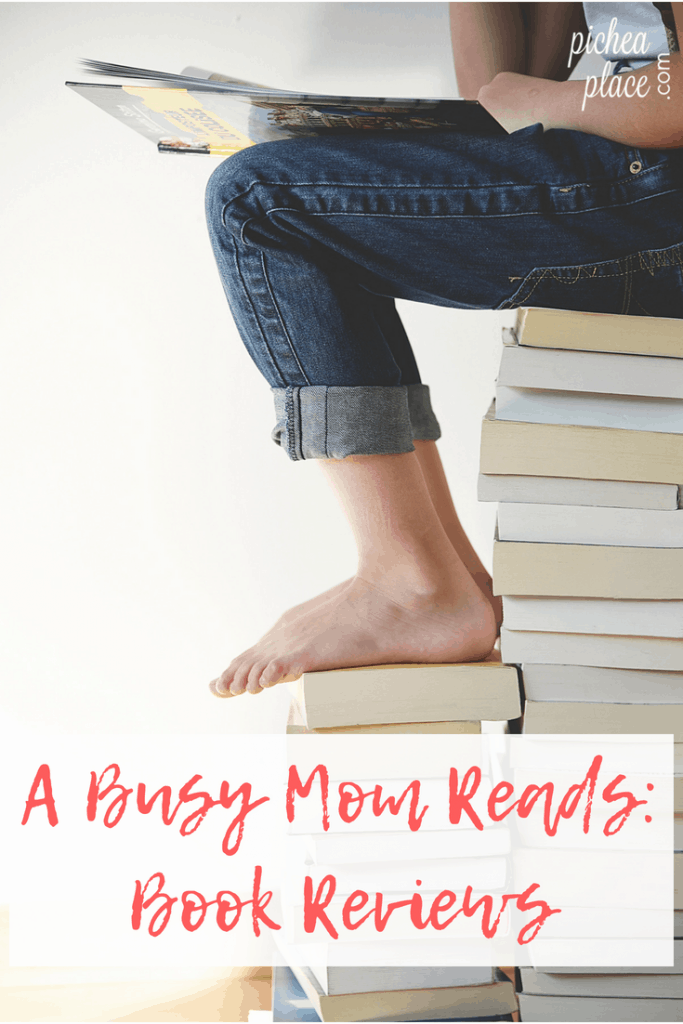 3.5 stars
I always enjoy reading the latest suspense novel from Irene Hannon, and this one was no different. The storyline always grabs my attention from page one and keeps me turning pages as quickly as I can.
The plot and twists in Hidden Peril were on par with what I've come to expect from Hannon. I didn't want to put the book down.
The writing, however, seemed to be rushed. My biggest complaint was that the conversations often lacked finesse – they were very "he said she said." Also, I didn't care for the epilogue – while it wrapped up the plot, I didn't feel that it fit the mood/feel of the rest of the book.
That said, if you're a fan of suspense thrillers and/or police/military dramas, I'd recommend grabbing a copy!
4 stars
In Too Deep is a fast-paced suspense thriller with a romance story threaded throughout. The second book in its series, it could have stood alone, though peripheral details were missing that had been presented in book one.
(I've read book one, but the details didn't stick with me, so I couldn't recollect them when certain things were referenced in book two. It didn't take away from the story, though, nor did I feel like I was missing important details. It mostly just left questions in my mind about the history of certain relationships, etc.)
I don't want to spoil the ending, so I'll be vague, but my biggest disappointment was the conclusion. It seemed to have a disconnect, and I felt that the author failed to tie the storylines all together. A few more details could have pulled all the pieces together nicely rather than end the way it did.
Other than that, I really enjoyed this book and look forward to book three in this series!
2 stars
I was really excited to get a free copy of this book from the publisher for review purposes, and I had plans to go through it together with my tween daughter. Had I picked it up at a bookstore and flipped through it, however, I would not have purchased it. It wasn't anything like I'd expected (which is why my rating is probably a bit on the low side).
I was expecting a book full of chapters that addressed the struggles most middle school girls face (girl drama, clothing choices, boys, strict parents, etc.) with heart-felt advice and a dose of faith. Instead, this book was full of corny one-page "tips" for surviving (or "conquering") middle school – from how not to take an exam to proper social etiquette for using cell phones around people.
Each of the tips was practical, but the delivery was a bit over the top in my opinion. I'll be giving my tween daughter my copy of this book, but I honestly doubt she'll look through it for more than a few minutes before tossing it on her messy bedroom floor to gather dust.
---
*Disclosure: I received a free copy of this book for review purposes. All opinions expressed are my own.