When you leave your kids in the care of a babysitter, there's always a little concern about how they'll spend their time while you're away. Will they see it as an opportunity to bend the rules and in turn watch more than their allotted share of TV? Will they play video games the whole time? Or worse spend it irritating each other?
Then, there's the concern over what your sitter can safely do with them. You don't want to make her job any harder than it is, and you certainly don't want to overburden her to the point she can't properly supervise the kids.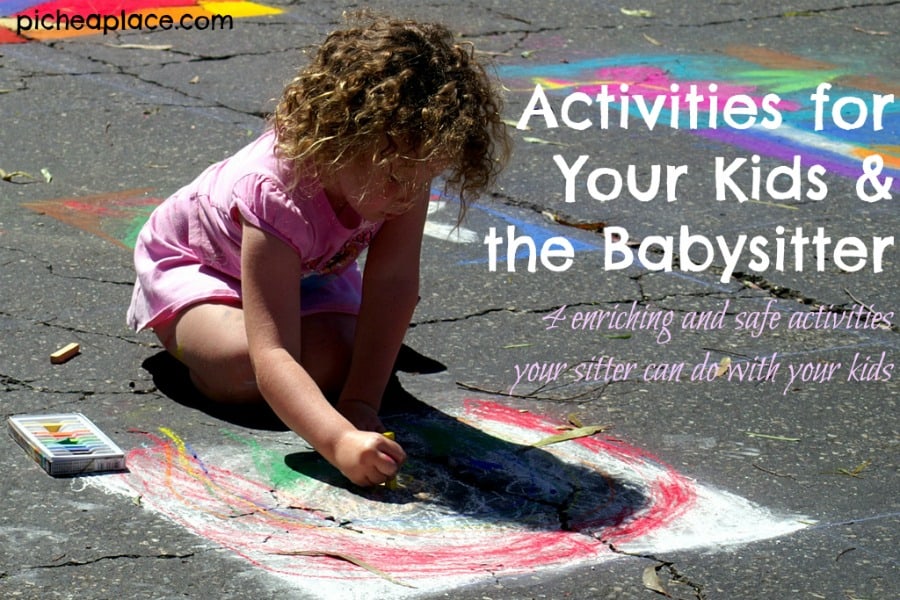 These concerns are why I always give my babysitter a list of safe activities she can do with our kids when she's watching them. There's no reason time with the babysitter can't be time well spent.
4 Enriching and Safe Activities Your Sitter Can Do with Your Kids
Swimming
If your kids are like mine, they'd be perfectly happy to spend every waking moment at the pool during the summer. For the early years of my kids' lives I was very reluctant to let our sitter take them swimming. But a couple of years ago I finally relented. It's such great exercise for them, and they really do love every second of it. So, my husband and I set some guidelines. First, we made it a requirement for our summer sitter to learn as much basic water safety as possible. If you're looking to educate your sitter, this swimming safety guide is designed especially for sitters and is packed with great information. Then, we helped our sitter become CPR and First Aid certified, and now she takes them swimming when we aren't able to.
Volunteer
Summer is the season for the kids to have some extra fun, certainly. But they also have a lot of free time, and there's no reason, as this article from The Huffington Post points out, that they can't spend some of that time doing something of real value. Last summer and again this summer, our babysitter will be taking the kids to the local old folks' home to spend time with the residents who don't get frequent visitors. This experience is great for my kids because they aren't shy and love interacting with new people. Of course, every child isn't like that. If your child is shy, there are other great volunteer opportunities, like packing lunches at the soup kitchen, that would work well for them.
No-Bake Cooking
Cooking is a great way for kids to work on their math skills, following directions, and problem solving. Of course, you may not feel comfortable allowing your babysitter to use the oven when you're not home. That's why Care.com recommends that you provide some no-bake recipes for your kids and your sitter to try together. As the article notes, there are many such recipes that your kids will love, such as Rice Krispies treats.
Arts and Crafts
Arts and crafts are a great way for your child to engage their minds and their creative sides this summer. Urbansitter.com provides several artsy activities for your babysitter to try with your kids, including chalk drawings and Play-Doh sculptures.
There's no reason why your kids can't have fun with the babysitter while also benefitting from an enriching experience. These activities are a great place to start.
---
Patricia Sarmiento is a health and fitness blogger. She enjoys writing about health, wellness, fitness, and other health-related topics. As a former high school and college athlete, she makes living an active lifestyle a constant goal. She lives with her husband and two kids in Maryland.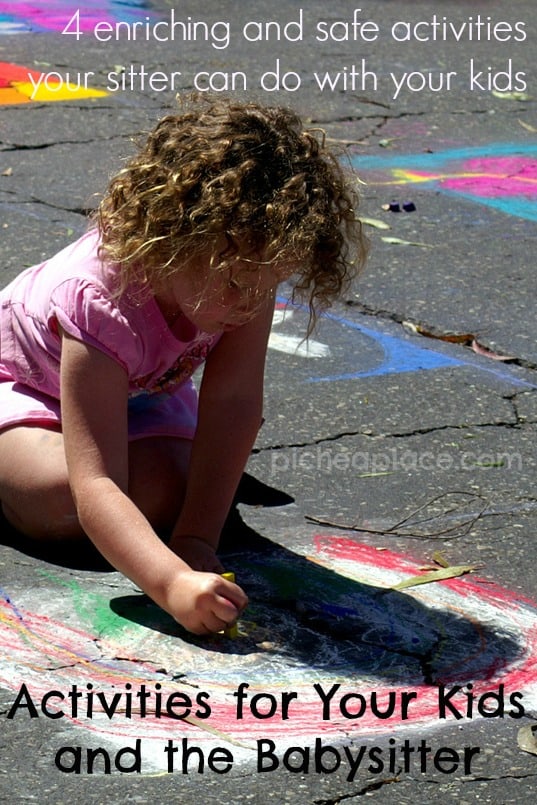 original image credit: https://www.flickr.com/photos/chuckthephotographer/2011674437