I'm not a meal planner. I should be, but I just can't stick to a plan. Instead, I keep my pantry, fridge, and freezer full of basic ingredients that I can throw together to make our favorite meals whenever we're in the mood. That's why I love shopping at Aldi – I can stock up once a month on the items we use the most throughout the month and save time and money doing so.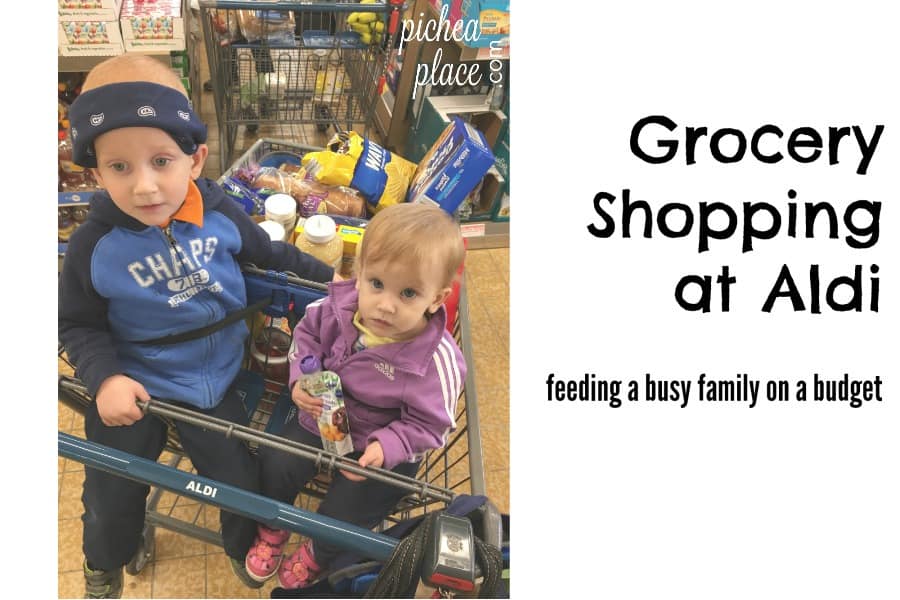 I've discovered that people like to see what other busy families are eating and how they're affording to so. (I know I am always curious!) That's why I've started posting my Aldi shopping trip each month.
You can check out previous months' posts here: Aldi Shopping Trip Archives.
Recapping April's Grocery Budget
We did much better last month as far as eating at home. But by the end of the month, I found myself uninspired to cook as we ran out of fresh produce and I didn't want to go to the store, so we ate a lot of really basic meals for suppers the last week of April.
Our total grocery spending for April was: $319.02.
We still have quite a bit of meat in our freezer (burgers, ground beef, and chicken breasts), so I won't be restocking those this month.
May Grocery Shopping
The littles and I made a trip across town to Aldi on Monday and did a major restock shop. When my husband came home from work on Monday, he went to put his water bottle and lunch box back in the fridge and couldn't find room.
We always eat so much better (and healthier) at the beginning of the month when our supplies are bountiful!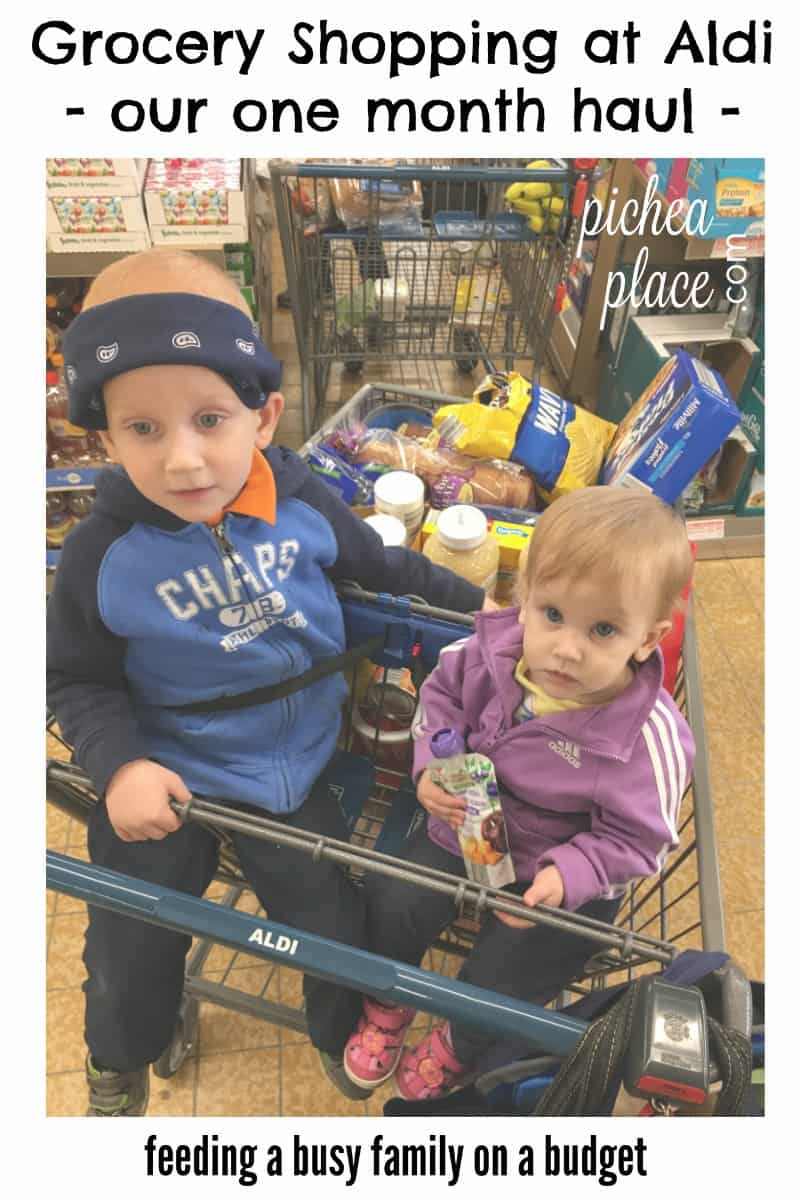 Here's what I bought at Aldi this month:
Since I shopped early this month, I'll probably make at least two additional trips to a grocery store before the month is over to grab more fresh produce and restock our milk and bread. Also, we are throwing a birthday party at the end of the month, so I'll need to buy groceries for that (we're grilling out at my parents' house).
Easy Meal Ideas for Busy Families
Here are some of our favorite easy recipes for busy families. These are meals we come back to time and time again. I'm hoping to get a few new easy dinner recipes up for you this month, as we've recently added them to our mix.