Comfort meets casual meets classy. When one piece of clothing can do all these things, you know it's a piece you want in your wardrobe. And that's exactly what the Remi Dress from Cents of Style is for me – it's quickly becoming my go-to outfit, no matter the occasion.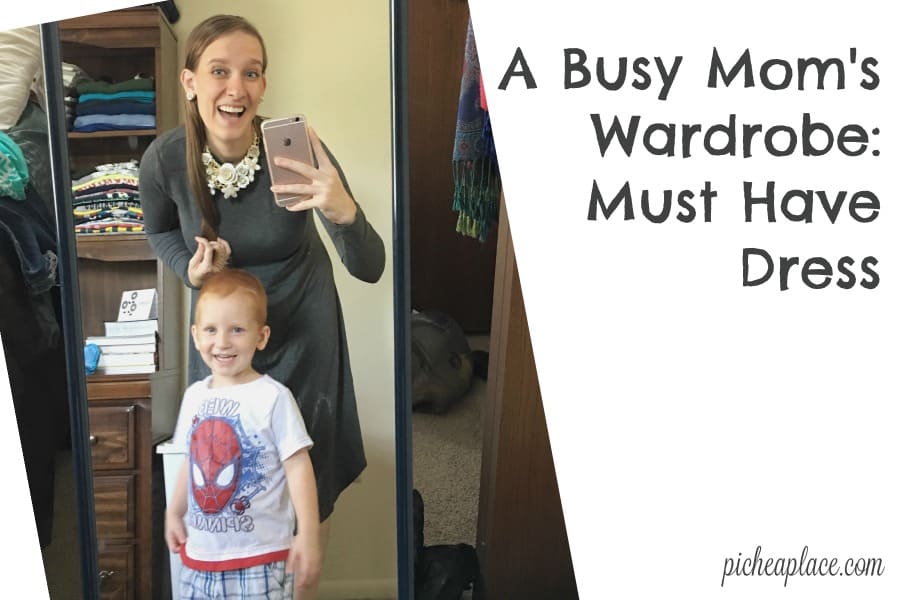 As a busy mom, I don't have a lot of time to spend on my wardrobe. Whether it's shopping or simply pulling pieces out of my closet and putting them on (and looking halfway presentable), time is of the essence, and the less time I spend on getting myself dressed the better.
That's why I need go-to pieces in my wardrobe. Pieces that I can easily dress up or dress down. Pieces that are easy to wash and care for. Pieces that are comfortable and move with me as I juggle being a wife, mom, friend, entrepreneur, and more.
Cents of Style became my go-to for accessories several years ago when I discovered their jewelry and scarves. The great prices (plus free shipping) and quality pieces (I'm constantly getting compliments on the pieces I've purchased) hooked me. I didn't have to leave the house or go into a store with kids in tow. I simply signed up for their mailing list and hopped over to their website anytime I saw something I liked.
I'm not normally a fan of buying clothes without trying them, so it took awhile before I ordered my first t-shirt from Cents of Style. But when it fit, I decided to order another piece of clothing. And then another.
My most recent order from Cents of Style was a Remi Dress.
This long-sleeved, lightweight, calf-length swing dress comes in sizes Small – 3X and 17 amazing colors (including this year's hottest jewel tones)! As comfortable as your favorite t-shirt, it's a staple piece you'll want to wear again and again. I love that this piece is so versatile – from lounging around the house to going to church to date night. Just add your favorite accessories and you've got a brand new look!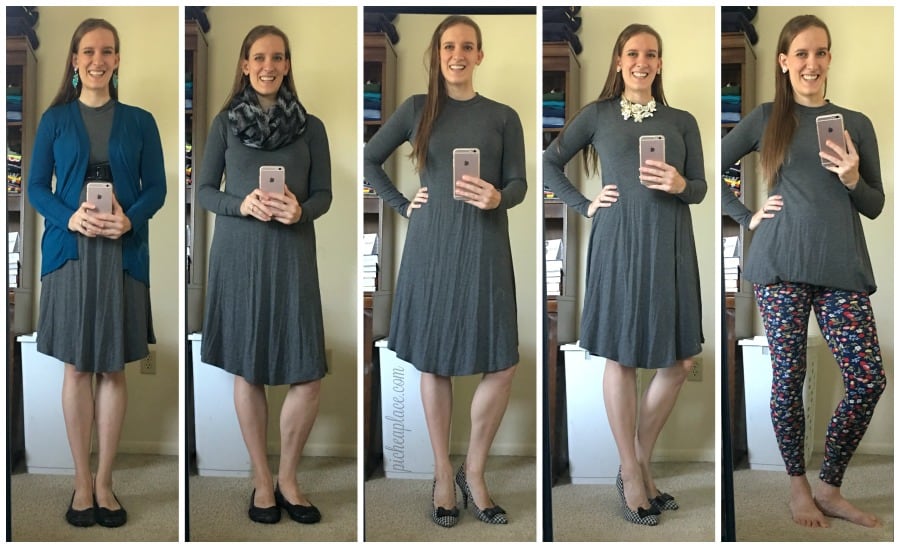 For size/color reference, I'm wearing a medium dark gray Remi in these photos.
Style #1: wide belt, teal Annabelle cardigan [exact item], blue and teal earrings, black flats
Style #2: black and silver infinity scarf, black flats
Style #3: black and white herringbone heels
Style #4: white and gold flowered statement necklace and earrings [exact item], black and white herringbone heels
Style #5: flowered leggings, flower earrings [exact item]
How will you style your Remi?
This weekend, you can get a Remi Dress for ONLY $21.95 (+ FREE SHIPPING) with coupon code: "DRESS2016"!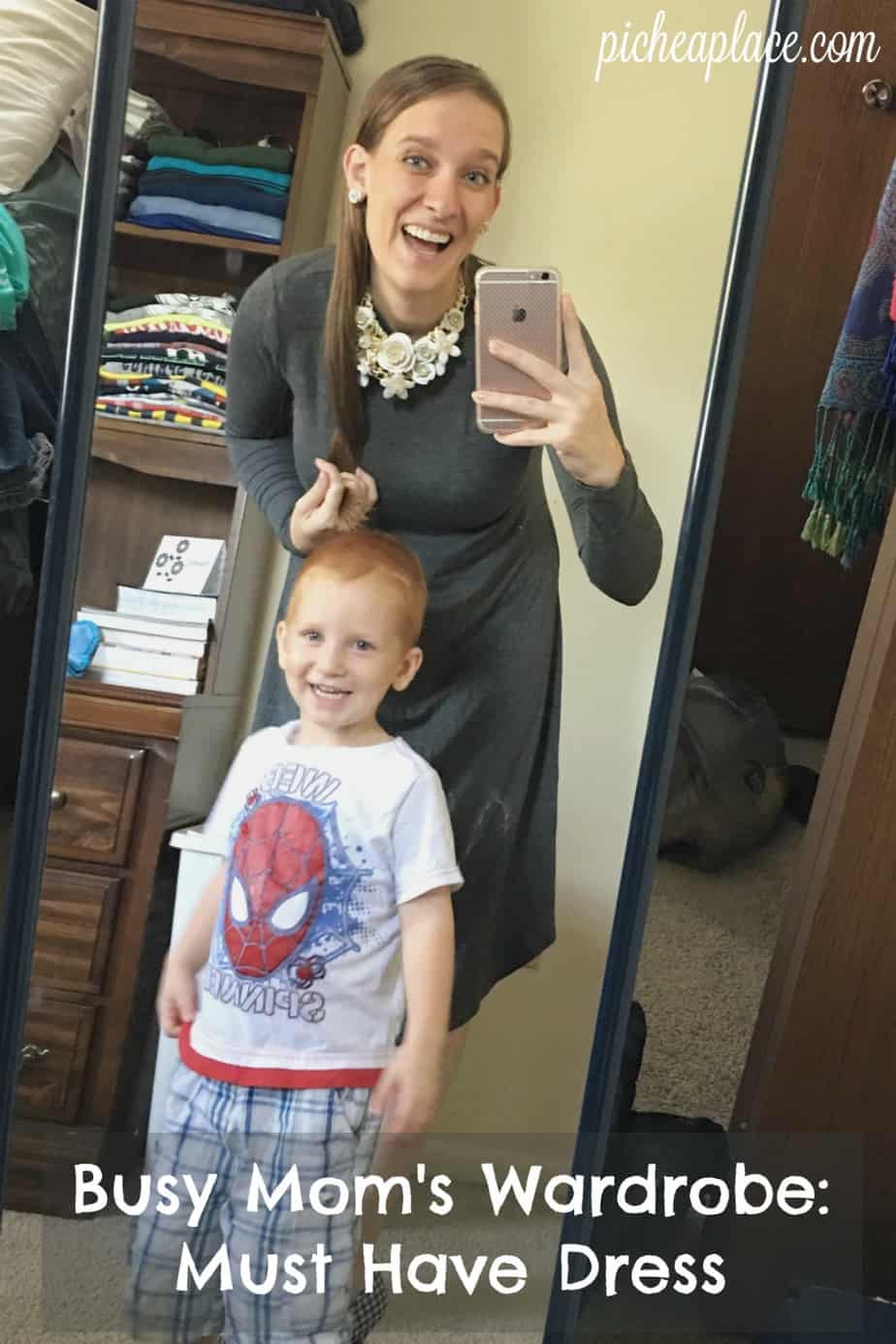 I am an affiliate of Cents of Style and was provided with a free Remi Dress in exchange for writing a post. All opinions expressed are my own.