It's true. I'm a bookaholic. But unlike last month when I read a total of fourteen books, this month I've only read five books to date. I thought about reading more books. In fact, I have more than a dozen sitting in my "to be read" queue on my Kindle app. But in order to be productive in other areas of my life (and catch up on some much needed sleep), I chose to be a bit more reasonable in the amount of time I spent reading during the month of May.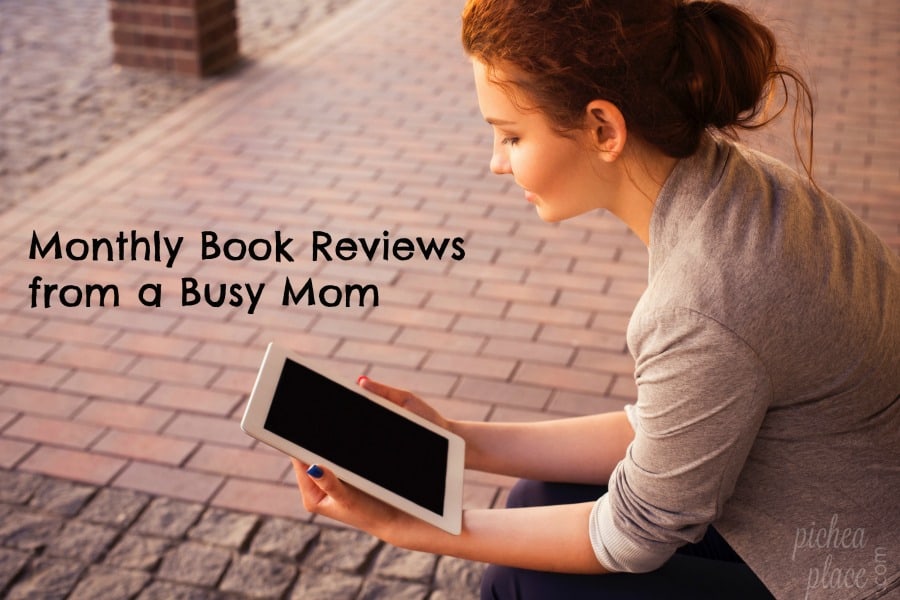 What I Read in May 2017
*indicates a title for which I received a digital pre-release copy from Revell, a division of Baker Publishing Group, in order to share an honest review
**indicates a title for which I received a digital pre-release copy from Bethany House Publishers in order to share an honest review
Here's a brief review of each of the books I've read so far this month… I'll add additional reviews if I manage to finish any others!
---
Dee Henderson was one probably the first Christian suspense author I read, and I instantly became addicted to her books. After a brief hiatus from publishing new books, she has recently come back into my reading queue with a new series, and I'm thoroughly enjoying it!
In "Threads of Suspicion," Evie Blackwell is a cold case specialist who is looking into the disappearance of a college coed. At first glance, the options look to be centered around her friends, but the deeper Evie looks, the wider the net is cast and the more possibilities arise.
I really enjoyed this suspense thriller, especially reading the details of how the detectives in the story went about looking for the answers to the cold cases they were attempting to solve.
Each of the main characters was relatable and likable. And I enjoyed seeing some of the characters from previous books that Dee Henderson has written making an appearance as supporting characters throughout the story.
I'm definitely looking forward to the next book in this series and recommend adding this title to your reading queue!
---
By the time I finished chapter one, I knew how the book would end, but I still enjoyed reading the details of the story, watching it unfold piece by piece. Having not read the previous titles in the series, I was a bit worried I wouldn't be able to piece it all together, but this title could have easily stood alone.
Although it was incredibly predictable, I found it easy to get lost in the story. The characters had good depth, their were a few twists and turns, and the subplots added color without overshadowing the main storyline.
I definitely would be interested in reading additional titles in this series.
---
Though this was book three in the series, it could have stood alone. I'd read book one but missed book two, and yet, the details of the previous books weren't necessary to be able to follow along and enjoy this book.
Amy and Gabe are childhood sweethearts who have been separated by life. Life hasn't been easy for either of them and has left them with baggage. When their paths cross again, they're forced to decide whether to leave the baggage in the past or continue to live in a prison of their own making.
I really enjoyed getting to know the characters in this story – whether it was Gabe who was wrongfully imprisoned and yet found God in the midst of his circumstances, or Amy who had been living a life full of deceit and bad choices and was trying to crawl her way out.
The plot was well-developed and the dialogue flowed well. I enjoyed my visit to this small country town in south-central Ohio, and I'm eager to read book two to fill in some of the gaps I missed!
---
This prequel novella was short and fast-paced, but when I finished it, I couldn't help but start the first book in the series. Jody Hedlund laid out the foundation for an amazing series centered around the forgotten immigrant women of the mid-1850s. I'm intrigued by the time period as well as the colorful and deep characters that Hedlund has introduced in this first glimpse at the Orphan Train series.
Be sure to catch my review of With You Always (the first book in this series) next month!