We had great hopes for "doing school" all summer long – we even acquired "special" curriculum for our summer learning adventures – but when life happened, all thoughts of formal learning went out the window.
Thankfully, my kids have an internal drive to learn about the world around them, and having the Zoology books from Apologia's Young Explorers series on our living room bookshelf was a great way to encourage them to keep learning even when school wasn't "in session" this summer!
#ZooApologia has not only been a hashtag we've used on social media, but it's been a way of life for us this summer.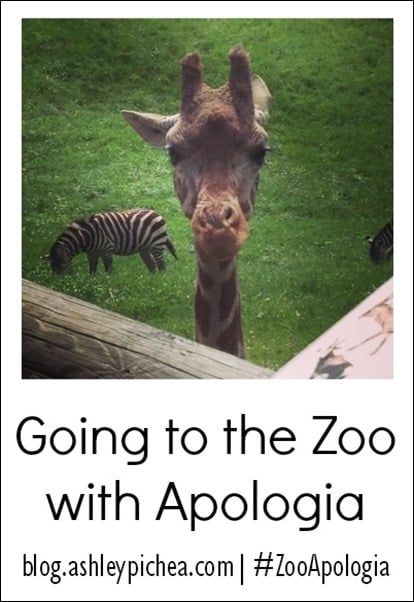 When we first got our box of Zoology curriculum at the beginning of the summer, I sat down and made a schedule of which chapters in which books we would cover each week, coordinating the topics we would talk about with the animals at the zoos we were going to visit that month.
It was a great plan. Until life happened.
The reality was that we needed a break. We needed to get out of the house and learn "hands on" at the zoos.
Learning with #ZooApologia at the Zoo
Over the course of the last few months, we made several trips to Binder Park Zoo here in Battle Creek, a couple trips to John Ball Zoo in nearby Grand Rapids, and even a trip to meet our friends from Raising Lifelong Learners at the Toledo Zoo!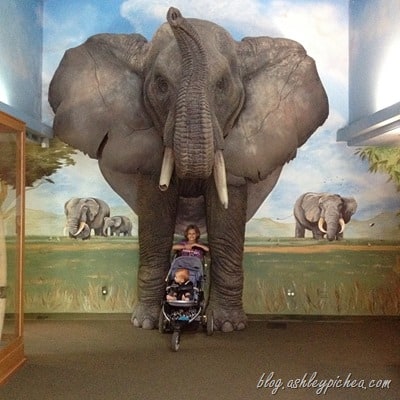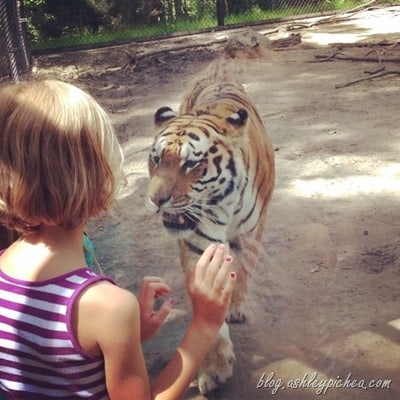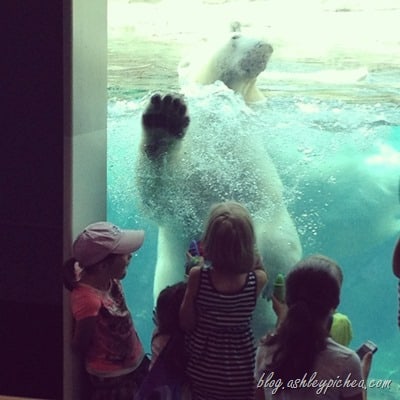 Nothing is better than finding yourself face-to-face with some of God's majestic creatures! Jenny, David, and Chris all loved seeing the animals up close, and our zoo adventures often included pulling out one of Zoology books and learning more about the animal we were observing.
Learning with #ZooApologia at Home
We have enjoyed being able to "extend" our zoo adventures through our reading time together in the Zoology books. When we wanted to "visit the zoo" but the weather wasn't cooperative, we could grab our books off the shelf and still learn about the animals together.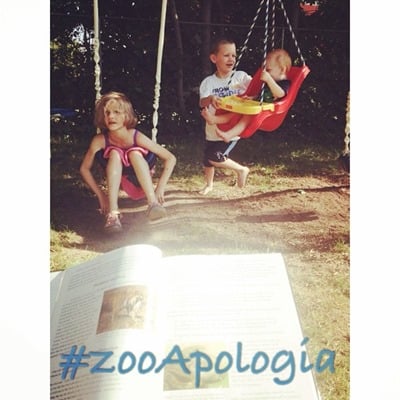 One of my favorite memories of our #ZooApologia fun this summer wasn't even at the zoo: While Jenny (7.5yo) was away at summer camp, David (almost 6yo) grabbed Zoology 2: Swimming Creatures of the Fifth Day, and he and I spent almost an hour just reading about ocean creatures together. It was a fun afternoon of one-on-one time with my animal/nature loving buddy!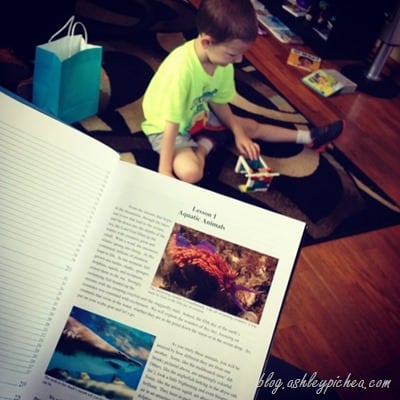 It was fun to see even Chris (currently 14 months old) get in on the #ZooApologia fun. He loved seeing the various animals at the zoos, and any time one of the Zoology books was left out within his reach, I would find him flipping through the pages growling at the animals.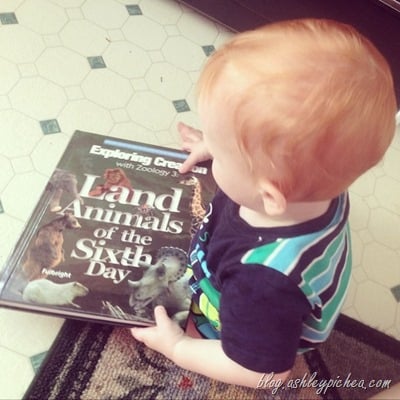 Learning with #ZooApologia Continues
I loved the opportunity to work with Apologia this summer to share their Zoology curriculum with you, my readers – to share how we've used it, not as a curriculum, but as a way to spark lifelong learning.
We'll be keeping our Zoology books within easy reach for the next several years as we continue to learn more about the animals that God has created and the world around us!