One of the most difficult parts of this time of transition that we've been in since last July is the fact that I have not had an extended break from my kids alone with my husband.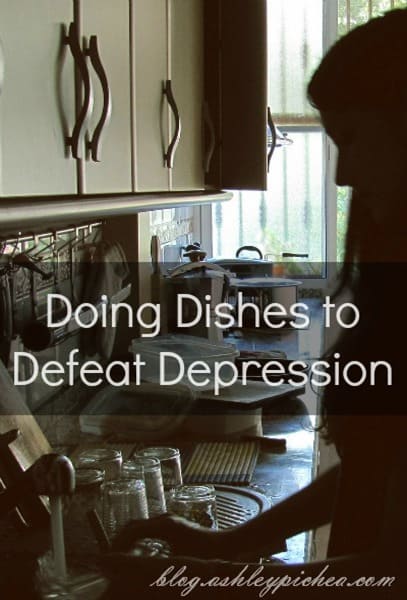 Don't get me wrong… I love my kids immensely. But before this season our lives started, my husband and I would get away just the two of us 2-3 times every year for at least one night, and usually two. Since Chris was born at the end of May last year, I have not spent a single night away from my children.
I'm tired.
Between homeschooling, working from home, and often being away from my husband for days on end, I'm feeling the effects of this constant togetherness.  I'm feeling the desire to run away from it all. Or at least to stay in bed all day and let life happen without me.
Depression is starting to set in.
And that's hard to admit. Because I'm the one who has it all together. I'm the one who doesn't let life affect me. I'm the one who doesn't need help from anyone and can do it all myself.
Let me tell you. I can't do it all myself. I do need help. I'm a stuffer of stress and emotions. I don't have it all together. And at the moment, I'm a few weak threads away from falling apart.
I need to find my joy again.
I'm covering my heart with Joy, counting my blessings (for a positive outlook on life), and praying that God will breathe fresh life into me.
And I'm looking forward to spending a kid-free weekend away with my husband next month. The fact that we'll spend the weekend doing dishes at the camp that we love so much is just icing on the cake.
We'll be "home" (it's where we met and where our hearts live) and we'll be serving others – and that's the best feeling in the world.
Where do you go to "get away from it all?"
What breathes life back into you? How do you "keep on" when life gets to be overwhelming?
—
Photo Credit: https://flic.kr/p/ceM1nm