The question has been asked and answered, and now it's time to plan the wedding. But who gets to plan the wedding – the bride and groom, right? Find out if Katie's dream wedding will come to fruition in Every Bride Has Her Day – the newest laugh-out-loud novel in the Brides with Style series from Janice Thompson.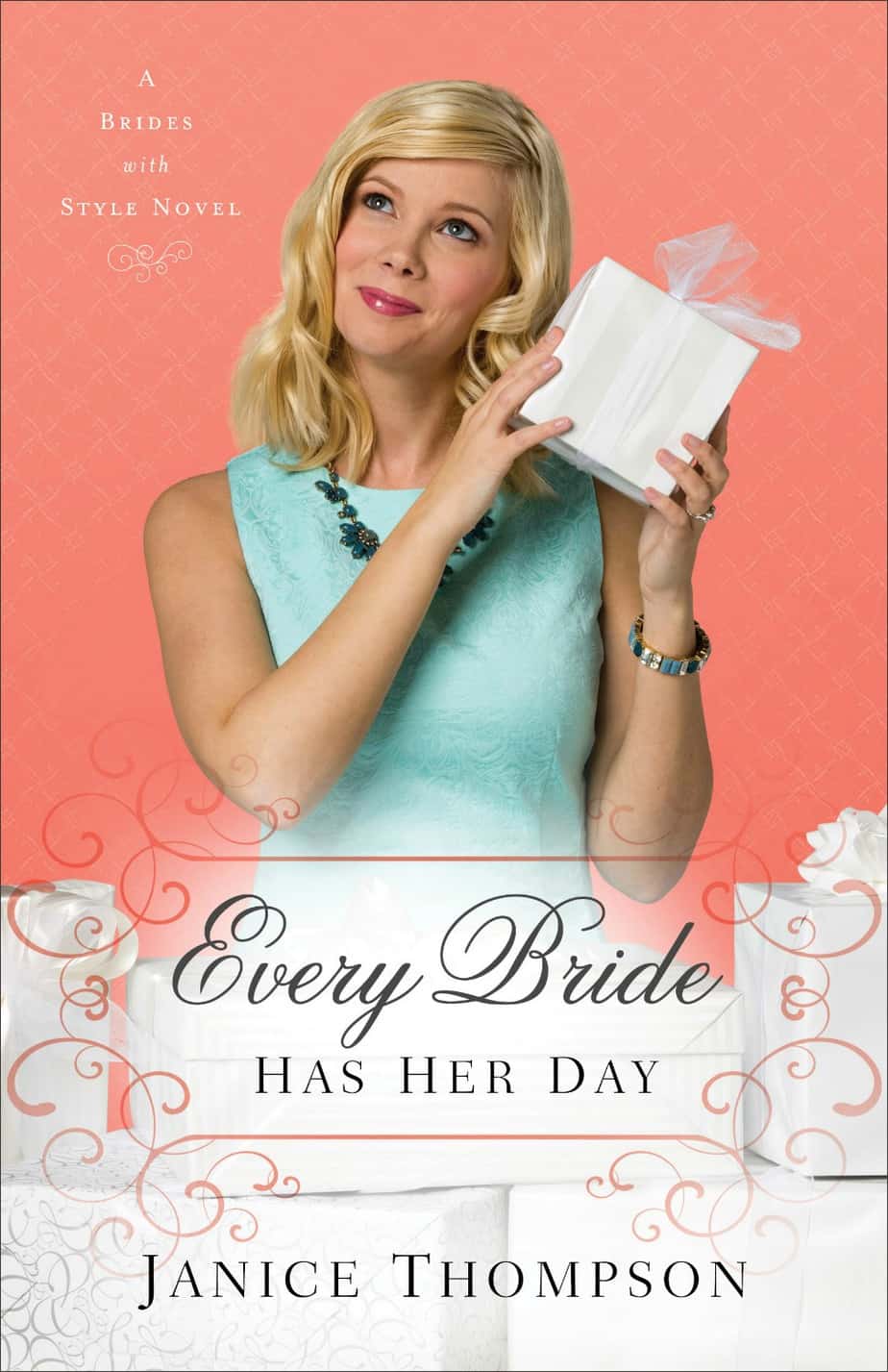 From the Publisher
Katie's determined to make it down the aisle this time – but it may be easier said than done.
Katie Fisher is ecstatic. Pro basketball star Brady James has proposed, and she can't wait to start planning their life together. But it's hard to focus on her own happily ever after when her calendar is filling up with celebrations for friends and family. Beyond that, it seems everyone around her has an opinion–and a strong one at that–on what Katie's special day should look like. Will she ever manage to settle all of the details for her storybook wedding? Or will her overzealous friends and relations make a mess of everything?
My Thoughts
Normally, I prefer a "can't put it down" book, but with a newborn, this was the perfect book for me this month. Full of the humor I've come to love from Janice Thompson, Every Bride Has Her Day was the perfect light read for a crazy, sleep-deprived mom who needed something to occupy her brain while nursing around the clock.
The characters were well-developed, the storyline had just enough twists in it to keep you on your toes, and the core of faith was woven seamlessly in throughout the book.
While the scenarios in Every Bride Has Her Day are not going to be found in your average daily life (think sitcom humor), they are close enough to draw you into the characters' lives and make you laugh out loud when life takes its turns. I love that I know I'm in for a fun and easy read and a good laugh every time I pick up a book from Janice Thompson.
Disclosure: Revell, a division of Baker Publishing Group, provided me access to a prerelease digital copy of Every Bride Has Her Day in order to share my honest review. You can purchase a copy from Amazon or your favorite bookseller.