When she entered the wedding gown essay contest, Katie Fisher thought her engagement was just days away. Minutes after she won, however, she found out it wasn't meant to be. How did get herself in such a mess? She has has everything a bride needs… except a groom.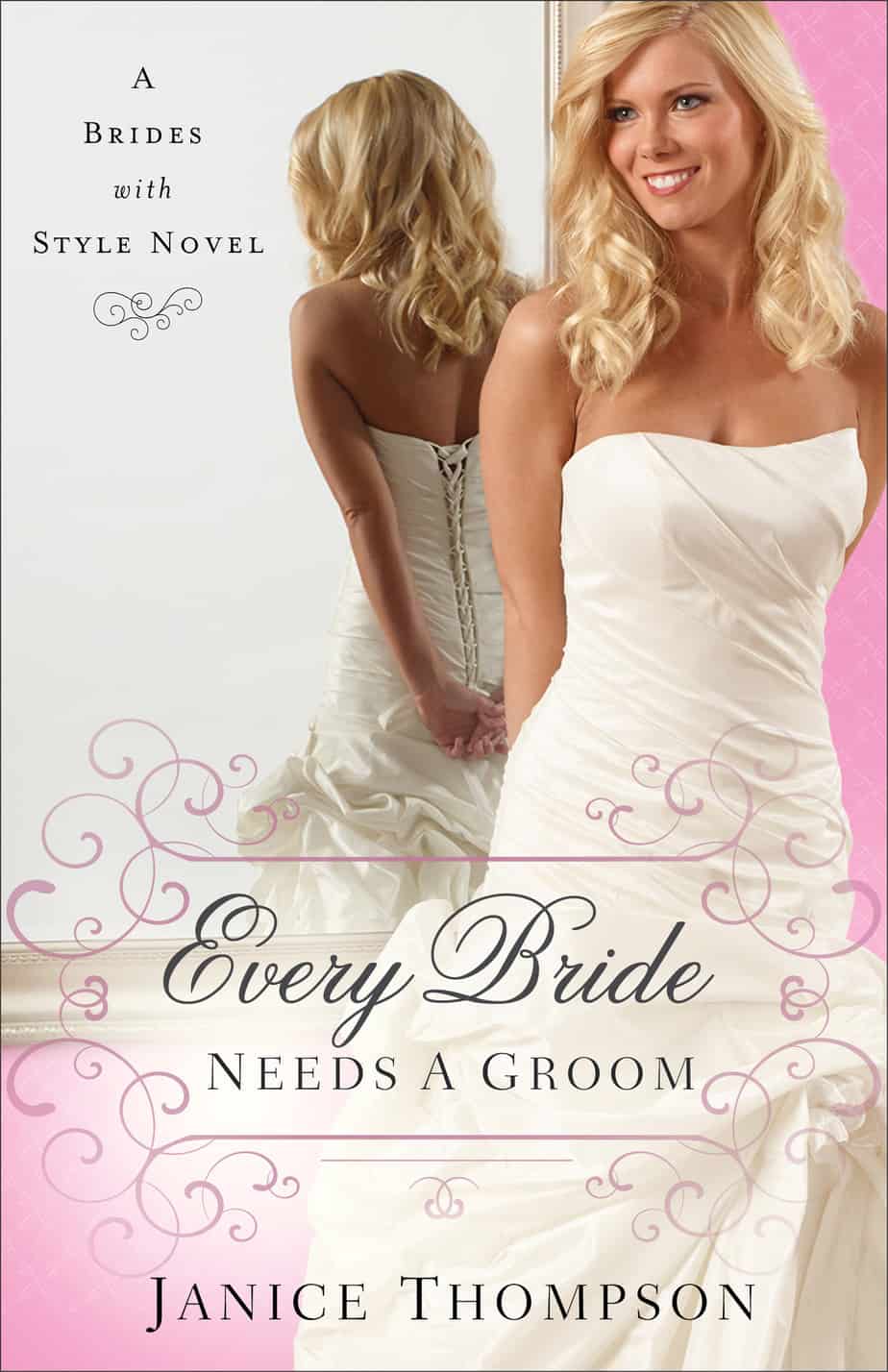 From the Back Cover
Somewhere in a sea of tulle and taffeta, satin and crepe, Katie Fisher needs to find a key ingredient of the perfect wedding–the groom.
Small-town girl Katie Fisher is busy planning her fairy-tale wedding. Sure, her boyfriend hasn't managed to pop the question just yet, but that doesn't mean she shouldn't enter a contest in Texas Bride magazine to win the dress of her dreams, right? Anyway, she's sure he'll be getting down on one knee any time now. And a one-of-a-kind designer dress doesn't just fall out of the sky right when you need it.
But when Katie's boyfriend takes a job in another town and breaks up with her–on the very same day she wins her dream dress–her world is turned upside down. Dare she go to Dallas to claim her prize? And will the hunky pro basketball player who runs the beyond-swanky bridal shop–yeah, you read that right–discover her humiliating secret if she does?
My Thoughts
There are some authors who are able to weave a story in such a way as to draw the reader in so far as to make the reader feel the emotions of the characters. Janice Thompson is one of those authors, and Every Bride Needs a Groom is one of those stories.
From page one, I was drawn into this light-hearted story. The characters were interesting and relatable, and the story was fresh and funny. I found myself feeling the emotions of the story as I read, and at one point I was giddy with glee as happily-ever-after happened in a fun new way for the main characters.
One of my favorite reasons to read books by Janice Thompson is that I know I'll smile and laugh as I read. If you're having a bad day, her stories can lift your spirits and bring joy to your heart. Every Bride Needs a Groom did not disappoint! I'm looking forward to reading future Brides with Style books from Janice Thompson.
I give this book five stars!
If you're looking for a heart-warming story of love that will also tickle your funny bone, you will want to add Every Bride Needs a Groom to your reading queue!
---
Disclosure: I received a free copy of Every Bride Needs a Groom from Revell, a division of Baker Publishing Group, in exchange for my honest review.