If your kids are anything like mine, they LOVE to look through photo albums and re-live our favorite family vacations and memories. And if you're anything like me, you tend to be a bit of a slacker when it comes to printing off photos and putting together family scrapbooks or photo albums. I've decided that I need to be more intentional about sharing our family travel memories, beyond putting together a cute video collage on Facebook. That's why I tried out Blurb to create a family travel photo memory book of our trip to Mackinac Island this summer.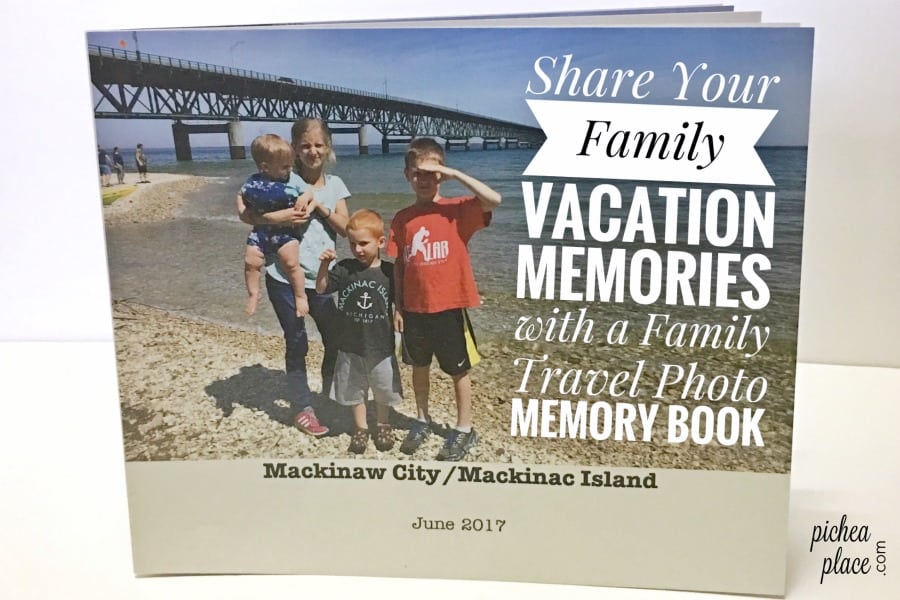 Disclosure: I was provided with a coupon code to try Blurb at a discounted rate. All opinions expressed are my own. Links to Blurb's website are affiliate links. Click here to create your own Blurb book!
Creating a Family Travel Photo Memory Book
Our family road trip to Mackinac Island this summer was a lot of fun, and we took a lot of pictures. I knew the kids would love to look through a photo memory book of photos from our trip, so I set a deadline for myself to process, assemble, and order a family travel photo memory book.
1. Gather Your Family Vacation Photos
The first step was to gather all our photos in one place… between my phone, my husband's phone, and my DSLR, we had quite a few photos of our trip to Mackinac Island. I created a folder on my computer to house all the photos so I could easily upload them to Blurb.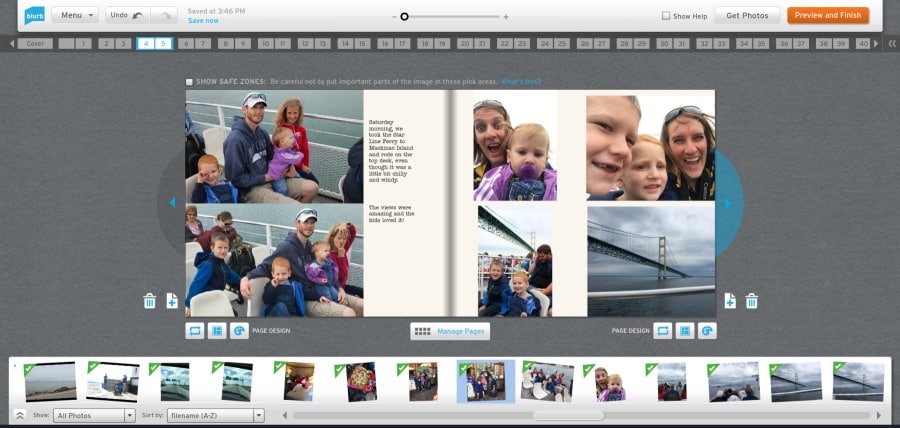 2. Decide on a Layout
Blurb has so many great layout options ready to go – all you have to do is choose and it will auto-fill your photos for you. Of course, I wanted different layouts on different pages, so it took me a bit longer to put my book together, but the various layouts were easy to scroll through and the online software helped me to align my photos and text on the page.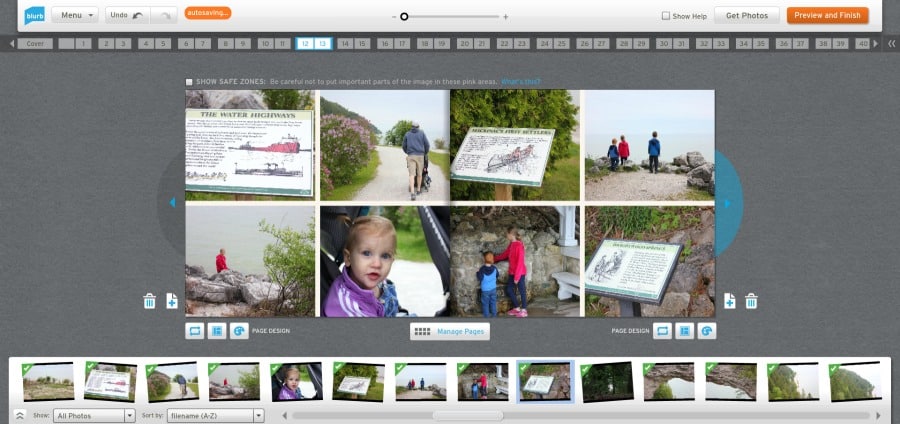 3. Add Your Text
Since our photo book was a family travel photo memory book, I wanted to tell the story of our vacation – the details we would want to remember years from now. I chose a font that reminded me of a typewriter, and I proceeded to caption each page (or set of pages) with a memory or anecdote for our family.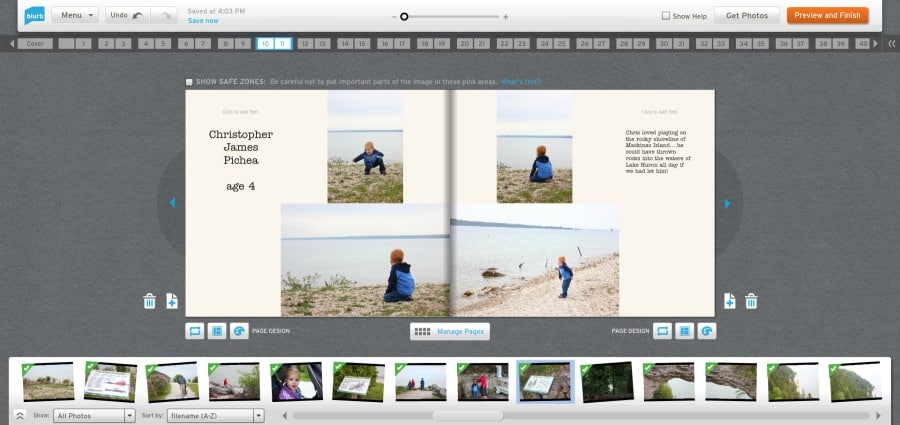 4. Choose Your Cover
Since I was making our family travel photo memory book on a budget, I opted for a soft cover. I could have paid a little bit more for a hard cover, but honestly, I'm very happy with the final product. It was much nicer than I'd anticipated.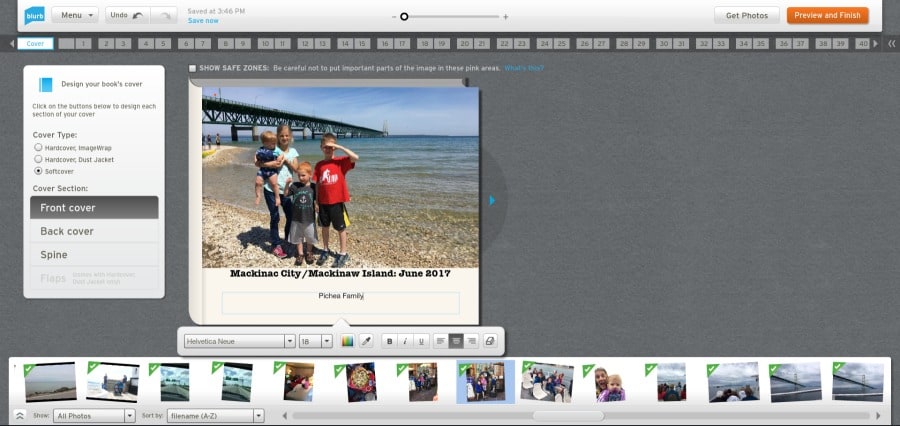 5. Enjoy Remembering Your Family Vacation Together
When our Blurb book arrived, my kids could not wait to pour over the pages – to look through the photos and read the captions. Months have passed, and they still love to pull it out regularly to reminisce. And they can't wait to revisit Mackinac Island and make more memories together as a family!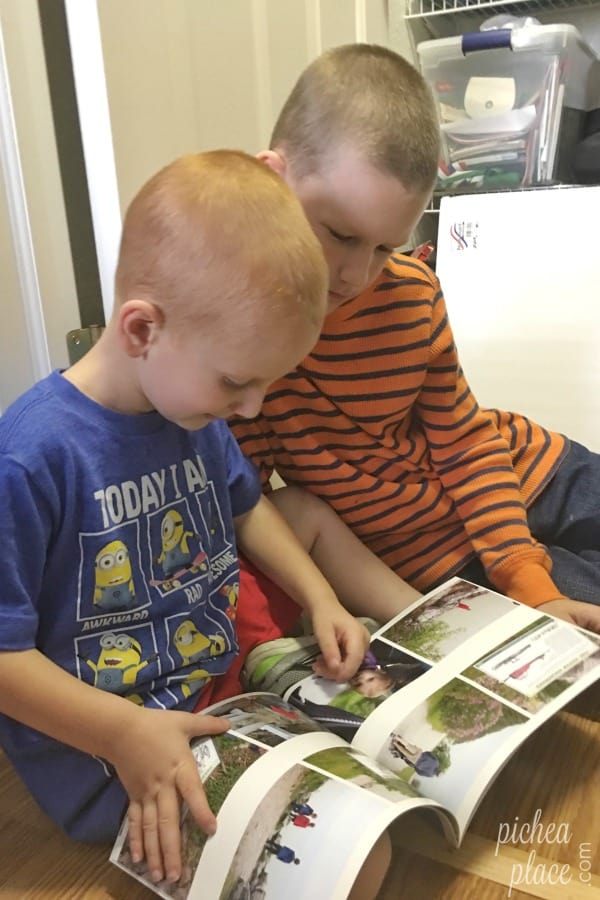 Blurb is offering 40% off photo books with code ALL4T now through Friday, 9/15!