Shortly after getting married in 2005, I discovered the Gilmore Girls. And ever since, I've been hooked… to the point where my mother-in-law would record each new episode for me on VHS and mail it to me once a month because we lived where cable TV did not exist. Since that time, I've managed to acquire all seven original seasons on DVD, and I watch them from beginning to end each summer.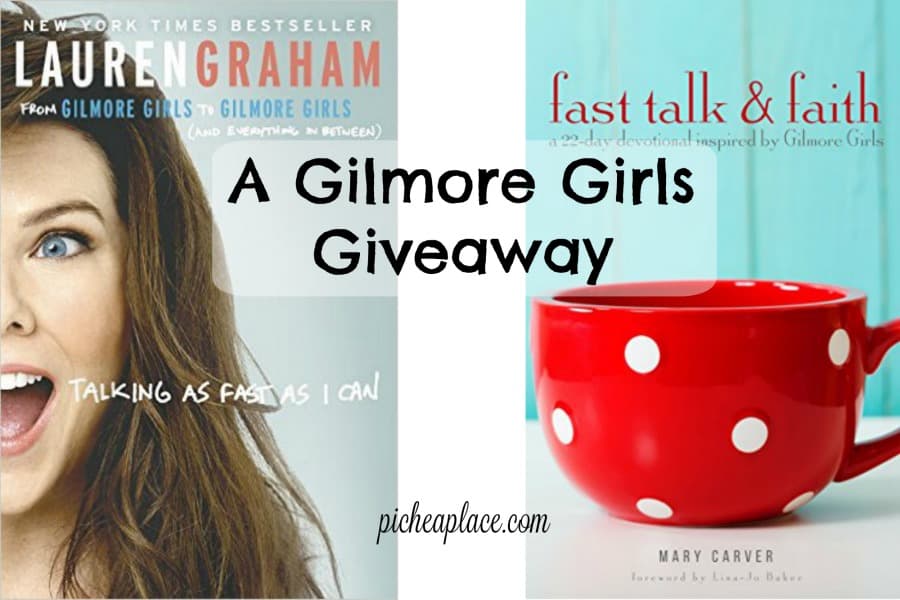 When Gilmore Girls: A Year in the Life came out on Netflix last month, I was beyond excited. I scheduled a "day off" (as best a mom can while not completely neglecting her family and household responsibilities) and made sure my husband and children knew I would be mostly otherwise occupied on the day after Thanksgiving.
While I wasn't able to binge-watch all four episodes straight, by the end of the day I'd seen them all and was ready to chat about them. I started a Facebook group for my friends who were done watching to join so we could discuss all things Gilmore without worrying about spoiling the plot details for those who hadn't been able to watch yet.
Fast Talk & Faith
Anyone who knows much about me knows how much I love these fast-talking, quick-witted Gilmore Girls. That's why when my friend Mary (another Gilmore fanatic) released a devotional centered around this beloved show, Fast Talk & Faith, I was instantly intrigued.
Gilmore Girls was a TV show known (and loved) for its fast-talking, pop culture-referencing, coffee-chugging characters, but it was also a show devoted to love of family and community. These themes – as well as topics like forgiveness, kindness, and gratitude – partner well with lessons from the Bible. Christians who loved this show will be encouraged and inspired to follow this "season" of daily devotions, reminiscing about their favorite Gilmore Girls scenes and perhaps seeing them from a whole new perspective. When life makes you say, "Oy with the poodles already!" grab your mug of coffee and settle in for a conversation that will warm your heart and feed your soul.
While waiting for my no-spend November to be over so I could order my own copy of this devotional, Mary messaged me: "I accidentally ordered an extra copy of Lauren Graham's new memoir, I'm looking for someone who'd like to give it – plus a copy of my devo – away. Would you be interested in that?"
It was a no-brainer for me. Share something I love with my friends? Yes please!
So here it is… a Gilmore Girls giveaway.
UPDATE: GIVEAWAY HAS ENDED. CONGRATULATIONS TO KYLIE A!
Giveaway rules: A winner will be chosen at random from all entries received on or after 12/26/16. Winner will be notified via email and must respond with his/her mailing address – contiguous US only, please – within 48 hours or a new winner will be chosen.
And after you've entered, be sure to share the giveaway with your Gilmore-loving friends!