We are almost to my favorite holiday of the year… Thanksgiving! And I'm not content to just sit back and wait for the fourth Thursday of the year to roll around. I want to be intentional about giving thanks each and every day during the month of November. That's why I've created this beautiful Thanksgiving journal, and I want to share it with you!
Give Thanks – a 30 Days of Thanksgiving Journal
How to Use This Journal:
Each day, record at least one thing you are thankful for, then express your thankfulness to God in a written prayer.
Example:
I am thankful for… the Bible.
Father, I thank You for the written Word – for the ability to read it in my own language. May I never take it for granted but study to prove myself worthy to be in Your service. May I make it as a lamp unto my feet and a light unto my path. Thank You that Your Word never returns void!
I pray that this journal will bless you as you seek to be intentional about giving thanks during this season of Thanksgiving. May we all seek to be more grateful for the blessings God has given us!
Other Thanksgiving Related Posts You Might Enjoy:
Thanksgiving Color-By-Number Printables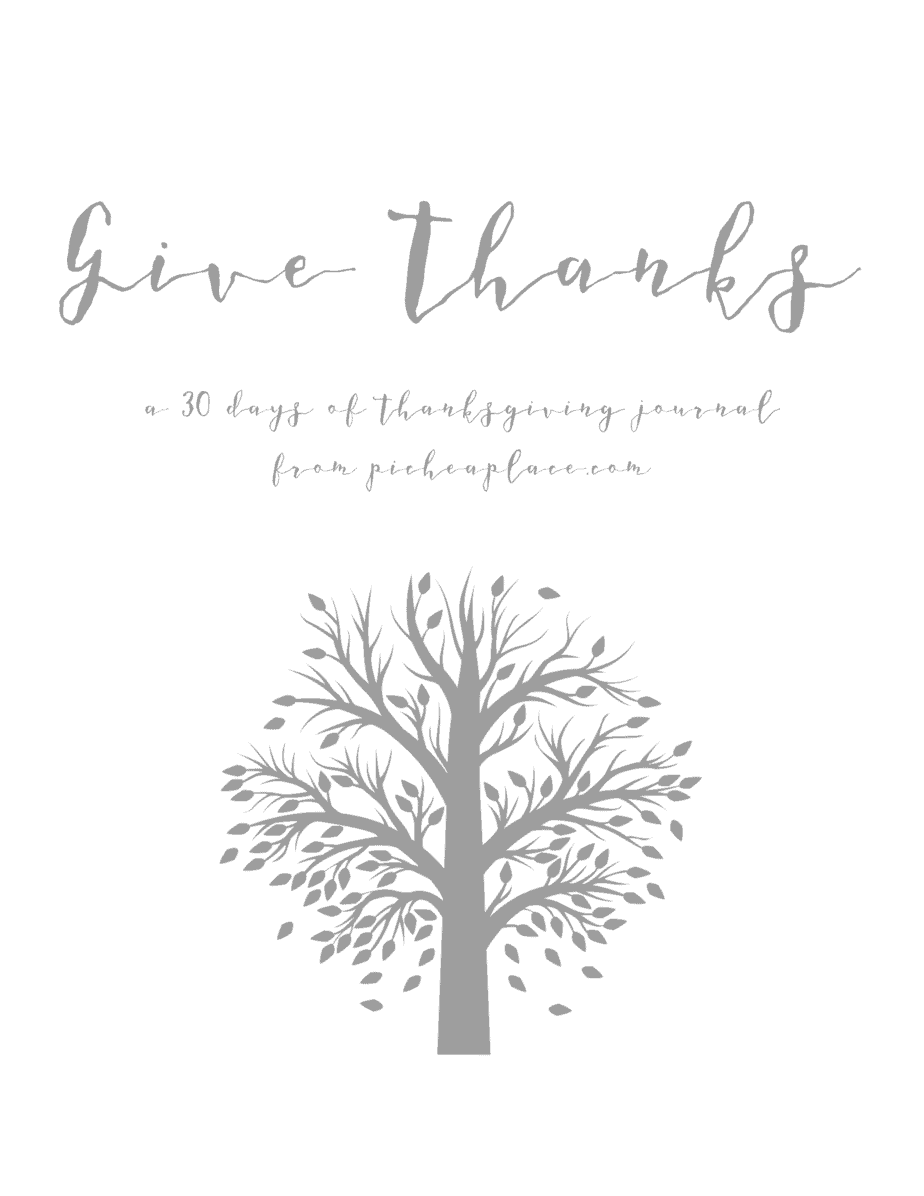 ---