Livy Reynolds can't help but notice the similarities in the disappearance case she is working on and the case from her cousin's disappearance two years ago. Working together with PI Alex Jennings, they uncover the truth about both cases in the latest from Patricia Bradley, Gone Without a Trace.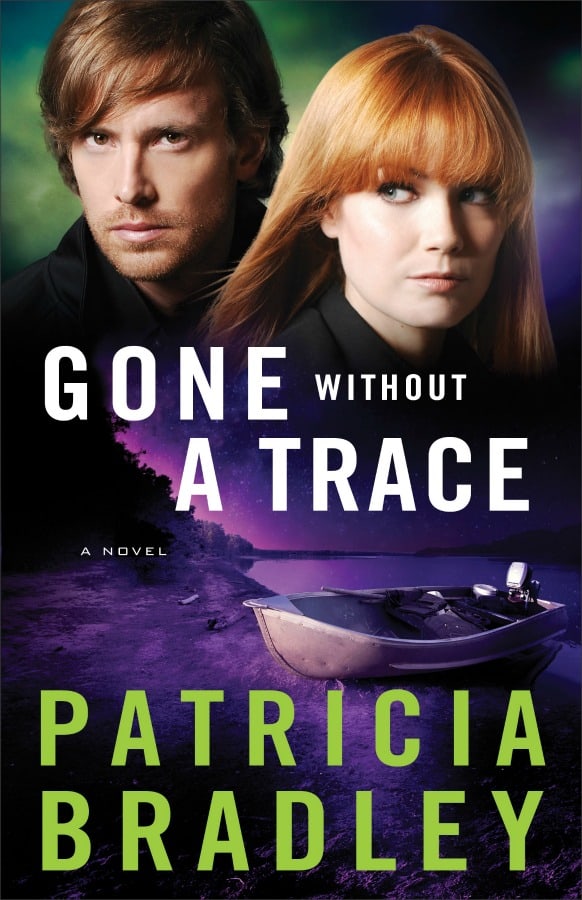 From the Back Cover
The past is repeating itself – and time is running out.
It's been more than two years since homicide detective Livy Reynolds's cousin disappeared from Logan Point. Unlike most people in her hometown, Livy has never believed that Robyn left voluntarily. When Dallas private investigator Alex Jennings contacts her concerning a senator's missing granddaughter who was last seen in Logan Point, Livy notices eerie similarities between the two disappearances. With self-doubt plaguing her and an almost instant dislike of the self-assured PI, she's finding this investigation an uphill battle. But with the prospect of finding her cousin on the horizon, she'll have to find a way to work with Alex–before it's too late.
Award-winning author Patricia Bradley keeps you on the edge of your seat with a case–and a relationship–that is anything but certain.
My Thoughts
This was such an interesting story – it drew me in from page one, and I never quite knew what to expect as I turned the page. I have enjoyed the entire Logan Point series, but the missing daughter/sister/mother has always been a story that I wanted to know more about, and Patricia Bradley delivered that very story in Gone Without a Trace.
Once again, the characters were well-developed, the story line was well-thought out and unique, and the plot was thick with twists and turns the reader never saw coming.
While this is book three in a series, I felt that Gone Without a Trace was fully capable of standing alone. While there are some story lines and characters that carried over from the two previous books in the Logan Point series [read my reviews of: Shadows of the Past (book one) and A Promise to Protect (book two)], there was enough information given in book three to catch the reader up without feeling as if details were missing.
I highly recommend Gone Without a Trace by Patricia Bradley and look forward to future titles from this author.
—
Disclosure: I received a free pre-release digital copy of Gone Without a Trace for review purposes from Revell, a division of Baker Publishing Group. You can purchase your own digital or paperback copy from Amazon or your favorite bookseller.