This shop has been compensated by Collective Bias, Inc. and its advertiser. All opinions are mine alone. #MyLittleRemedies #CollectiveBias #cbias
When a baby is gassy and uncomfortable, it can affect the whole family. A gassy baby can be tough, especially if the baby is uncomfortable all night long, resulting in no one getting any sleep. But this doesn't have to be the case. Here are five tips for helping a gassy baby so you can enjoy your baby again.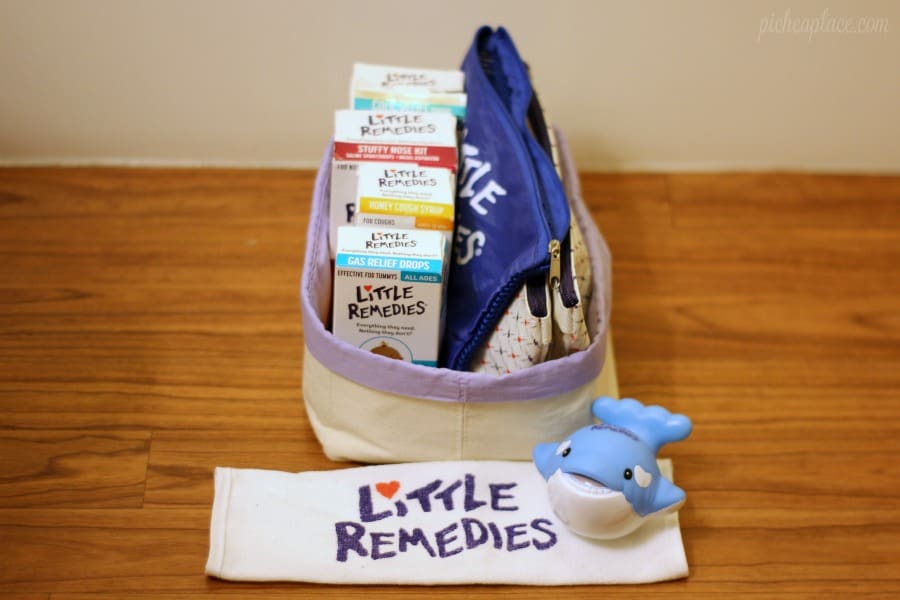 We have four kids, and each was different in terms of their experience of gas discomfort. Our first and third babies had little to no memorable gas issues, but our second and fourth babies frequently struggled with gas discomfort. Audrey (our fourth baby) was colicky for the first couple months of her life, and we spent a lot of our time and energy during those months focused on helping soothe her.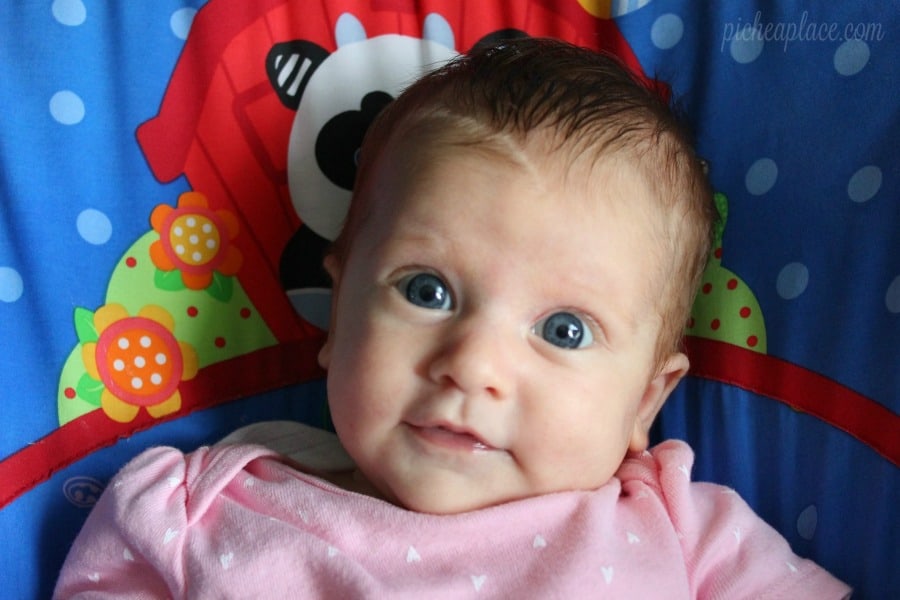 5 Tips for Helping a Gassy Baby
1. Motion
Movement or motion can be helpful for some babies when they become gassy. Whether you put your baby in a swing, take a walk around the neighborhood, or go for a drive, motion can often help to relieve gas discomfort in babies.
Audrey spent a lot of time in her vibrating rocking chair during the first couple months of her life. The gentle vibration coupled with one of us manually rocking the chair was often the only way she would calm down and fall asleep in the evenings.
2. Swaddle
Sometimes a baby's gas discomfort can be relieved by swaddling them tightly in a blanket. By tucking her arms and legs in close, the only "pushing" she can do is with her belly muscles, which helps to expel the trapped gas.
We did a lot of swaddling during the evening hours with Audrey. She would start to become uncomfortable around 6pm each night, and the next several hours were often spent wrapping and rewrapping her in a light-weight muslin blanket.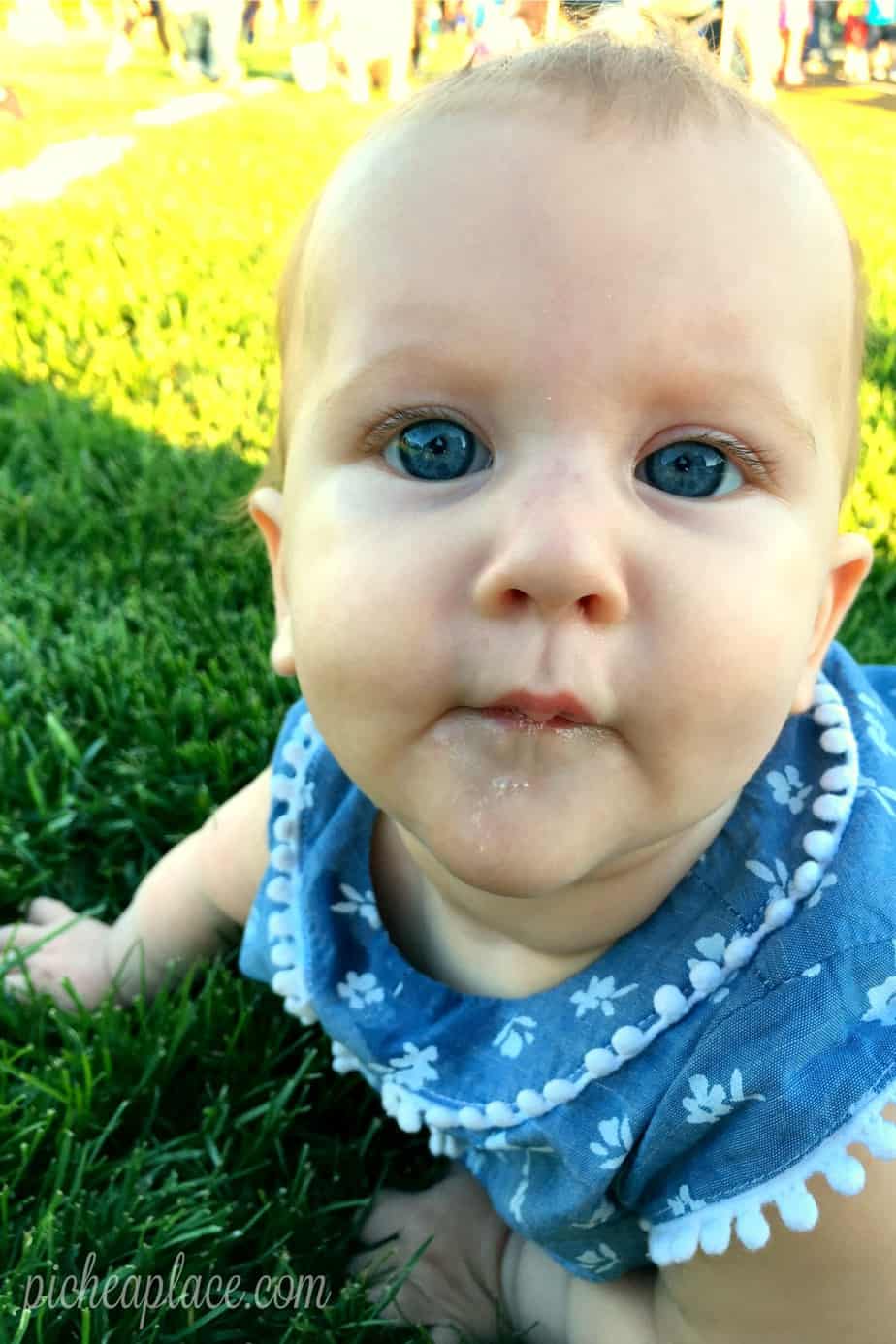 3. Massage
Giving your baby a gentle massage can sometimes help with gas discomfort. Gently moving the legs toward the stomach can also help relieve any excess gas that might be adding to the discomfort. The massage can relax the baby and she may even fall asleep during it.
4. Warmth
A warm water bottle (be careful that it's not too hot) or a warm washcloth on her belly can help a baby to relax her tummy muscles so she can release the trapped gas. A warm bath scented with lavender can also be very relaxing.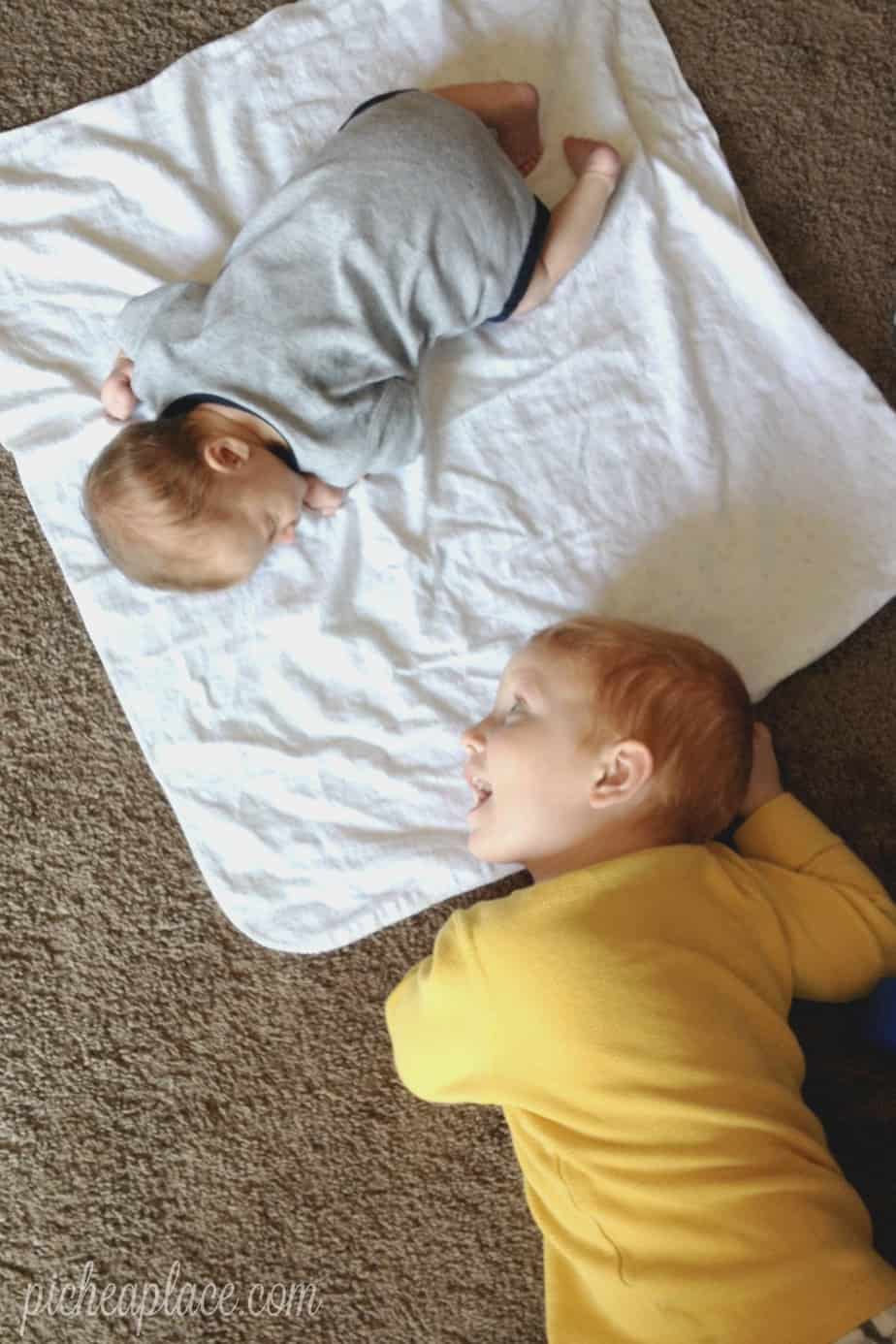 5. Gas Relief Drops
When outside comfort doesn't help her discomfort, you can turn to inside comfort. Gas relief drops became my best friend with our second baby, and they became my lifeline when Audrey was born. Gas relief drops quickly relieve tummy pain from excess gas. They're a safe remedy to gently ease gas, pressure, and bloating, and are safe for newborns.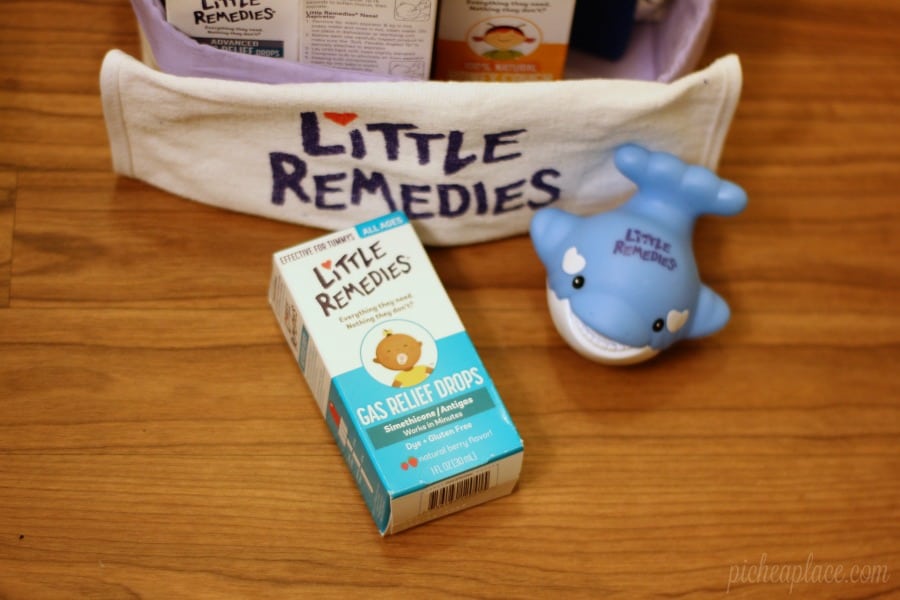 My Favorite Products for Baby
A few years (and few kids) ago, I discovered Little Remedies® and I knew I'd found a brand who I'd come back to time and time again. Little Remedies® products are safe & reliable solutions just for your little ones – specially formulated remedies for little ones, they're "Everything they need, nothing they don't®".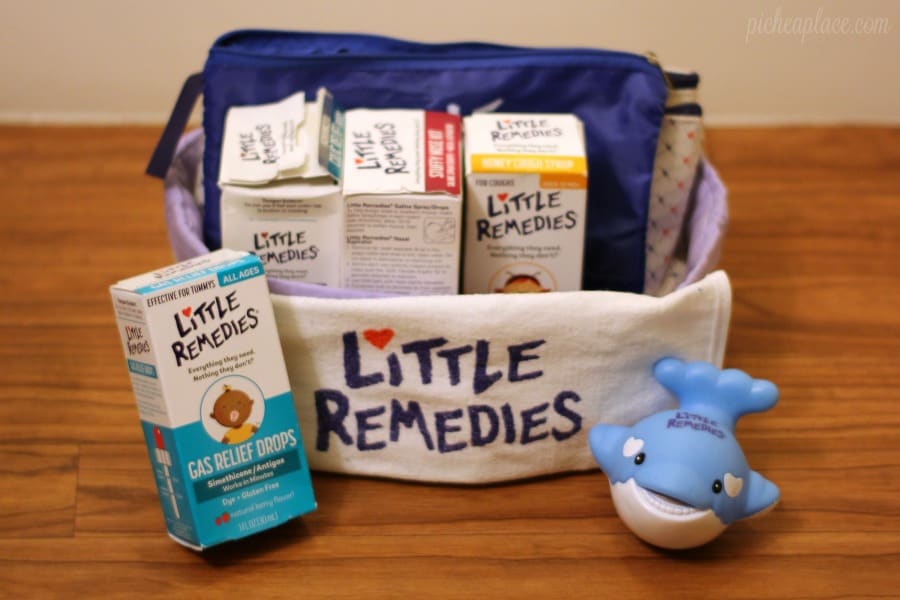 I have two sets of Little Remedies® products – one for home and one for the diaper bag.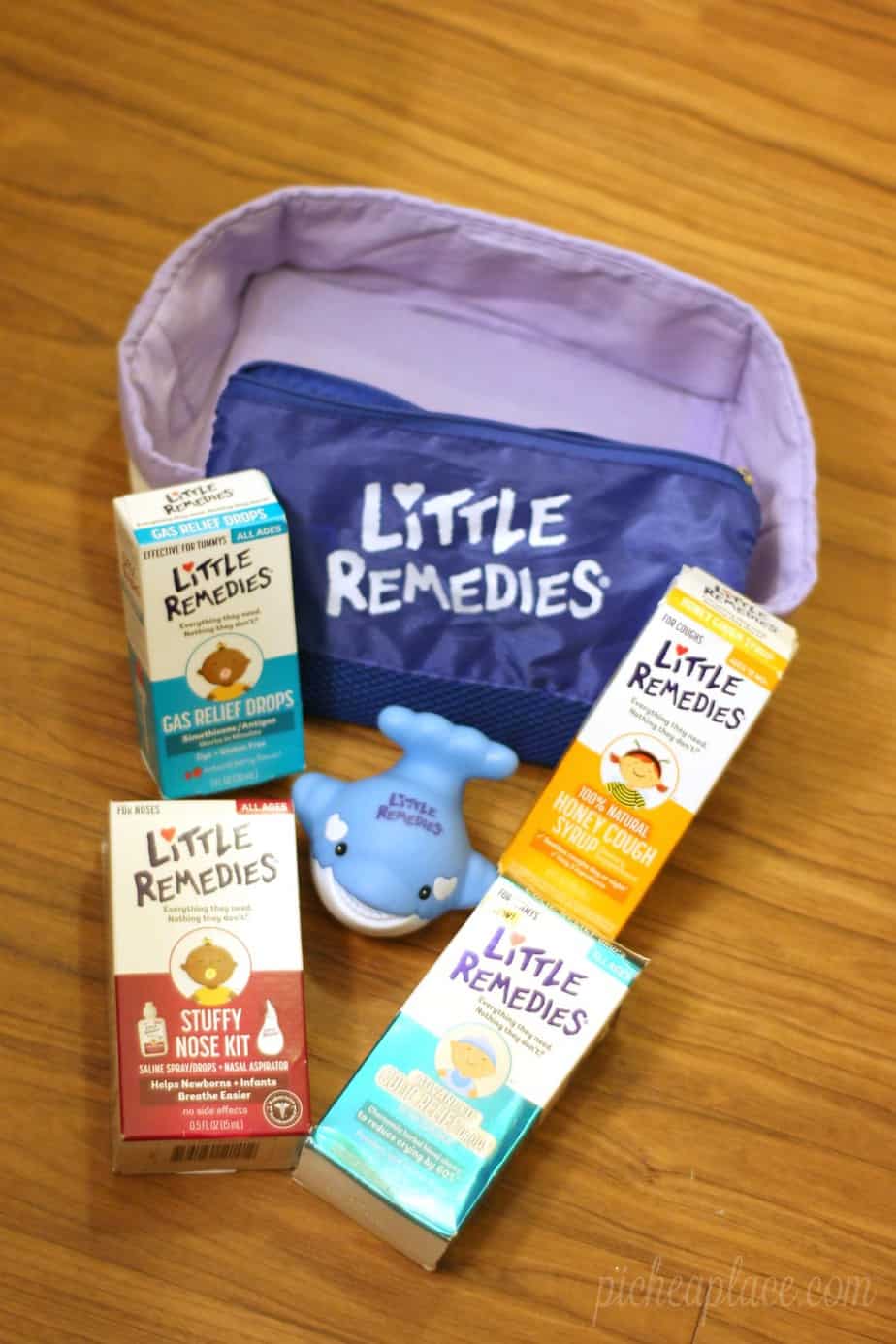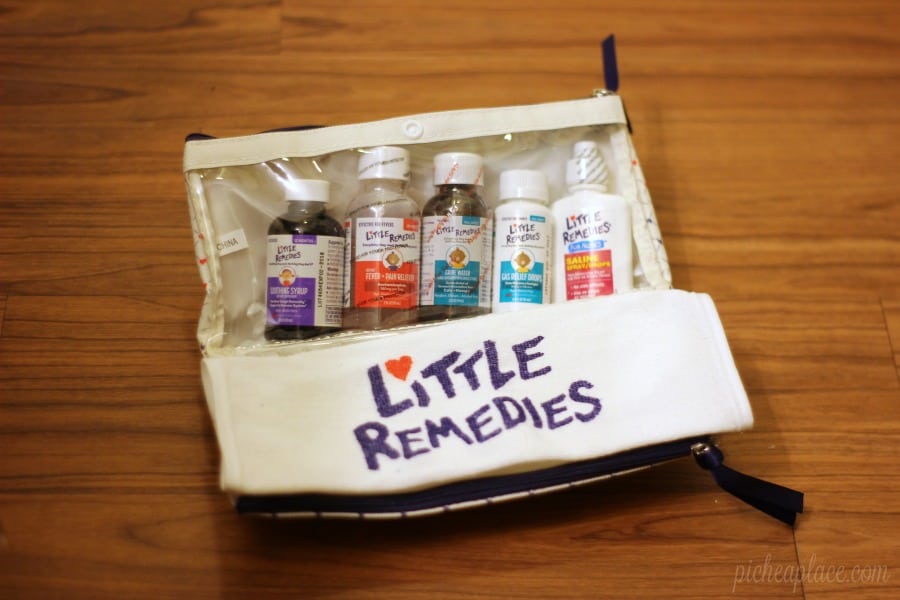 Recently, I needed to restock my Gas Relief Drops and Honey Cough Syrup. Both products can be found in the baby section of your local Walmart store.
[At the time of this post, the Honey Cough Syrup (4oz size) is on Rollback for $5.97. Little Remedies® Gas Drops 1 oz. are also on rollback at Walmart for only $7.17!]