I've heard about (and seen) no shortage of minivans, SUVs, and sedans with all sorts of crumbs, dust, fingerprints, and food residue from traveling with kids. It seems almost impossible to get into a clean vehicle if kids have been in it anytime in the past month. But I'm hear to tell you that not only can you keep your car clean with kids, you can also keep it smelling great! #LoveAmericanHome #CollectiveBias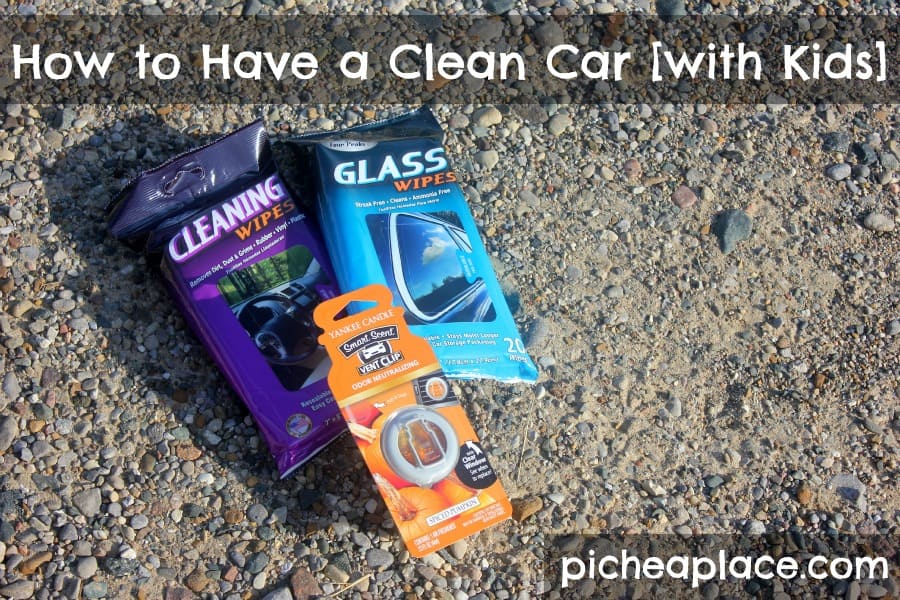 It had been several months (maybe a few years?!?) since I'd taken the time to clean the inside of my van. And it was DIRTY.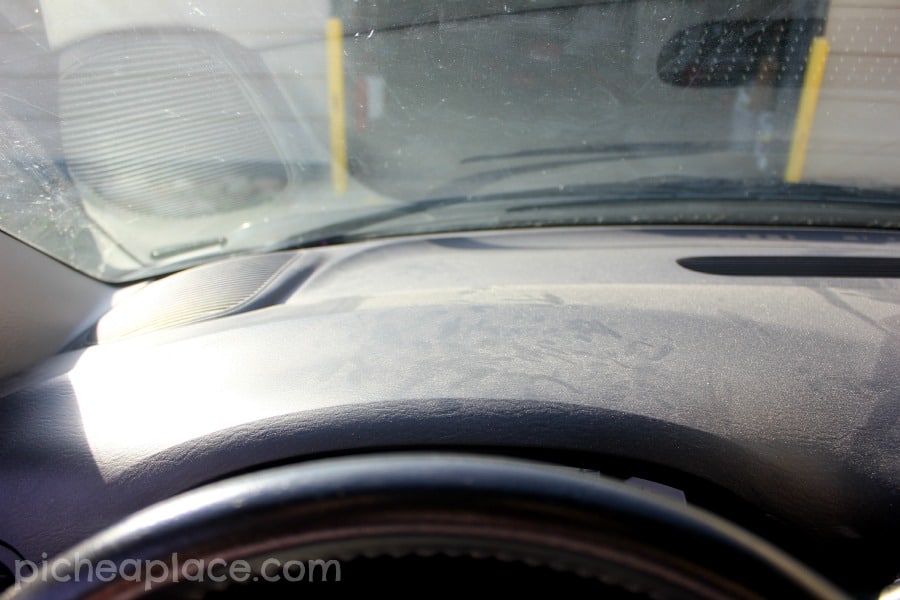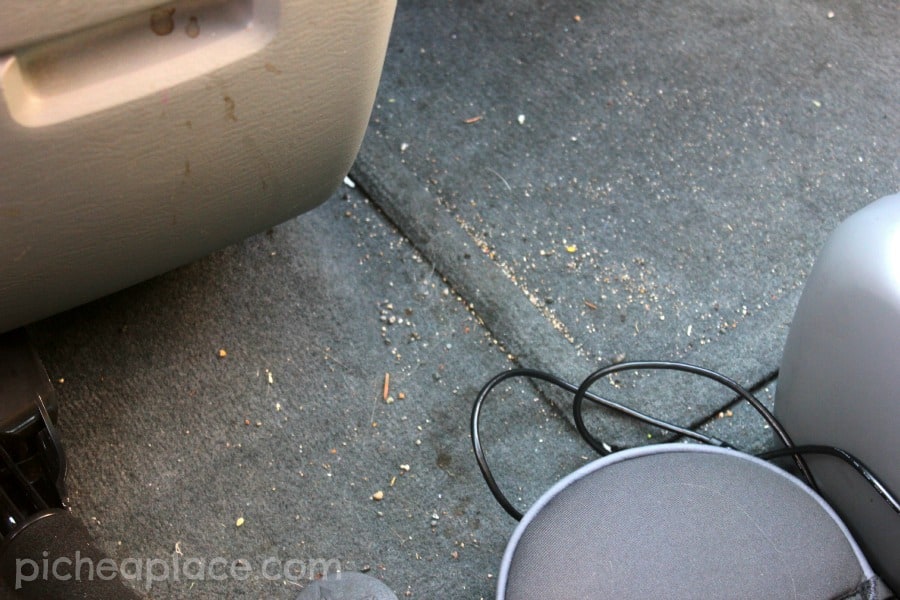 Can you see the thickness of the dust and grime on my dashboard and windshield? And I'm pretty sure some of that dirt on the floor is from last summer. Yuck!
I was at Walmart last week when I decided it was time to do something about my van's cleanliness – or rather, lack thereof. I stopped by the automotive section to pick up some cleaning supplies, and I decided to grab some re-sealable cleaning wipe packs that I could keep in the van.
This is my biggest issue with keeping my van clean – not having the supplies readily available when I'm in the van.
One wipe was not going to cut through this dirt and grime.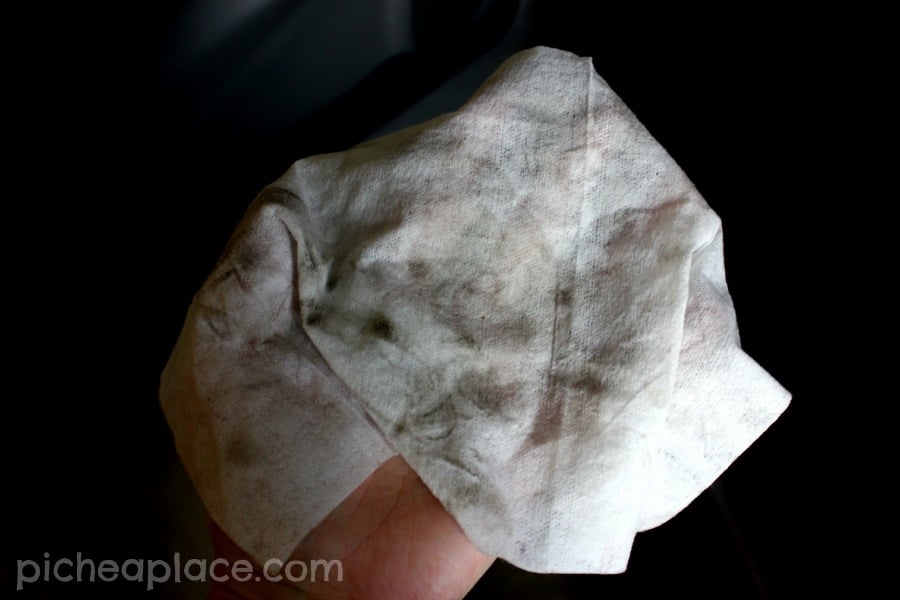 Once I started cleaning, it took me less than 30 minutes to wipe down all the surfaces in my van and clean all the windows. I even managed to vacuum all the dirt out (using my handy Shop-Vac), leaving my van neat and tidy.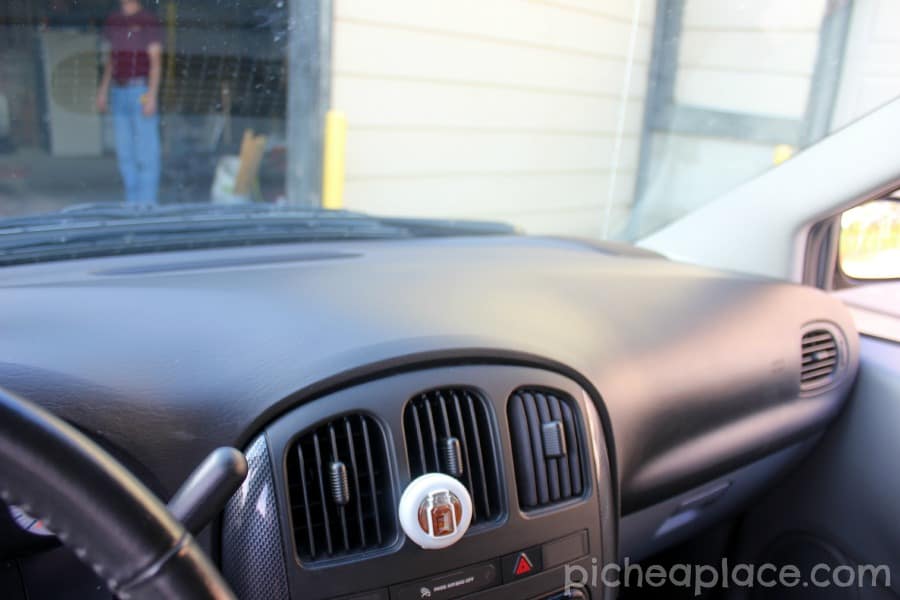 Tip: We have trained our kids to take EVERYTHING out of the van with them whenever we get home – this means all trash, all food, all dirty cups, all bags, etc. By making this a habit that the entire family does, our van doesn't accumulate "junk" over time, and even if it's not "clean," it's at least picked up and tidy.
When I was at Walmart picking up the cleaning wipes, I noticed an end cap display for Yankee Candle® brand on-the-go fragrance products.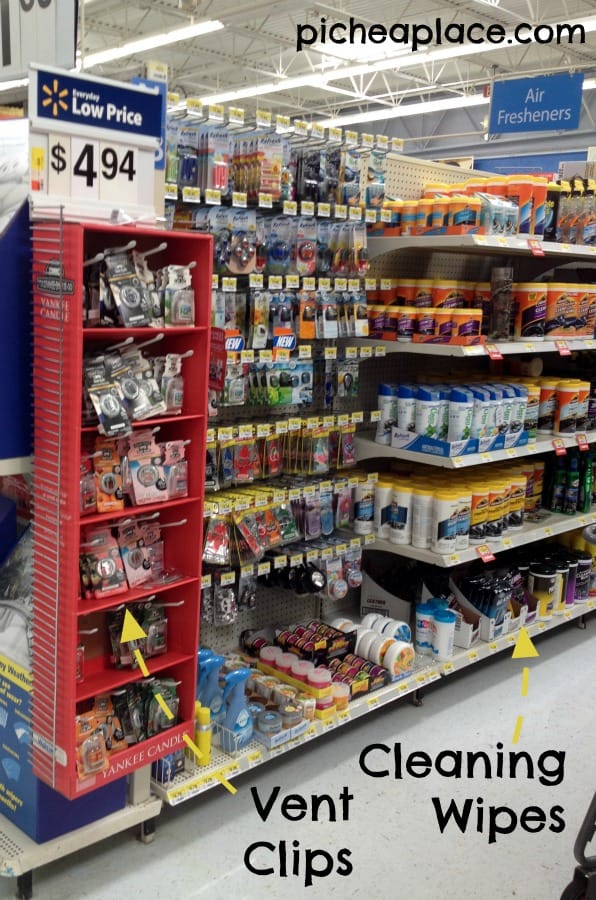 I picked up several Smart Scent™ Vent Clips (only $4.94 each at my Walmart!) in my favorite fall fragrances (Spiced Pumpkin, Clean Cotton®, Macintosh, and Pink Sands™) to keep my now-clean-van smelling amazing all season long!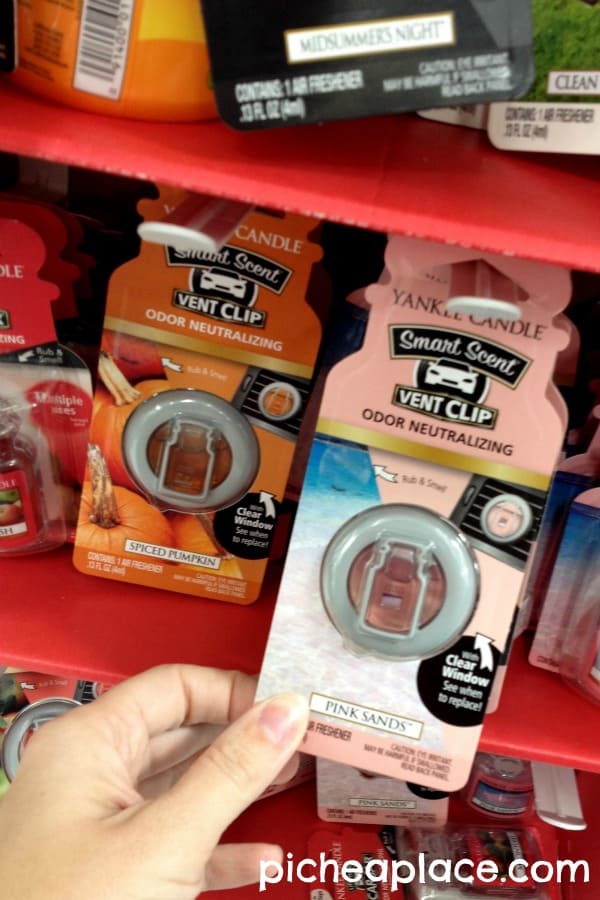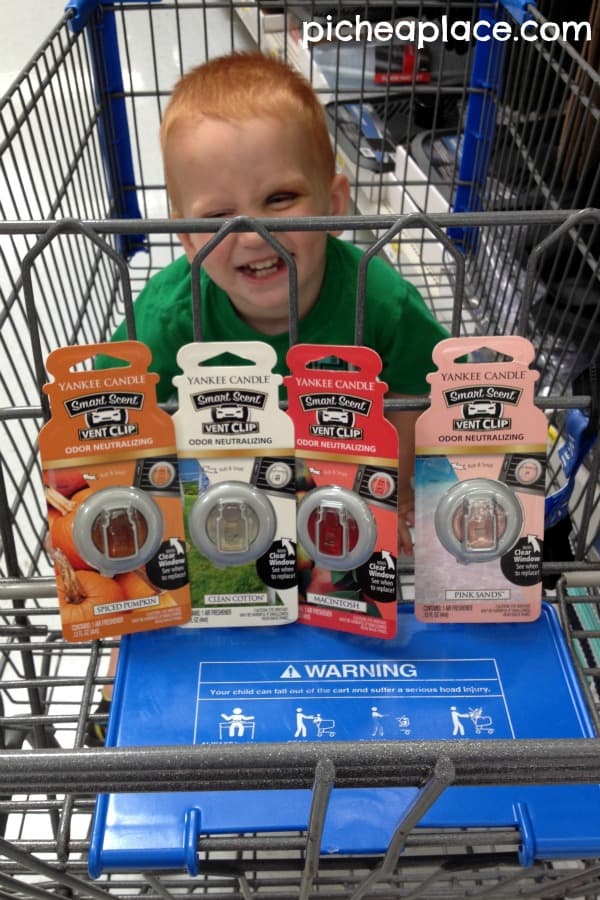 I love that the vent clip looks like the Yankee Candle® brand products I'm familiar with – the liquid fragrance inside the clear "jar" window even makes it easy to see when it needs to be replaced. Not only does the Smart Scent™ Vent Clip smell amazing, but it neutralizes any unpleasant odors in my van (goodbye stinky-kid-feet when the toddler decides to take off his shoes while I'm driving)!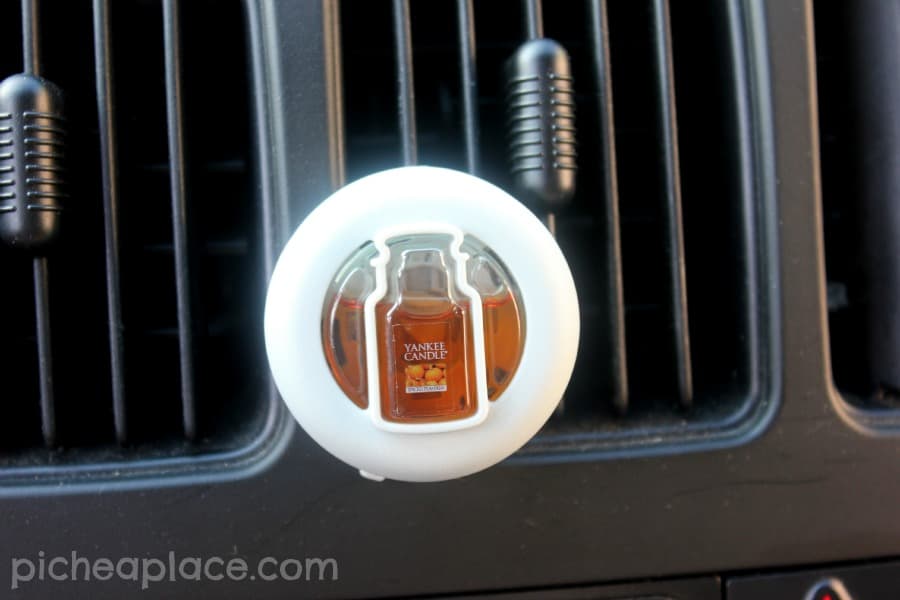 After I finished cleaning the van, I stashed my cleaning wipes in the seat-back pocket of the passenger seat, making them readily available whenever I notice the van needing some attention.
Tip: I also stashed a bunch of plastic shopping bags in the seat-back pocket to act as disposable trash bags – perfect for a quick cleanup when we get home from a long road trip!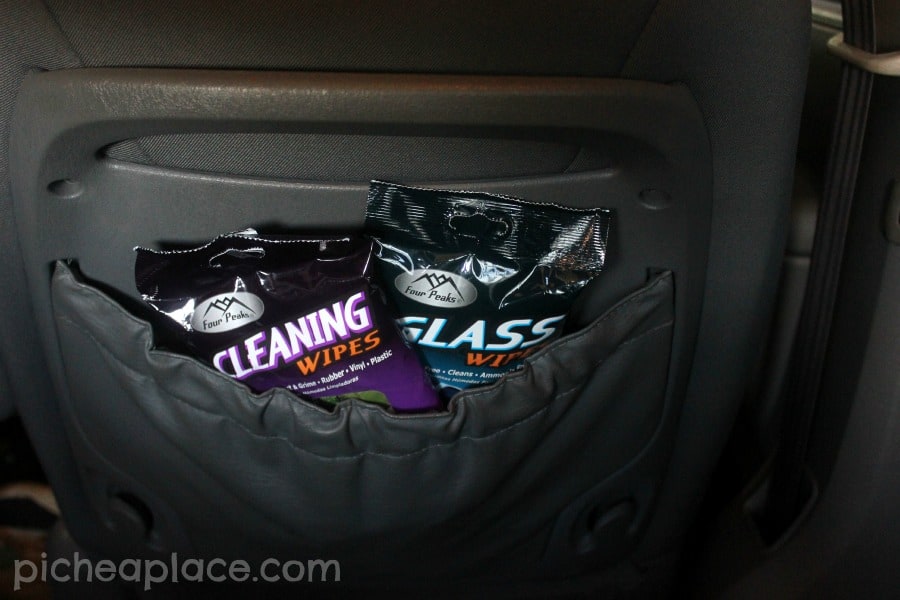 Now I just need to run my van through the car wash, and I'll be good to go!
What tips do you have for keeping your vehicle clean and smelling great?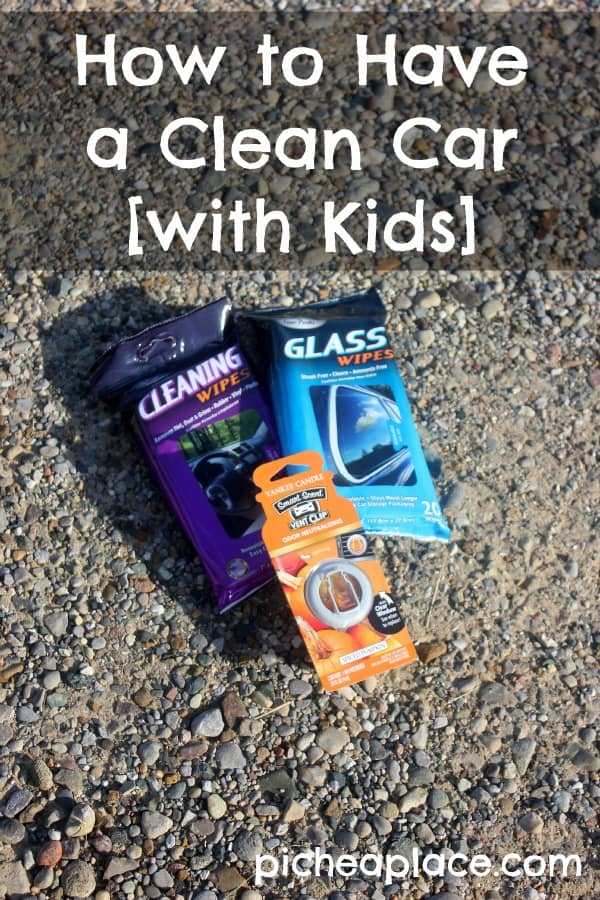 Other Car Organization Tips: