Returning home with little to show for the time she was away wasn't what Marisa had planned for her life, but at least she has family and friends willing to welcome her home with open arms. What is still missing, though, is the man she's been searching for these past eight years. Will he ever turn up again? And what will her response be if he does?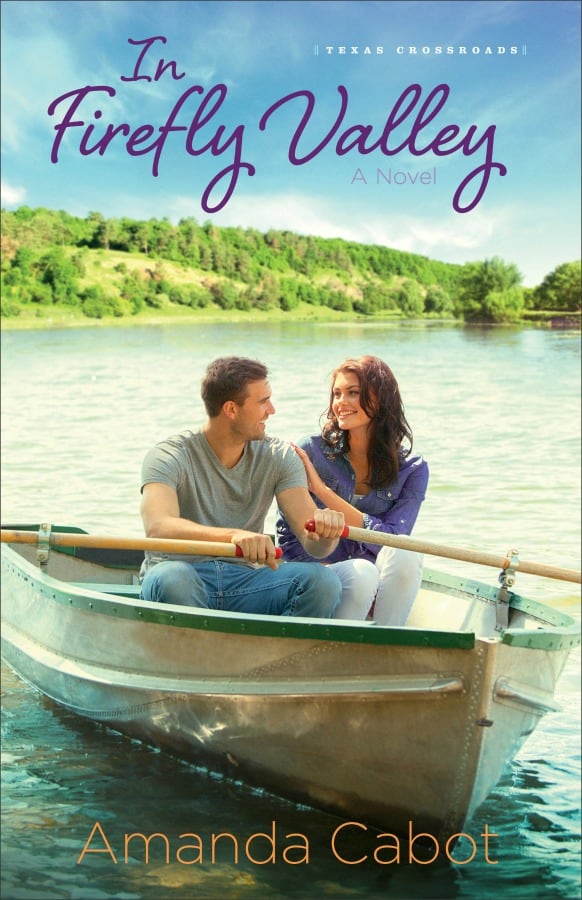 From the Back Cover
She's lost her dream job–but has she found the man of her dreams?
Devastated by a downsizing, Marisa St. George has no choice but to return to the small Texas town where she grew up. Though it means a giant step backward, she accepts a position as business manager at the struggling Rainbow's End resort. The only silver lining: Blake Kendall, a new guest who might make her believe in love at first sight. But will Marisa's dreams of happily-ever-after be turned upside down when she discovers Blake's real identity?
This warm and witty story of dreams deferred and mistaken identity will have you believing in second chances.
My Thoughts
In Firefly Valley is the second book in the Texas Crossroads series by Amanda Cabot, but I felt like it was a inferior book to the first one in the series, At Bluebonnet Lake.
While I enjoyed the premise of the story, I didn't love this book. I felt like I was reading a young adult novel rather than a contemporary fiction novel. The writing was less than stellar, and the story lacked a sense of reality at times.
I give In Firefly Valley two stars – it was OK, but I won't be eagerly awaiting future titles by this author.
HR
Disclosure: I received a pre-release electronic copy of In Firefly Valley from Revell, a division of Baker Publishing Group, in exchange for my honest review.