When I hand my kids a VeggieTales DVD, I do so with complete trust in the brand – a brand I've loved and trusted since day one – so I had zero concerns about handing them the new VeggieTales Noah's Ark DVD when it arrived in the mail last week.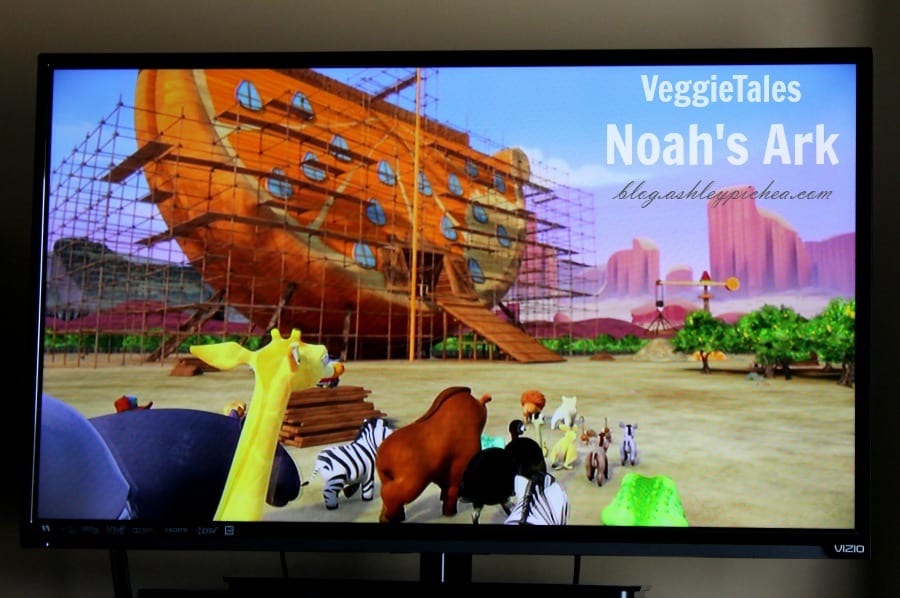 The older two (ages 8 & 6) watched Noah's Ark and proclaimed it to be "great," wanting to watch it again immediately. I delayed the request, but this morning they watched it again. I walked out to the living room while they were watching it to catch a glimpse of the movie.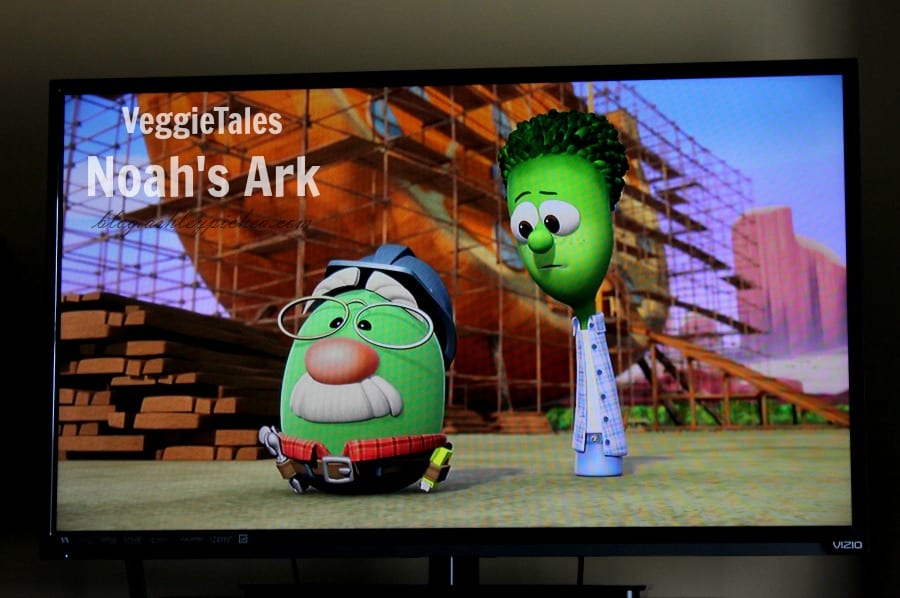 I was immediately drawn to the music and the lyrics – songs about trusting God even when His plan doesn't make sense to us. I loved that the music was more "musical" (and less corny) than previous VeggieTales movies! I only watched about five minutes of the DVD before heading back into the other room to get some work done.
One of the things on my "to do list" today was to write up a review of the Noah's Ark DVD as we had gotten a free copy in exchange for a blog post with an honest review. As I had found myself intrigued by the songs on the DVD, I did a quick Google search to see if I could find any of the lyrics.
While I didn't find any lyrics, I did find the DVD listing on Amazon, and I was shocked to see so many negative reviews. As I read the reviews, I became worried about whether or not I should have handed my kids the DVD without previewing it first. I decided to see what the kids thought about the movie before fretting too much… I wanted to see what "lesson" they learned from it.
I asked Jenny to bring me the DVD (so I could review it myself) and asked her what it was about. She responded, "It was about following God's plans." When I asked both Jenny & David if they liked the DVD, they responded enthusiastically.
Those responses didn't seem to fit the "the world of VeggieTales as we know it is ending and has become evil" reviews I was reading on Amazon, so I popped the DVD in my laptop and decided to watch it for myself.
One of the biggest complaints I saw on Amazon was that "it's not accurate to the Bible story." Seriously? None of the VeggieTales movies are accurate to the Bible stories. If you want "accurate," you watch What's in the Bible?, not VeggieTales. And the fact that Bob and Larry gave the Scripture reference for the story of Noah (Genesis 6) at the end and told the kids to go read it? I'd say that Noah's Ark is just as "biblical" as any of the other VeggieTales movies to date.
I decided to jot down various themes that I noticed as I watched the movie:
God's plans don't always look like "my" plans
Faith without sight
Trusting God's plans will always turn out right
Trust in God's promises
Sometimes "our" plans need to wait
It's OK to question things – just be sure to talk to God about it
God is in control – He knows the details
God keeps his promises
God's timing doesn't always fit "our" timing
Trusting God isn't always easy
I'd say that this VeggieTales movie did an excellent job teaching kids that God's plans are the best plans even when they don't make sense to us at the time. We can trust God's plans because He always keeps His promises!
I'm not sure why the other reviewers were so negative with their comments about this movie. My trust in VeggieTales' ability to produce movies that I want my kids to see (and that they want to see) hasn't waned. The only "fault" I found with this particular movie was that I didn't particularly think the "Silly Songs with Larry" was "up to par" with previous episodes.
I'd highly recommend adding the VeggieTales Noah's Ark DVD to your kids' Easter baskets and watch them learn to trust God even when His plans don't match theirs!
For more VeggieTales fun, visit veggietales.com/noah.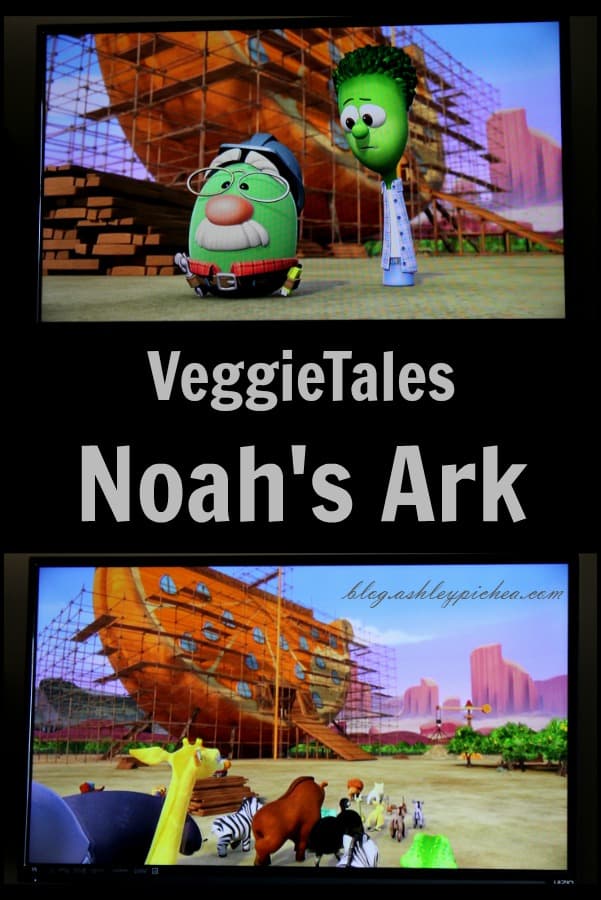 Disclosure: I received a free copy of VeggieTales Noah's Ark in exchange for my honest review.