As our culture spends more and more time plugged in and settled on the couch, it's increasingly important that we make fitness a fun activity for our kids. Leading by example is a great way to encourage your kids to stay active and healthy. When children learn from your example, they will lead more active lifestyles and set themselves up for a lifetime of cardiovascular health.
I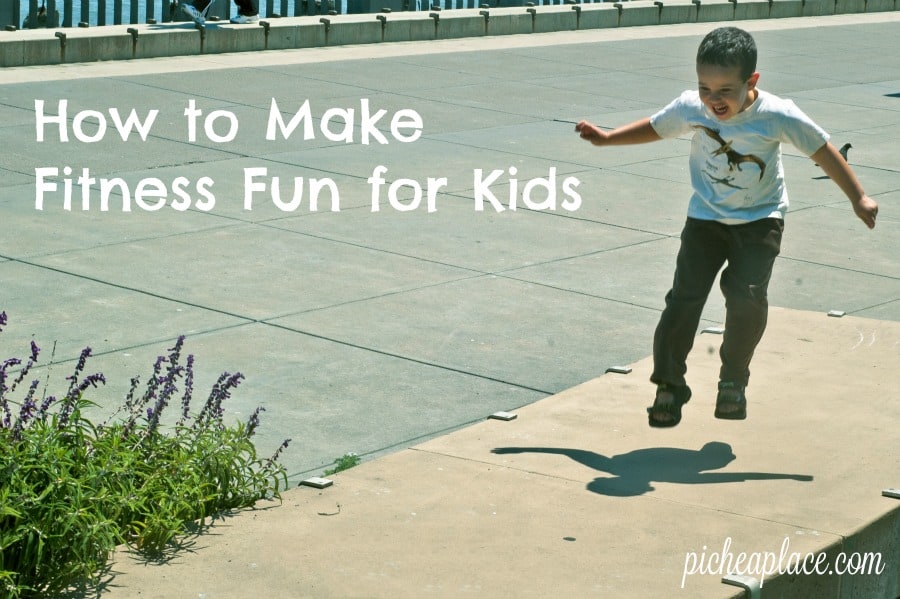 Ways to Make Fitness Fun for Kids
Indoor Activities
Keeping kids active indoors can sometimes be a challenge, especially if you're limited on space. Here are some options we've found for active family fun indoors…
Wii Sports
My kids LOVE to play on the Wii, and Wii Sports is a great way to get them moving indoors. Whether they're bowling, playing a round of golf, or shooting hoops in a three-point contest, the Wii Sports game gets them off the couch and moving their bodies.
Indoor Trampoline
We invested in an inexpensive indoor trampoline last summer, and it has become a favorite fitness tool for our family. We turn on some high energy music and take turns jumping, running in place, and doing other balance-building activities on the trampoline.
The best part? It folds up for easy, space-saving storage when we're not using it!
Over-the-Door Basketball Hoop
Our toddler/preschooler got an over-the-door basketball hoop for Christmas, and it has quickly become a favorite family fun activity. The boys especially love to jump, dribble, and shoot hoops in their bedroom. It gets their blood pumping and lets them expend their pent-up energy indoors.
Family Gym
If you have a bit more space, you can create a "family gym" with a few basic pieces of exercise equipment like a treadmill, a stationary bike, a weight bench, and some free-weights.
Join a Local YMCA
Running around the track, playing indoor basketball, or swimming are all great activities. What about dance classes? Fencing? Zumba or aerobics can be a fun way to bond with your kids while getting some fitness fun.
Outdoor Activities
Backyard Games
While the barbecue is heating up, this is a good time to get the family active in a backyard game of croquet, ring or bean bag toss, or bocce ball. Toss a baseball or football, play volleyball, throw a frisbee, kick a soccer ball, or hit a tetherball around a pole. All are fun and easy games that can be enjoyed by every member of the family.
Driveway Activities
Younger kids might enjoy hopscotch, jumping rope, riding a big wheel, or whirling in a hula hoop. An energetic eight-year-old could love jumping up and down on a pogo stick or trying her hand at walking on stilts. Your older daredevil might enjoy riding a scooter or a skateboard, or possibly burning 800 calories per hour roller blading. Older kids might enjoy four square, basketball, and related games such as PIG or HORSE.
Swimming
Whether you sign your kids up for swimming lessons, join the swim team, or just take frequent trips to your local pool or lake, swimming is a refreshing way to exercise.
Bike Rides
Family bike rides can be a great way to explore your neighborhood and get exercise at the same time. Kids appreciate being able to power themselves to new places and appreciate the autonomy of a bike. It's also a great introduction to green transportation.
Winter Sports
Have kids get together for a good old-fashioned snowball fight. Help your kids build snow forts. Consider sledding, or try a toboggan. Try snowboarding, or cross-country skiing. Snow shoeing is a fun way to make it across the tundra from your yard to the school bus stop.
No Matter the Weather
Whether it's sunny or rainy, there are plenty of activities you and your family can do to make fitness fun. Consider trying some new games and activities and enjoy.
How does your family encourage one another to stay fit and active?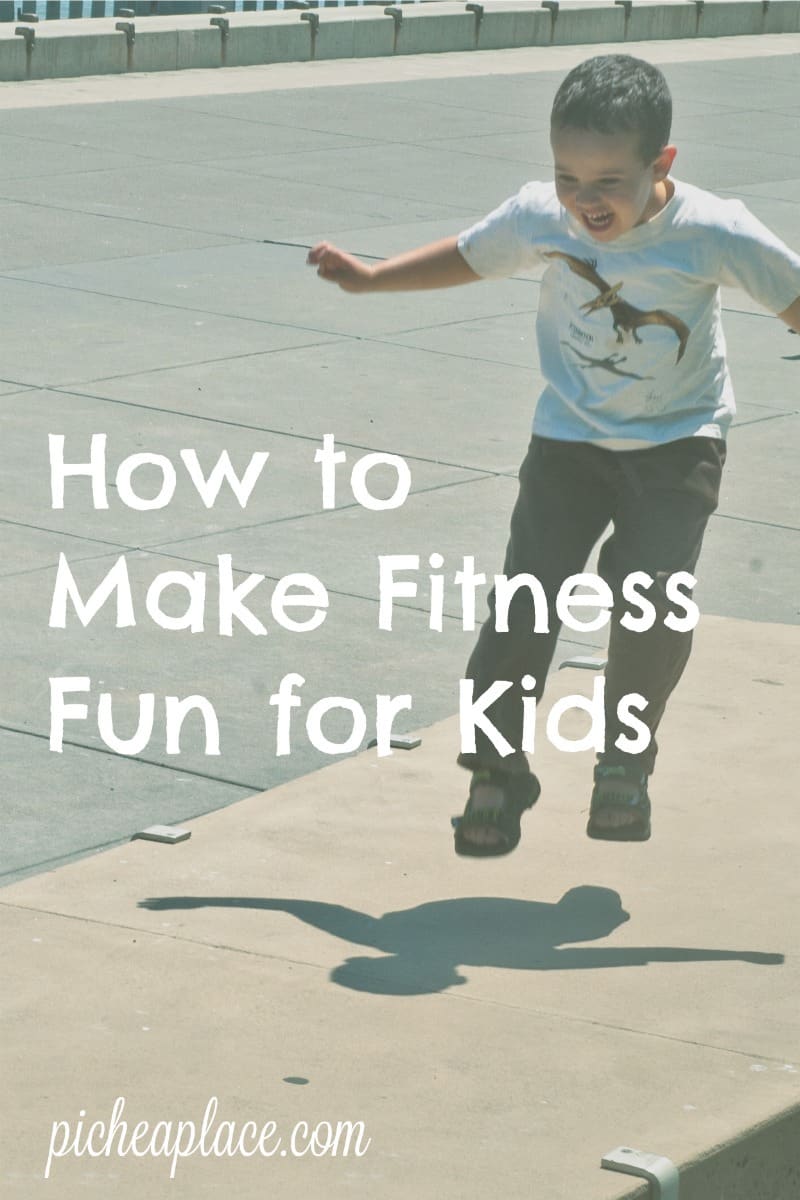 original photo credit: https://www.flickr.com/photos/carbonnyc/5079047048