As my kids are beginning to enter pre-puberty, I know that it's none too early to start thinking about how to open the lines of communication about intimacy and relationships with the opposite sex. I don't want "the talk" to be a one-time event, however, so I was eager to grab a copy of Jonathan McKee's new guide for parents, More Than Just The Talk.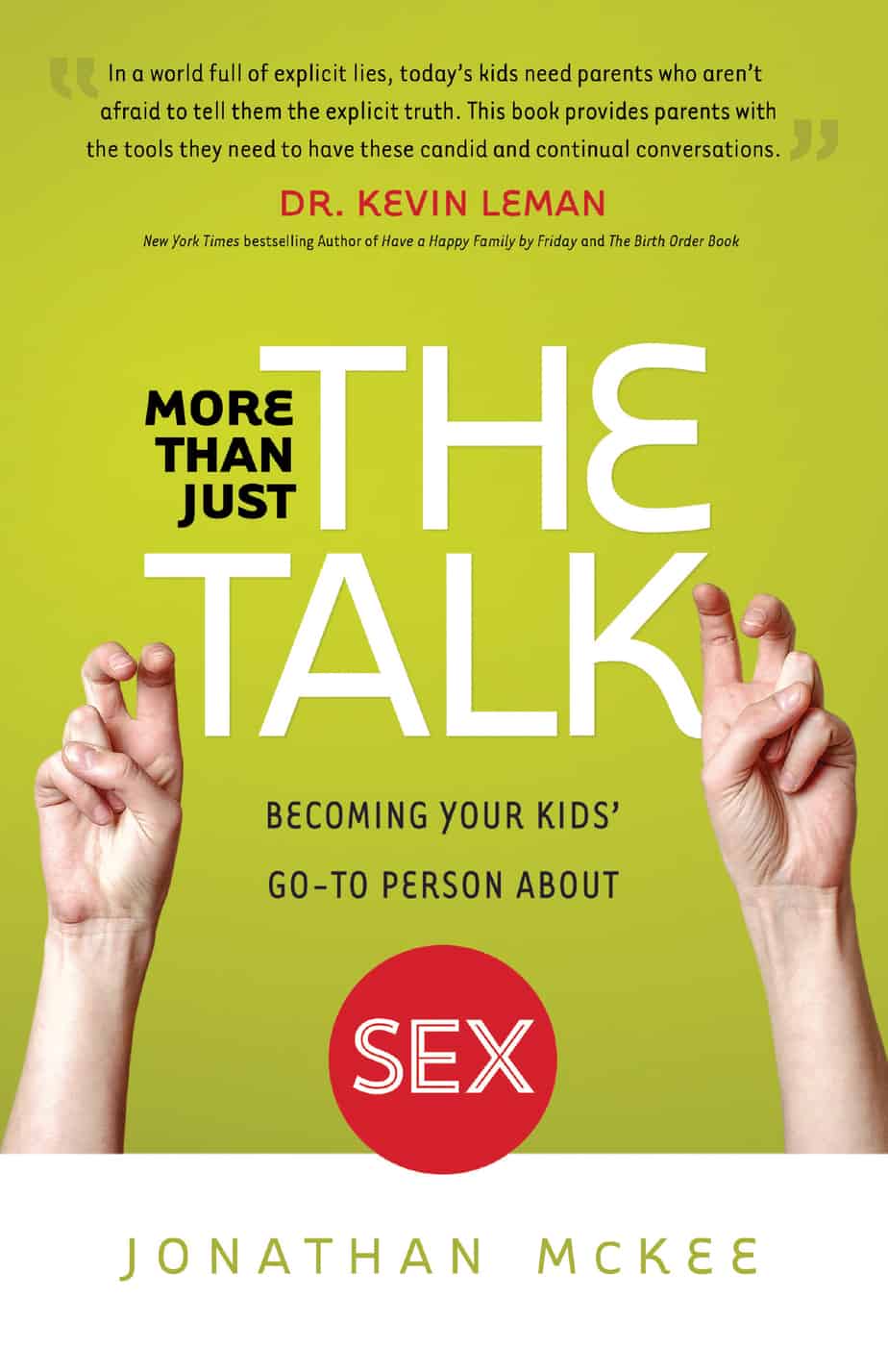 (via Bethany House Publishers)
Have Real Conversations With Your Kids About Sex
The old ways of having the "sex talk" just won't cut it anymore. Sadly, the number one place today's young people go to for answers about sex is Google. Meanwhile, kids view nearly 14,000 sexual references a year on television, and 70 percent of teenagers have encountered pornography on the Internet. If we want our children to know the truth about healthy sexuality, we need to create a comfortable climate of continual conversations.
Jonathan McKee will show you how to move beyond the initial awkwardness of this subject into an ongoing communication with your kids about God's amazing gift of sex. He equips you with what you need to talk openly about dating, temptation, porn, and purity, and you will find answers to tough questions and relevant Scripture on sexual issues.
It's normal for kids to be curious about sexuality, and they need to know that their parents are the most reliable source of information. Be the one your kids turn to on this crucial topic.
As I read this book, I found myself mentally storing away tips and notes on how to create an open line of communication with my own kids about relationships and intimacy. I want to be my kids go-to source about sex, and I felt like this book definitely took me a step or two closer to that reality in terms of preparing mentally for those conversations which will inevitably begin in the next few years.
One of the quotes I highlighted said: "The key to talking to our kids about sex is creating a comfortable climate that cultivates calm and continual conversations." This is a key focus of the book – helping parents to become comfortable enough with the topic of sex and the relevant cultural issues to be a safe place for their kids to come with their questions about sex and relationships.
I appreciated that Jonathan McKee made a point to explain to parents that "the talk" is about more than just sex – and that it's not all about teaching our kids to "say no" to sex. He walks parents through the topics that our kids are having to deal with and gives advice for walking alongside them as they weigh each one in light of Scripture.
"The more we have these conversations, the easier it will be for our kids to talk with us. Give them opportunities to test the waters. Prove you won't freak out. Make them feel unconditionally loved and unquestionably accepted, not naughty, when they have sexual thoughts or desires. And demonstrate that you are easy to talk to because you listen and provide relevant information."
I would highly recommend this book to parents with kids of any age. It's never too early to start thinking about this conversation.
If you're looking for ways to start the conversation with younger kids, Jonathan McKee recommends "How God Makes Babies" and "God Made Your Body" by Jim Burns. We own both, and I echo his recommendation.
---
Disclosure: I received a free copy of More Than Just The Talk from Bethany House Publishers in exchange for my honest review.