When Deputy Sheriff Michael Keane saves a life, he has no idea the number of lives that will be lost as a result… or are the two cases truly connected? Find out how Michael becomes the target of a serial killer in Murder Comes by Mail by A. H. Gabhart.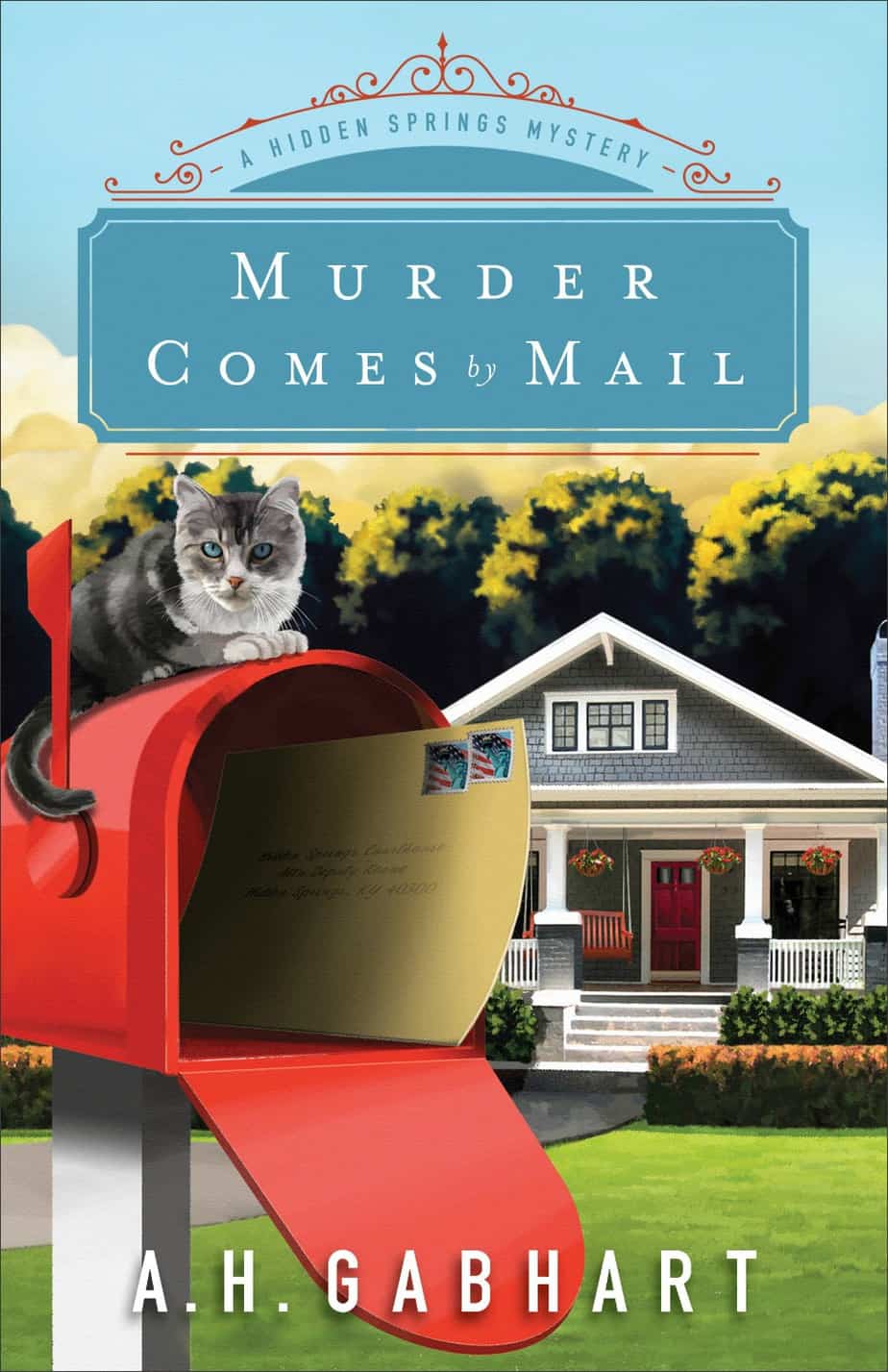 From the Publisher
Doing a good deed never felt so bad.
Deputy Sheriff Michael Keane doesn't particularly enjoy being touted as the hero of Hidden Springs after pulling a suicidal man back from the edge of the Eagle River bridge in front of dozens of witnesses–a few of whom caught the breathtaking moments with their cameras. But the media hype doesn't last long as a new story pushes its way into the public consciousness of Hidden Springs' concerned citizens.
Photos of a dead girl arrive in the mail, and Michael becomes convinced she was murdered by the man he saved. With a killer one step ahead, things in Hidden Springs begin to unravel. Now Michael must protect the people he loves – because the killer could be targeting one of them next.
My Thoughts
I've found Ann H Gabhart (aka A. H. Gabhart) to be a hit-or-miss author, and this book was more "miss" than "hit" for me. While it grabbed my attention enough to keep me reading until the end, the story seemed to drag its feet getting started, and I struggled to get lost in the plot.
That said, the characters were well-developed and the storyline was interesting. It just moved a bit slow for a "mystery" book in my opinion, and after mulling over it for several days, I'm still not sure I understand the "why" behind the mystery. The whole thing just seemed a bit too random for my personal tastes.
I enjoyed reading the story, but I'm not sure I'll be back for future titles in this series.
Disclosure: Revell, a division of Baker Publishing Group, provided me with access to a prerelease digital copy of Murder Comes by Mail in order to share my honest review. You can purchase a copy from Amazon or your favorite bookseller.