On the run from law enforcement who think they're guilty of terrorist activity and the bad guys trying to kill them before they talk, Jackie and Ian find themselves needing to be constantly on the move with No Place to Hide – the latest book in Lynette Eason's Hidden Identity series.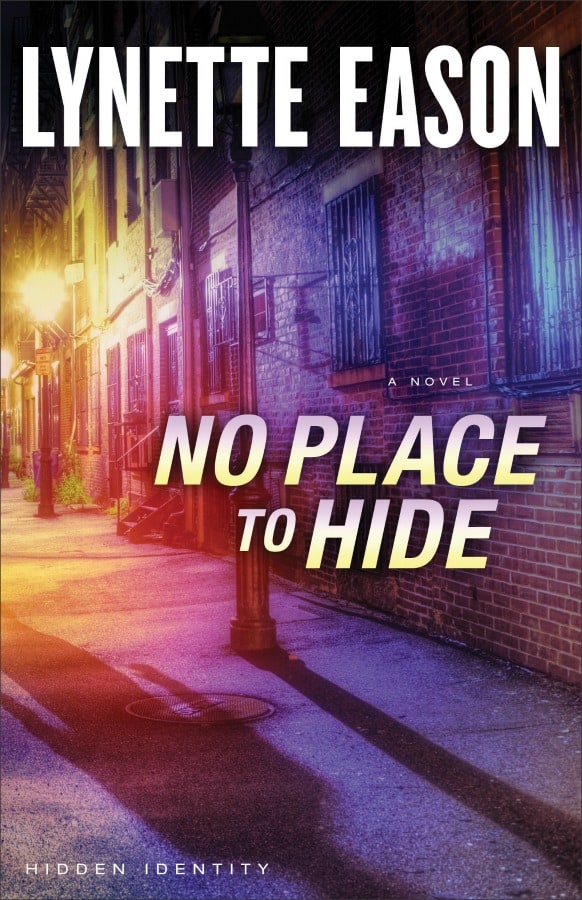 From the Back Cover
She'll defend her friend until the bitter end–but is she in over her head?
It's not every day you see your childhood friend and onetime crush on national news. Jackie Sellers just wishes it were under different circumstances. She can't believe that Ian Lockwood is wanted in connection with a terrorist plot, and she's determined to find him and help him clear his name. Unfortunately, she's not the only one looking for him. The FBI wants him captured. The bad guys want him dead. Ian just wants to stay alive long enough to prove his innocence and prevent a catastrophe.
Lynette Eason delivers nonstop action as Jackie and Ian travel a dangerous road–one that may lead straight to destruction.
If you're looking for a quick and exciting read, No Place to Hide is definitely for you. You won't find yourself bored in this story! Fast-moving and unpredictable, No Place to Hide had me turning pages late into the night. There was no slow build up to the action – you were "thrown in head first" from page one, and the pace didn't slow down one bit.
It was fun to read such a fast-paced suspense thriller, but with such a fast-pace, I didn't have time to connect with and fall in love with the main characters. That wasn't a problem, but just something I noted as I read.
I give No Place to Hide four stars and recommend adding it to your reading queue!
---
Disclosure: I received a free copy of No Place to Hide from Revell, a division of Baker Publishing Group, in exchange for my honest review.