Scandal, struggle, faith, and family – The Painter's Daughter does not hide the ugly realities of the new-Regency era in England, but tells the tales of a family who must learn to love one another regardless of the reasons they've been brought together. In a spell-binding story that will have you turning pages late into the night, Julie Klassen has rendered her audience captive once again.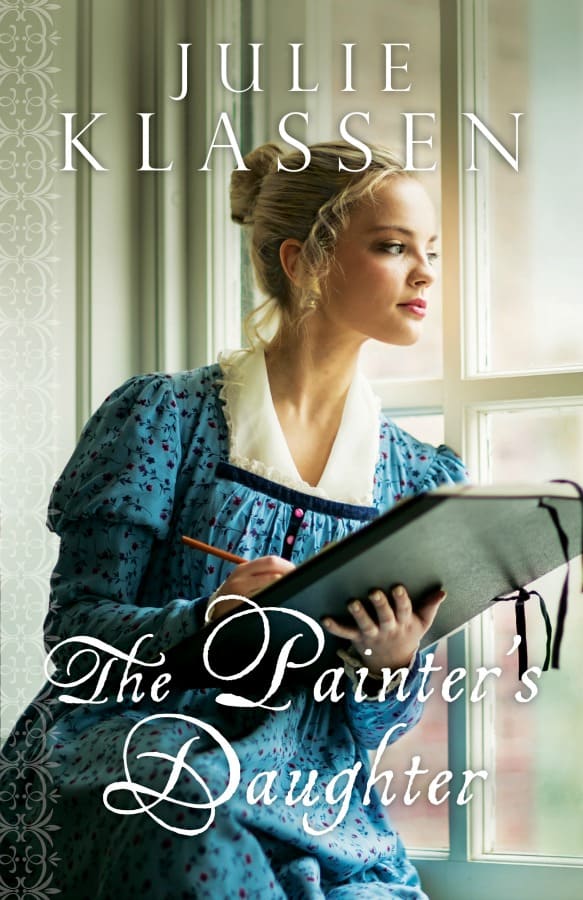 From the Publisher:
Sophie Dupont assists her father in his studio, keeping her own artwork out of sight. In private, she paints the picturesque north Devon coast, popular with artists–including handsome Wesley Overtree, who seems more interested in Sophie than the landscape.
Captain Stephen Overtree is accustomed to taking on his brother Wesley's responsibilities. Near the end of his leave, he is sent to find his brother and bring him home. Upon reaching Devonshire, however, Stephen is stunned to learn Wesley has sailed for Italy and left his host's daughter in serious trouble.
Stephen feels duty-bound to act, and strangely protective of the young lady, who somehow seems familiar. Wanting to make some recompense for his own past failings as well as his brother's, Stephen proposes to Miss Dupont. He does not offer love, but marriage "in name only" to save her from scandal. If he dies in battle, as he fears, she will at least be a respectable widow.
Desperate for a way to escape her predicament, Sophie finds herself torn between her first love and this brooding man she barely knows. Dare she wait for Wesley to return? Or should she elope with the captain and pray she doesn't come to regret it?
My Thoughts:
I absolutely LOVED reading The Painter's Daughter by Julie Klassen. It was difficult to have to put down as each chapter left me wanting more – to know what happens next in the story. It reminded me of binge watching my favorite TV series – I wanted to read "just one more chapter" like I would want to watch "just one more episode." This is definitely a book you won't want to put down!
I have never found a book by Julie Klassen that I didn't absolutely love, and The Painter's Daughter did not disappoint. From scandal, to true romance, to finding ones faith, this book contained all the elements that I've come to love in a Klassen novel. Set in the new-Regency era in England, the book is full of characters I came to love – their stories and personalities were deep and drew me in from page one, and left me turning pages late into the night on several occasions.
I highly recommend adding The Painter's Daughter to your reading queue – you won't be disappointed!
Disclosure: I received access to a digital review copy of The Painter's Daughter in order to share my honest thoughts. You can buy a copy from Amazon or your favorite bookseller.