Over and over again, as I read the Bible, I'm confronted with the instruction to "Be Still" and wait on the Lord. As a busy mom, I have a difficult time following those instructions. My Type-A personality wants to go go go, and plan for the future. If I stop moving forward, I'm sure to fall behind… or at least that's too often how I think.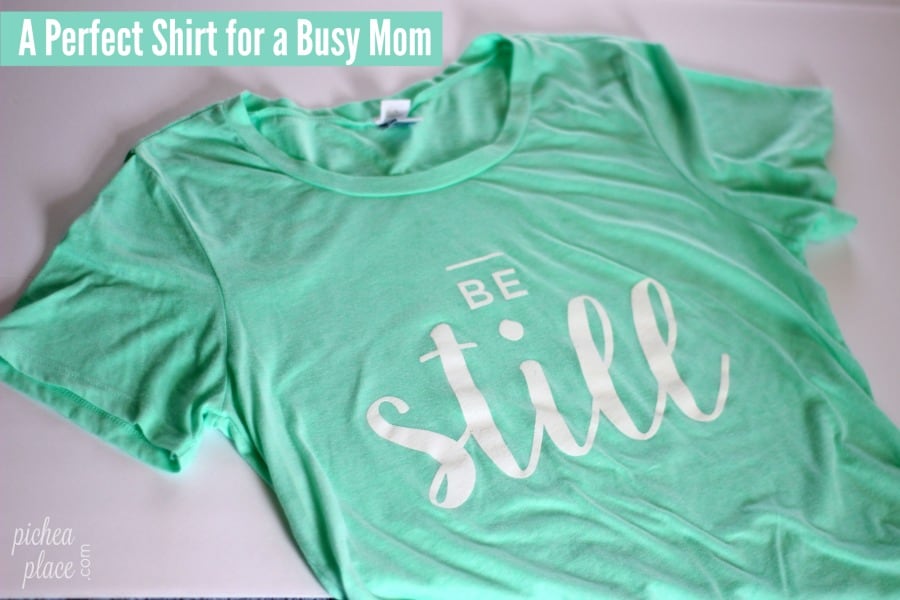 "Still," by Hillary Scott
A few months back I discovered a new song that quickly became a favorite, "Still" by Hillary Scott:
I believe that You are God alone
But sometimes I still try to take control
Cause I get scared when I can't see the end
And all You want from me is to let go

I bring my praise before I bring my need
Cause there's no fear You've not already seen
I rest my heart on all Your promises
Cause I have seen and know Your faithfulness

You're parting waters
Making a way for me
You're moving mountains that I don't even see
You've answered my prayer before I even speak
All You need for me to be is still
Be still

lyrics provided by azlyrics.com
I found myself resonating with the words. Time and time again, I've had to remind myself to just "be still" and wait on the Lord's timing in my life. To stop trying to run ahead of God and make things happen in my timing. I need to learn to "be still."
A Perfect Shirt for a Busy Mom: Be Still
When I saw this shirt on Cents of Style, I knew it was a shirt I needed to get. I needed the "in my face" reminder to "be still" throughout the week.
And the fact that this mint green color is one of my favorites? Woohoo!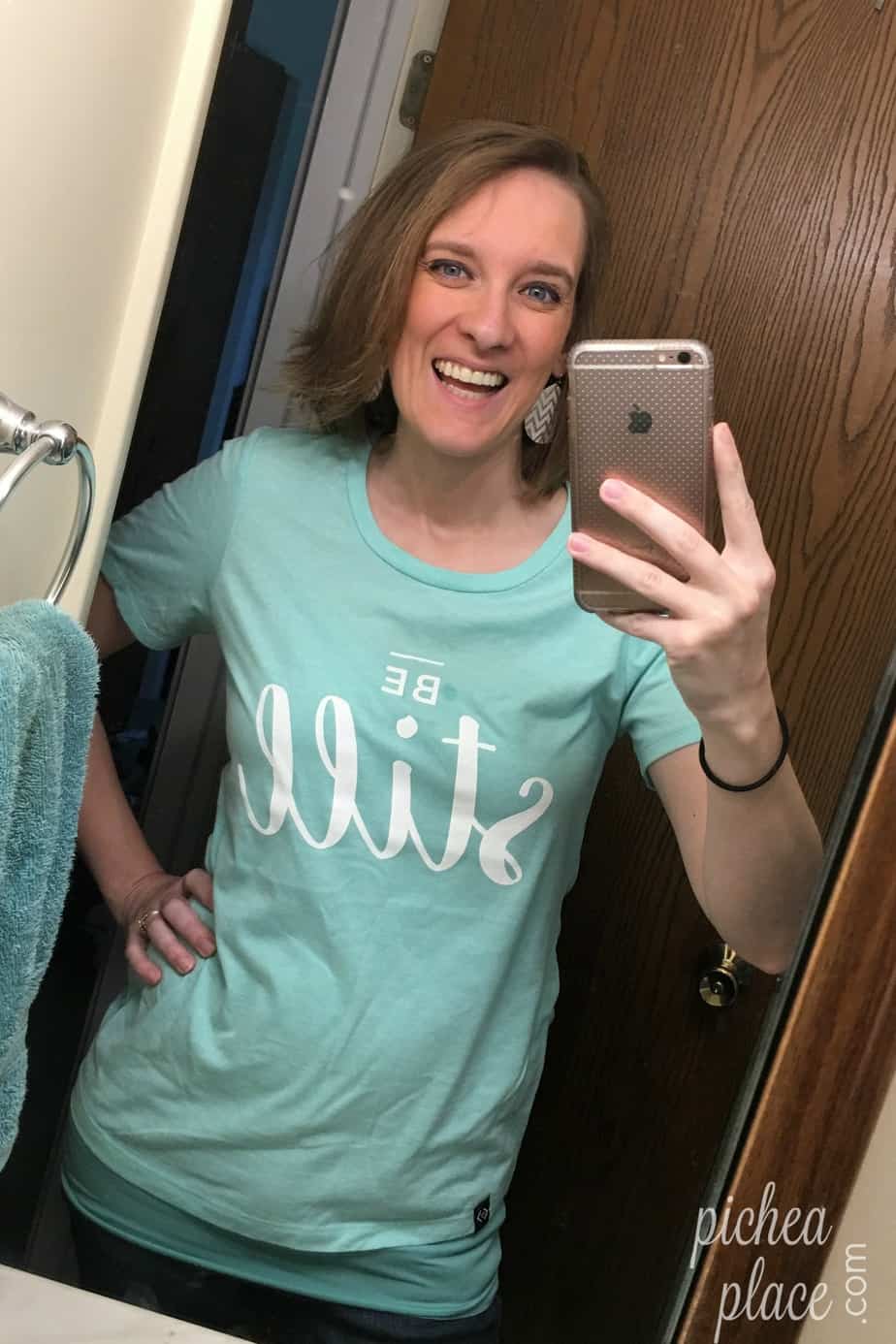 As the spring weather messes with the temperature on a daily basis (it was 85* on Wednesday and 65* on Thursday), I've been loving my light cardigans with a cute t-shirt… it's my new "busy mom wardrobe" for running around town and attending my kids' school functions.
The "Be Still" t-shirt pairs perfectly with jeans or a skirt, and it looks great with my beige cardigan and chevron teardrop earrings!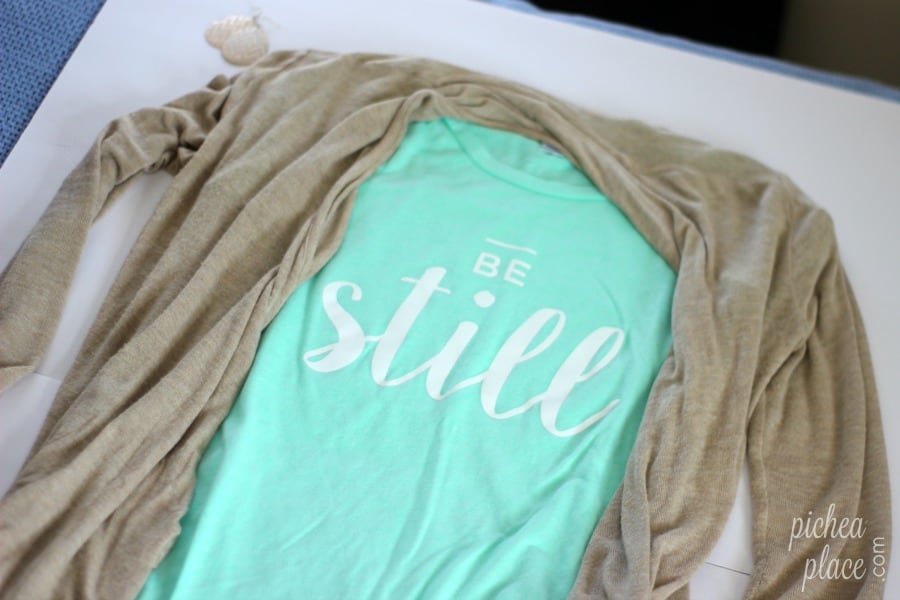 Grab yours here –> "BE" SALE