Sometimes a book title jumps out at you, and you know you have to pick it up. Such was the case with Quick Tips for Busy Families: Sneaky Strategies for Raising Great Kids by Jay Payleitner.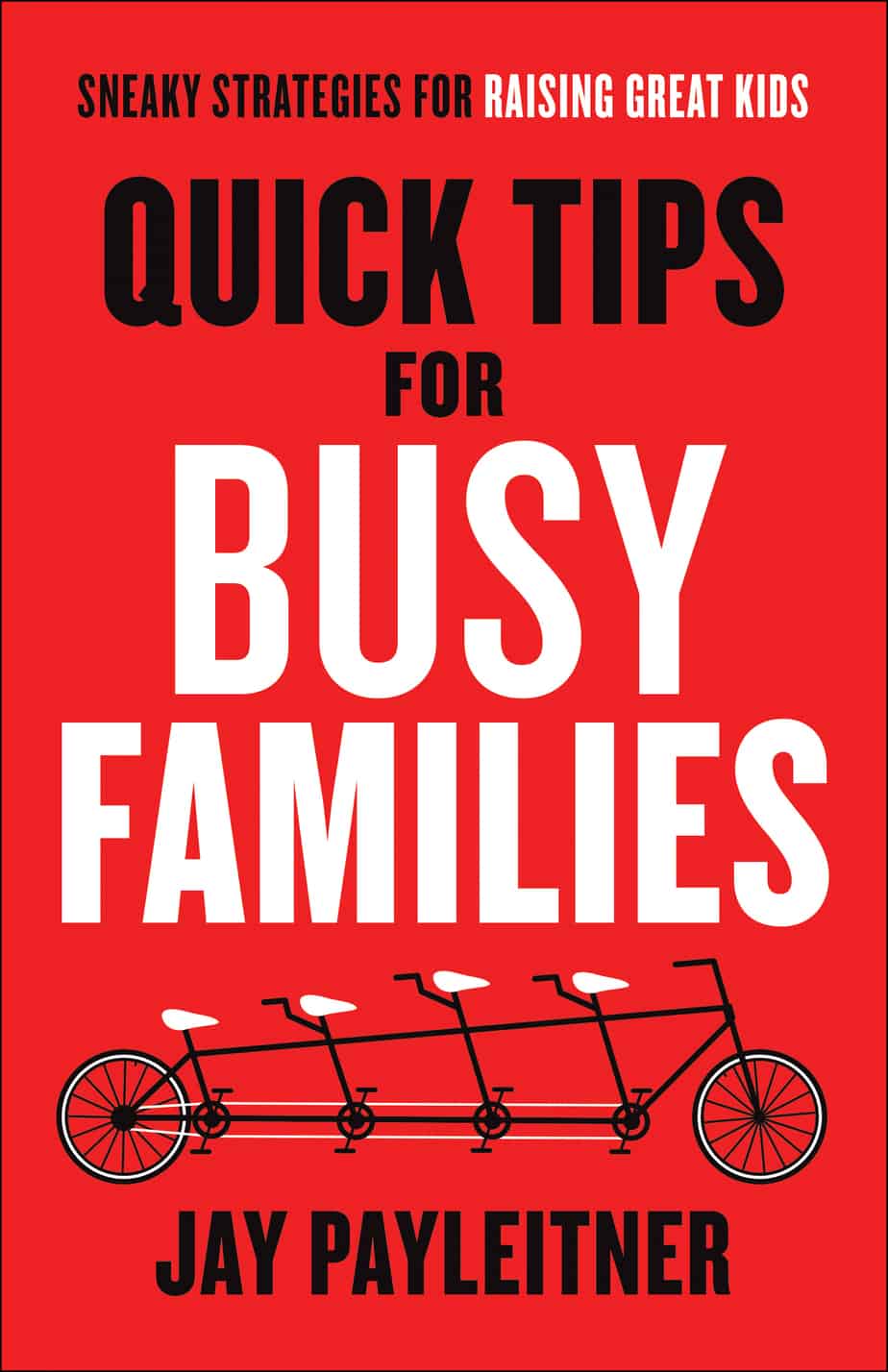 As I read the back cover, I was intrigued…
"Believe it or not, your kids are counting on you to unshackle them from their screens and engage them with the family. You can do it! By rescuing a boring afternoon. Making chores fun. Teaching mad skills and spellbinding life lessons. And finding fresh joy in road trips, holidays, and the daily routines of life."
This is exactly what I try to do with my family. The goals of this author match my own.
I definitely wanted to check it out further. As I opened the book, I found 144 short "chapters" – each one a strategy I could use with my kids.
Here are a few of my favorite tips for busy families:
#41: Teach the Birds and Bees Before Your Local Schools Do [recommended reading: More Than Just The Talk by Jonathan McKee]
#27: Snap a Lost Kid Photo [perfect for spending a day at the amusement park]
#3: Six Games for Road Trips [will come in handy on our year of road trips]
#82: Low and Slow [goes hand in hand with these strategies to stop yelling at your kids]
#100: Kiss Your Spouse in the Kitchen [making your marriage a priority in front of your kids is important]
#108: Answer Their Questions with Questions [this tip is great for helping kids think critically]
#62: Responding When They Fail [because it's important to let kids fail]
#104: Kids Want to Work [so teach kids to work, clean up after dinner, and clean the bathroom]
This collection of sneaky strategies for raising great kids will have you laughing on one page and challenged on the next. When you pick up a copy of Quick Tips for Busy Families, you'll find tips you can use immediately!
Use these great tips to connect with and celebrate your family. Make memories together and encourage one another. Enjoy being a family together!