Our family loves road trips. My husband loves travelling and going out of town. He also loves long drives. As a pastor he is not able to do that as often as he would like, so we always make it a point to go at least once a year on one of those road trips.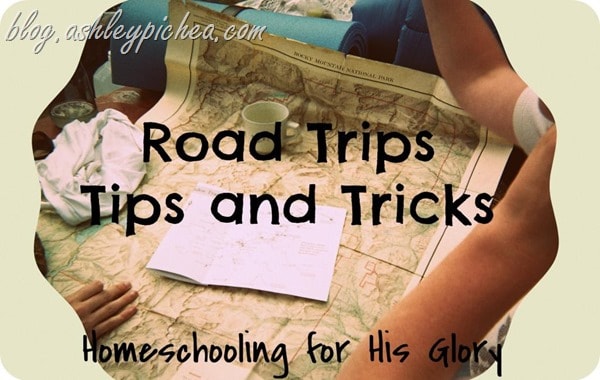 This summer we are heading to Florida. In the past we have gone to Maine via Michigan (I know these are opposite to each other), Arkansas, Virginia, Kentucky, Quebec, Ottawa, Montreal, Pennsylvania, Michigan, and New Jersey. Did I mentioned we live in Toronto?
Over the years we have done different things with the boys to make the trip not feel as long as it actually is, and to keep them engaged.
Long trips can be wearisome for the kids, having to sit in the back of the car for so long and having to wait for so long to get to where we are going. We like to get to our destination place as quickly as possible, so we try as much as possible to minimize the stops.
So, what do we do to make the trip more enjoyable? I have selected 10 ideas for you.
1. Keep snacks in the car: chips, dried fruits, crackers, cookies, anything you think your kids would enjoy and help pass time.
2. Keep stationary in the car: pencils, markers, papers and the like for them to draw, write stories, or even play games.
3. Have some coloring books, activity books, and/or doodle boards. These are especially useful with younger kids.
4. If you do stop, try to find these rest stops that have a playground, that way they get some energy out.
5. Pack some portable toys such as cars or Lego characters. These can be played with for a reasonable amount of time.
6. Carry audiobooks: this is our family favorite. Popular titles for my 8 and 10 year old would be Chronicles of Narnia, The Hobbit, The Lord of the Rings, A-Z Mysteries, Magic Treehouse, Brixton Brothers series, The Trumpeter Swan, to name a few. We are going to try this time around The Count of Monte-Cristo, Around the World in Eighty Days, and Treasure Island.
7. Music CDs. Who does not like and enjoy a good sing along?
8. Books. Of course, the "old fashioned" book cannot be forgotten. Some kids can't read in the car and that's ok, that is why you have #1 and #2.
9. Card games.
10. Have a ready list of games that can be played as a family, out loud in the car, such as "I Spy," rhyming games, "Who Am I?", etc.
Of course a DVD player is always useful but we always try to keep it when everything else has been used, and so did not include it in the list. That said you may want to pack it for sure! It most likely will come handy.
Before I let you go I just wanted to add a couple of tips for enjoying your road trip:
Enjoy the scenery as you travel. Call your kids' attention to God's beauty in nature.
To save on money, plan to stay at hotels that offer complementary breakfast (a nice heavy, hot one), and plan your next meal stop to be an early dinner.
I hope you find these tips helpful on your next road trip!
---
About the Author: Joelle is a homeschooling mom to two boys and a pastor's wife. She loves teaching, singing, laughing, and playing games. She and her husband reside in Canada. You can find her talking about homeschooling, cooking and curriculum reviews at her blog Homeschooling for His Glory.