This shop has been compensated by Collective Bias, Inc. and its advertiser. All opinions are mine alone. #DotComDIY #CollectiveBias
As a busy mom of four (with a newborn), going to the store is an event. When Walmart is all the way across town, and you work from home while caring for your kids, sometimes the trip to the store just isn't worth the hassle. Especially when all you need are a few basics, and you really won't need them until sometime next week – paper products, baby products, vehicle maintenance products, etc. Walmart.com is the time-saving, money-saving, and sanity-saving answer for busy moms like me.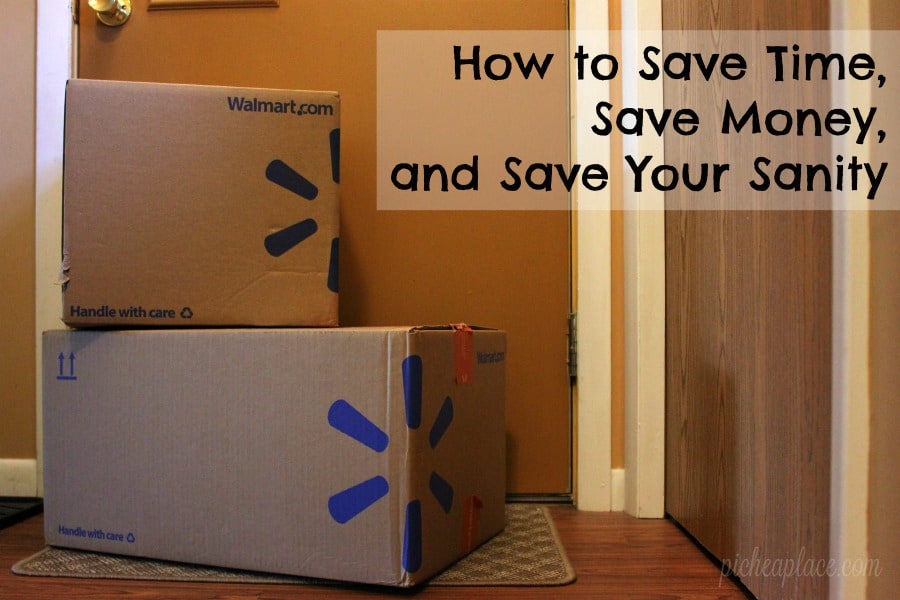 There are a lot of reasons that I limit my errand-running trips these days, including:
a three-year old
a newborn
working from home
my introverted/homebody tendencies
And when I only need a few items from Walmart, it's just not worth the hassle of getting the kids in the car, driving across town, getting them out of the car, walking through the entire store for the few things on my list while hearing "I want…" more times than I can count, and then having to load/unload the car with the items and kids.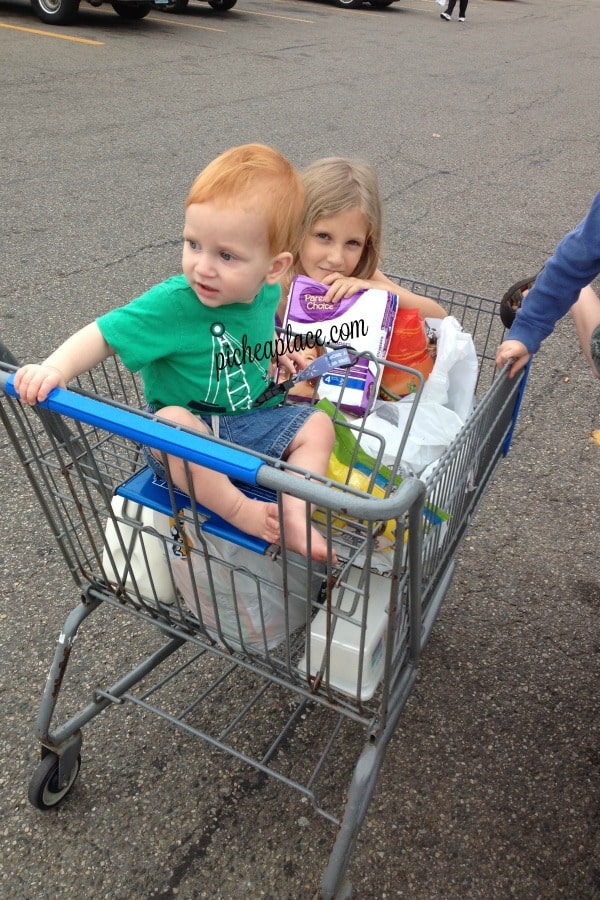 And so, I generally wait until my list is big enough to justify a trip across town with the kids in tow, often running out of some of our most basic household products in the meantime, which means I get to pay significantly more for them when I pick them up at another store closer to home.
That's why I love Walmart.com – it's the perfect way to save time, save money, and save my sanity!
Walmart.com is a one-stop shop for my most basic household products.
I can avoid the crowds and busyness and hassle of shopping with kids in tow by shopping online from my couch.
There are even some niche items that are offered online that I can't find in my local store.
Recently I placed an order on Walmart.com, stocking up on some household essentials I knew we'd be needing soon:
toilet paper
paper towels
diapers
baby wipes
While on the Walmart.com site, I noticed that the Pennzoil Full Synthetic Platinum Motor Oil was on Rollback. Knowing that our van was due to have its oil changed soon, I added a 5qt container to my order.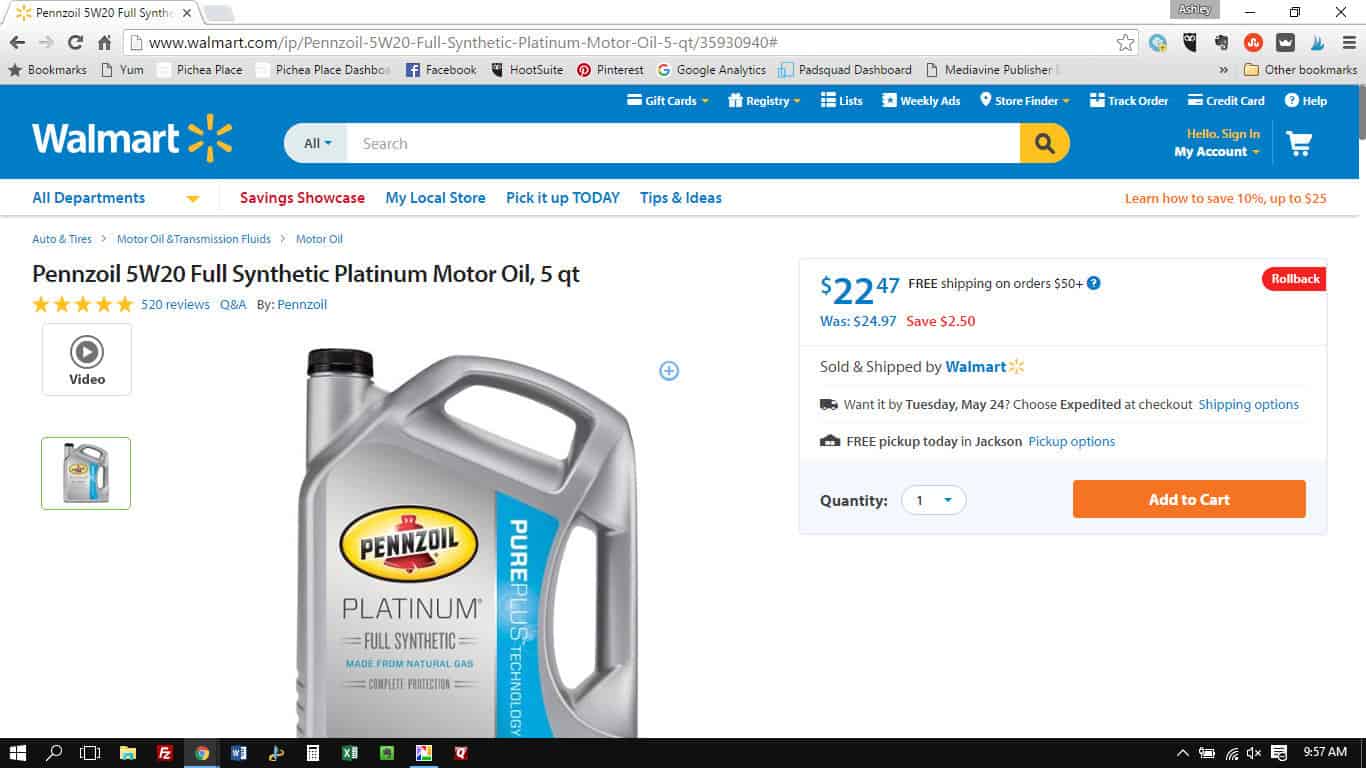 The Pennzoil Full Synthetic Platinum Motor Oil has the best cleanliness and protection in the Pennzoil line-up. With PurePlus™ Technology, the Platinum® motor oil is proven to keep pistons up to 40% cleaner than the toughest industry standard. PurePlus™ Technology is a revolutionary process that converts natural gas into a 99.5% pure base oil.
Check out all the Pennzoil products on Rollback for a limited time at Walmart.com.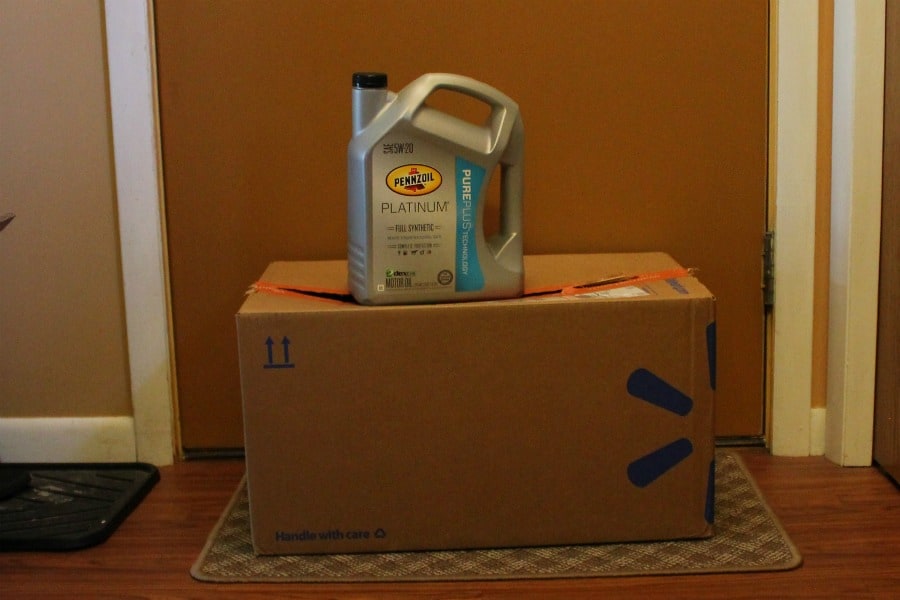 I love that I can either have the order shipped directly to my house (free shipping for orders over $50) or I can make a quick stop to pick it up the next time I'm in town (there are several different pickup/delivery options available including curbside assistance).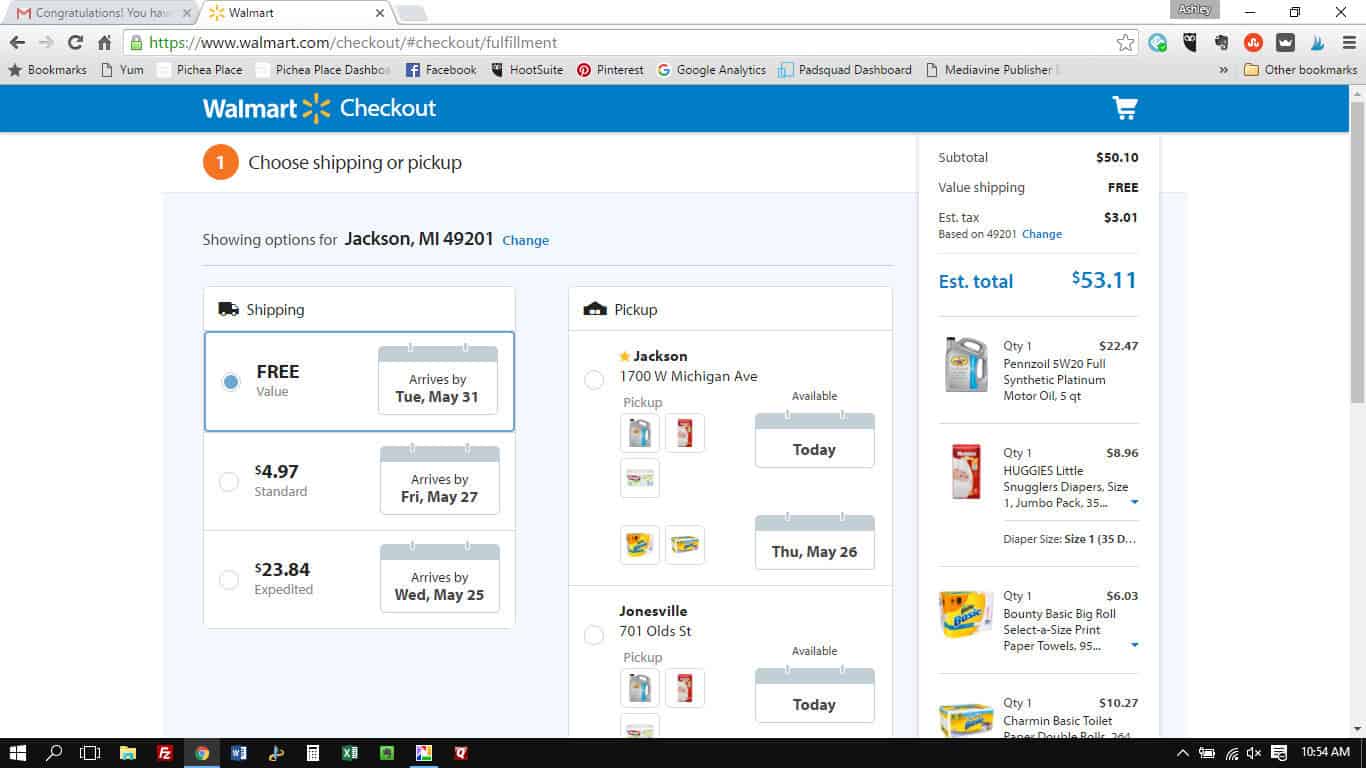 Shopping on Walmart.com really does save me time and money (and helps my sanity level) while keeping my home running smoothly – it's a busy mom's best friend!
(And my kids love having the Walmart.com boxes to play in/with!)