Thanks to Smartick Method for sponsoring this post. Get a free fifteen day trial of this online math enrichment program and save 25% off your first subscription –> https://www.smartickmethod.com/r/348604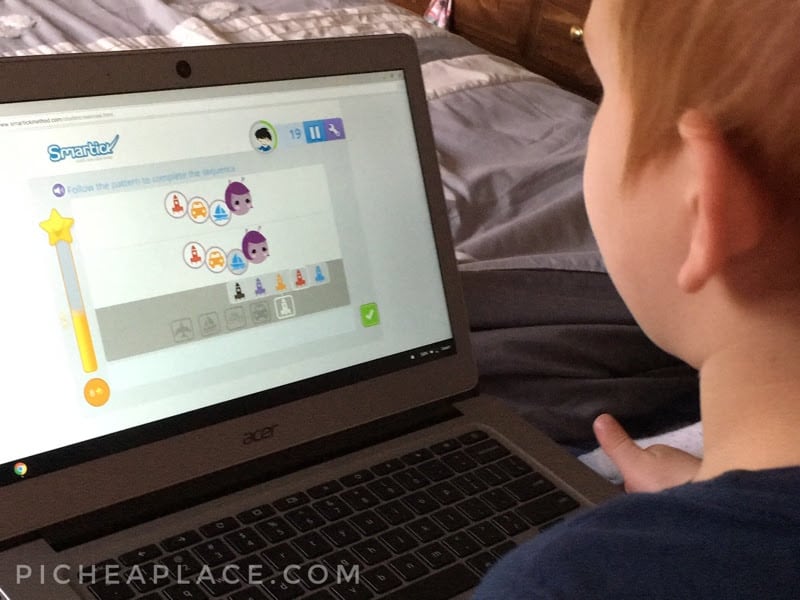 ---
We started the school year with plans to homeschool our two oldest kids, but God showed us that He had other plans for our family. It soon became apparent that homeschooling was not the best fit for one of the kids, and He led us to put them back in the local public school system where they had been the previous two years.
Side note: We had loved having them in the local school the past two years, but my heart's desire was to homeschool. I was so excited to bring them back home and had grand expectations of what our school year would look like. When my expectations fell drastically short, I had to let go of my pride in order to do what was best for our family. God has richly blessed us for our obedience in sending the kids back to the local school. We enrolled the three oldest in October, and they are all thriving.
But with sending the kids back to school, I didn't want to completely be "hands off" with their education. I wanted to be able to have a way to continue to encourage and challenge them at home. So when Smartick Method contacted me and asked if I'd be interested in checking out their online math enrichment program with the three oldest kids, I was definitely receptive.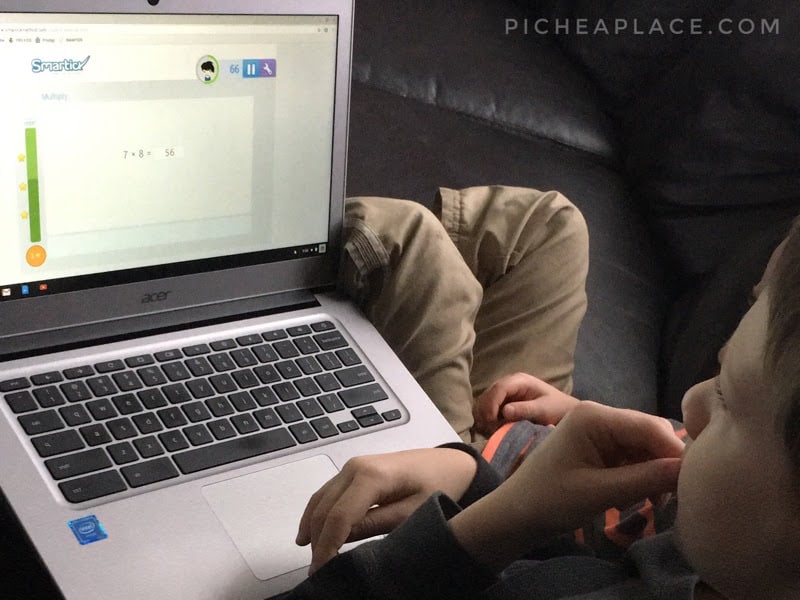 Smartick Method: an online math enrichment program
Smartick is an ability based online math enrichment program that helps children ages 4-14 to build self-confidence and a positive attitude toward math. Each child progresses at his or her own pace, powered by the latest AI technology.
Students work on mental calculation and algebra while also developing problem-solving and critical thinking skills. Smartick includes logic exercises that help children improve both in logical reasoning a reading comprehension. Smartick prepares your child to advance faster than in school and beyond what's taught in the classroom. 94% of children improve their grades in school after only 2 months.
Since Smartick is an online math enrichment program, there's no set schedule or commuting necessary. Simply log in on any internet-connected computer. It is recommended that students spend fifteen minutes a day, five days a week to maximize the benefits of this after-school math enrichment program.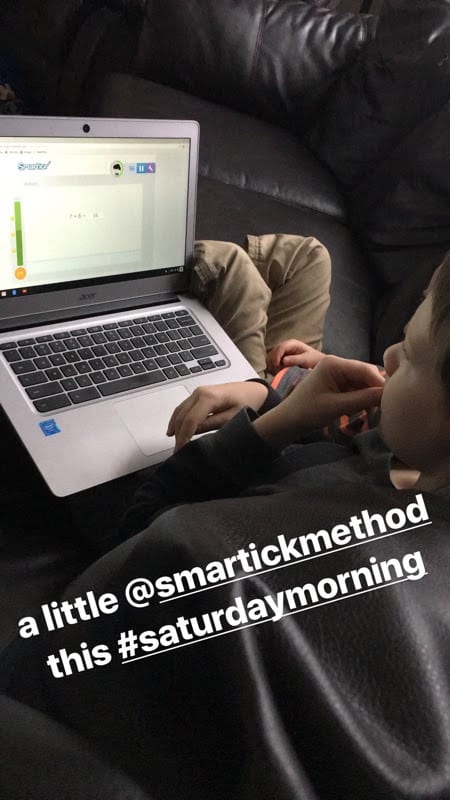 Getting Started with Smartick
It took us a few months to get started with Smartick because of all the chaos that came with the transition from homeschool back to public school, but over Christmas break, I finally got the kids signed up and started. The boys both beg to get on Smartick Method as soon as they get home from school each afternoon.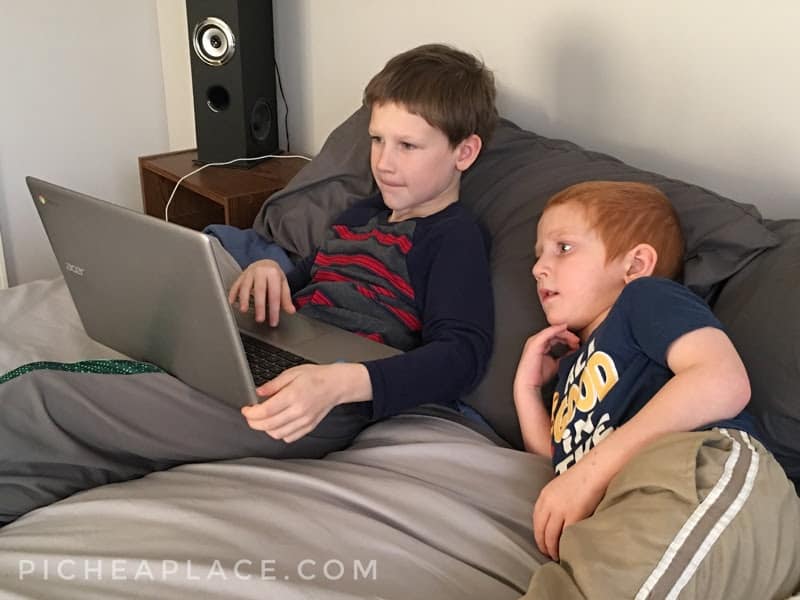 My 11yo (6th grader) wasn't super interested in doing "extra" math after school. She is already enrolled in the accelerated math class at school, and she has plenty of math homework, so adding another 15 minutes of math enrichment after school seemed a bit much. I didn't feel she needed to stick with Smartick Method, and I decided to cancel her account after the free trial period.
My 9yo (3rd grader) doesn't find his grade-level math challenging at school. He breezes through it, so Smartick Method has been a great challenge for him. Most days he finds the math enrichment activities to be "difficult" – which basically means he has to actually stop and think about the problem. It's been fun for me to watch him improve his math skills at home after school using Smartick Method online.
My 4yo (preschooler) loves getting on Smartick Method to do math enrichment activities after school. It's generally his first request when he gets home from preschool (after asking for a snack, of course). So far, he hasn't found it super challenging, but it is helping to build his confidence in his math abilities.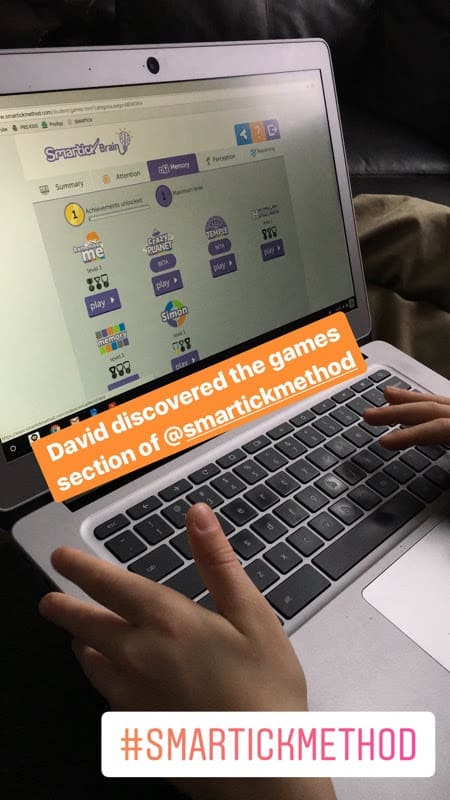 Try Smartick Method for Free
If you're looking for an online math enrichment program for your kids, or maybe you want to supplement your homeschool math curriculum, I'd recommend giving Smartick Method a try. Use my referral link to get a free 15-day trial of Smartick Method and save 25% off your first –> https://www.smartickmethod.com/r/348604