This is a guest post from Sarah Cole of BrokenContriteHearts.com.
One of my deepest desires in life is to be a good parent…. and one of my deepest fears is that I will utterly fail at that. At times, I've taken this fear to the point of wanting to be a perfect parent, desperately wanting to achieve the impossible. Because of my desire to be a good parent and recognizing that it is impossible for me to be perfect, I believe it is crucial to start apologizing to my children when they're young.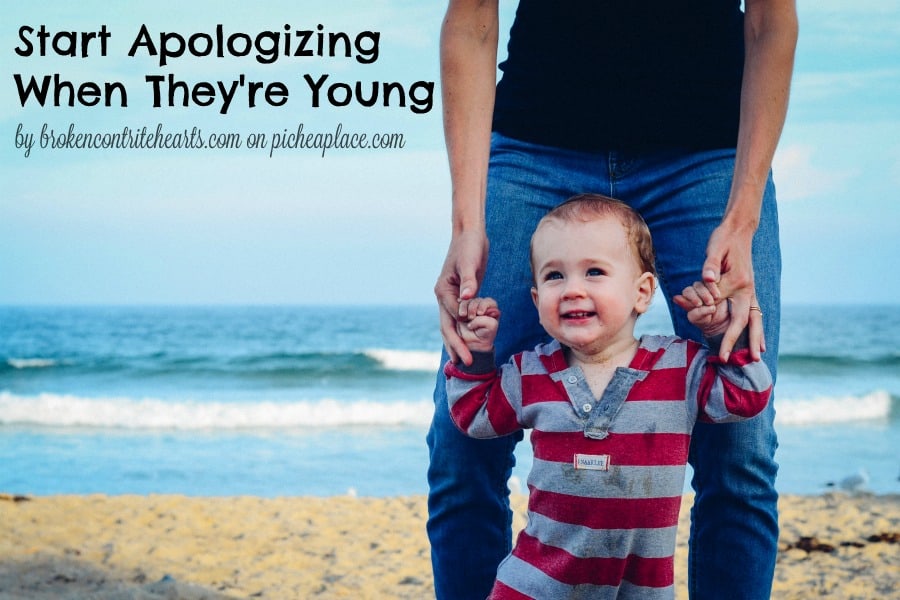 One of the basic root sins everyone struggles with is pride. And pride often stops us from apologizing when we really need to. I think this can be especially true of parents. I know in my failings, I am guilty of placing a heavy burden on my son to be obedient to me and neglect my own burden of training him up in the way of the Lord and not exasperating him. And my son is only one-year-old! I can only imagine how much tougher it gets as the years go on.
Start Apologizing When They're Young
Even when my baby was a newborn, I would apologize to him when I got flustered at his crying and fussing. I knew he didn't understand a word I was saying. But I wanted to get myself into the habit as soon as possible so that I can maintain it much easier as he does begin to understand my words.
As the months went by, I found it so easy to yell at my child when he wouldn't listen to me. In these times I've had to apologize for letting my emotions get the best of me and not teaching him in the best way possible. In doing so, I've gotten better about holding him, looking him in the eye, and telling him "no" when he does something wrong and explaining the importance of obedience. Again, I know he doesn't fully understand what I'm saying. But why wait to practice good parenting?
Apologizing to our kids when they're young helps us as parents to develop that healthy habit.
It also sets an example to ours kids. This action prevents us from falling into the "do as I say, not as I do" trap. (How many parent tell their children to apologize when they're in the wrong, but then fail to apologize when they themselves are in the wrong?).
The last thing I want for my child is for him to remember me hurting him deeply and then justify my behavior, acting as if I don't care about his feelings. I can show my regret and deep care for him by apologizing when I hurt him or set a bad example for him.
By being willing to apologize to our children, we are actively applying the following Scriptures to raising them:
Proverbs 22:6 – Train up a child in the way he should go, even when he is old he will not depart from it.
Ephesians 6:4 – Fathers, do not provoke your children to anger, but bring them up in the discipline and instruction of the Lord.
James 5:16 – Therefore, confess your sins to one another, and pray for one another so that you may be healed. The effective prayer of a righteous man can accomplish much.
Matthew 5:23-24 – Therefore if you are presenting your offering at the altar, and there remember that your brother has something against you, leave your offering there before the altar and go; first be reconciled to your brother, and then come and present your offering.
Being a godly parent often means admitting your mistakes to your children and asking forgiveness of them. Start when they're young, and the practice of apologizing will be much easier and prove to build stronger relationships as your children grow.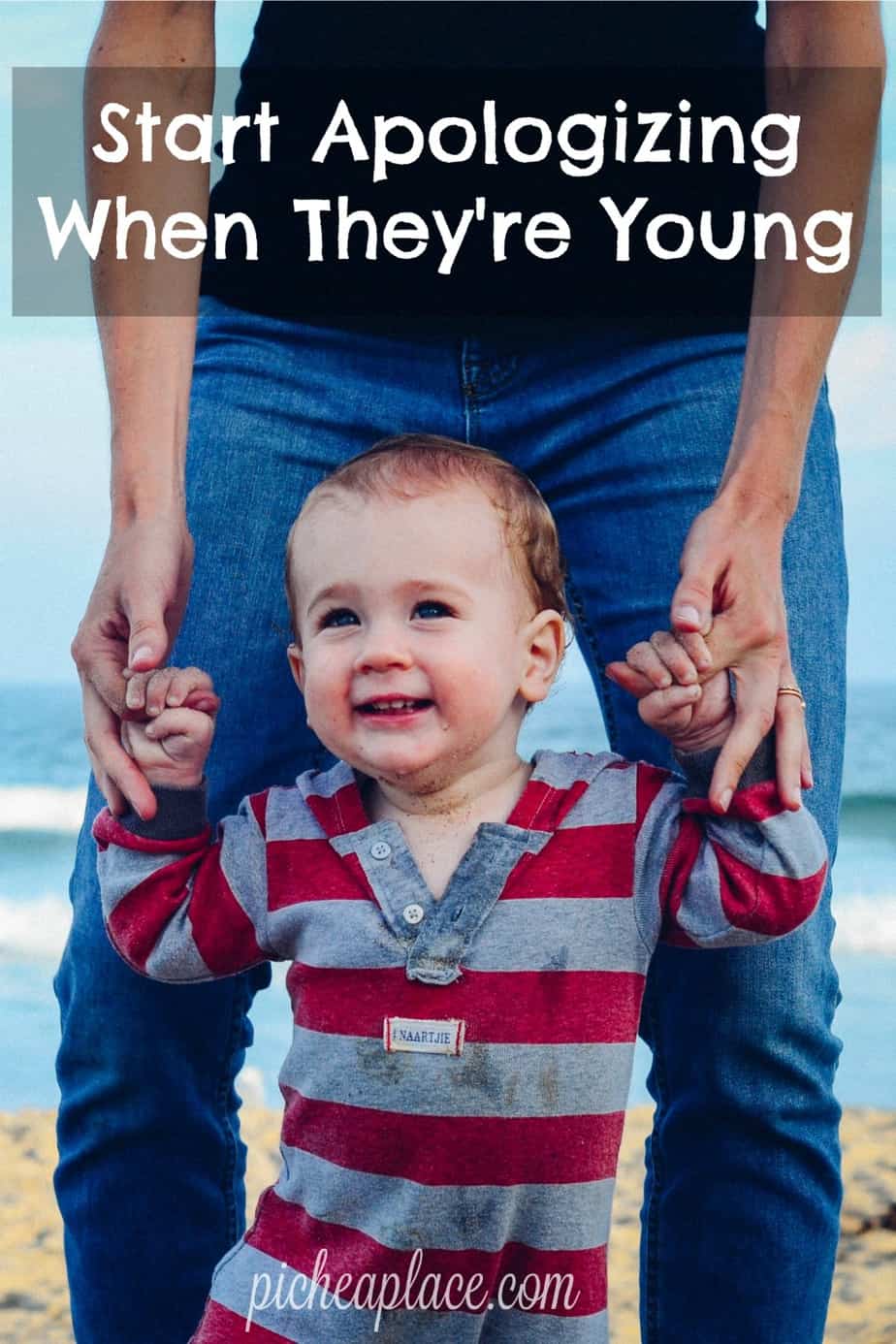 ---
About the Author: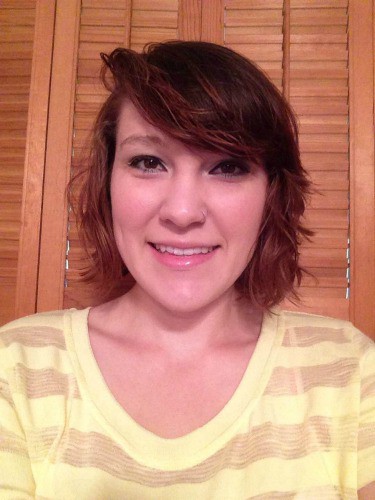 First and foremost, I am daughter of the King, saved from my sins by the grace of my Lord, Jesus. I am also wife to my sweet husband of almost 4 years, mommy to my restless one year old boy, and pregnant with another baby boy due in Spring 2017. I recently obtained my Bachelor's degree in Biblical Studies and Biblical Counseling. I desire to reach hurting people with the truth of the Scriptures at my blog: Broken & Contrite Hearts.
Follow me on Facebook and Twitter.