It's summertime, and the weather here is SCORCHING!
It's a perfect time for cooling off with ice cream!
Want to teach your children about chemical reactions AND end up with a sweet treat? How about making ice cream at home?
How to Make Ice Cream at Home
Supplies needed:

Gallon Ziploc Bag
Pint sized Ziploc Bag
Ice Cubes
6 Tablespoons of Rock Salt
1 teaspoon Vanilla syrup (to taste)
1/2 cup half and half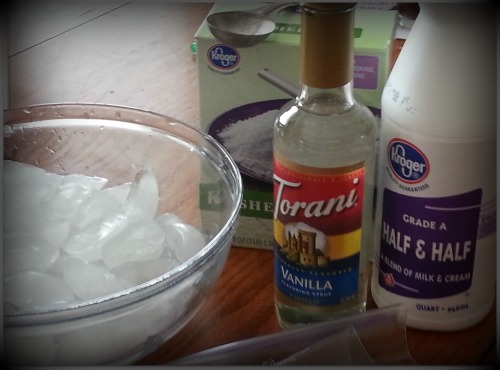 Step 1: Make it COLD
Fill the gallon bag halfway with ice, and add the kosher salt. Seal it, then give it a good shake or two to get the ice and salt mixed together.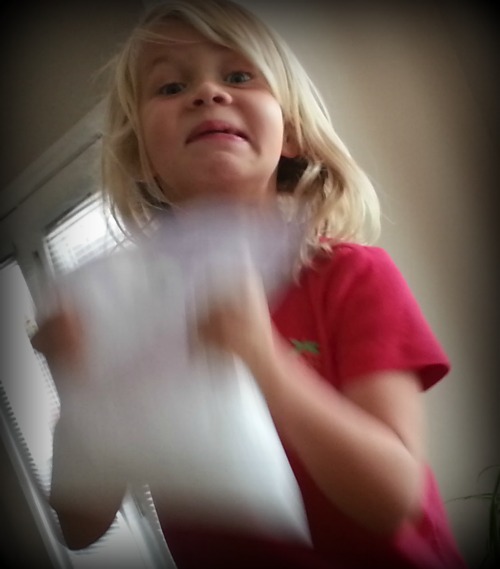 Step 2: Mix up your milk
In the quart bag, combine the milk and vanilla syrup. Seal it TIGHTLY, and place it inside the gallon bag with the ice and salt.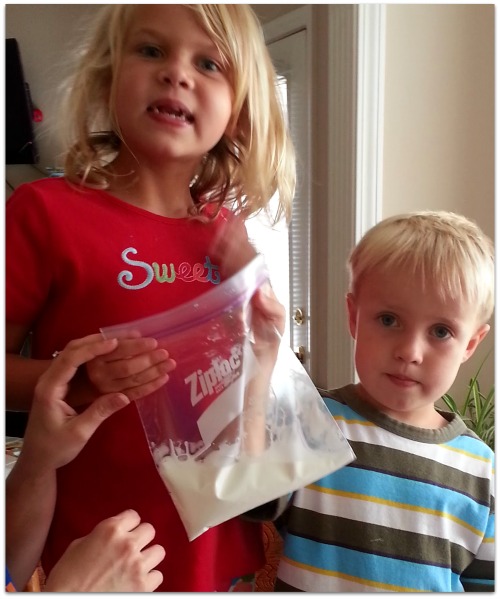 Word to the Wise: You might want to double check all bags for leaks. Otherwise, you'll look like this.
I ended up just dropping the gallon bag into another gallon bag — but we did get some salty water everywhere during the process.
Step 3: Shake that Bag!
Get your muscles ready, and start shaking the bag!
The kids were super excited! I didn't do a great job of timing how long it actually took, since I was busy taking pictures and making videos.
Just shake the bag like this, and in no time the milk will freeze.
Step 4: Embellish and Enjoy!
After everyone has a turn shaking, check the ice cream. Ours was almost frozen solid, so I had to squish it around in the bag a bit. We had enough for three children to have a small bowl. We grabbed our ice cream toppings and made the most of it!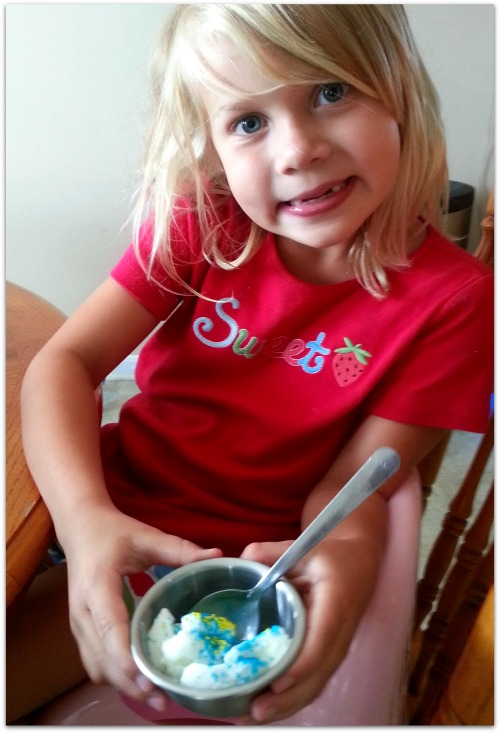 Baby sister didn't get to eat any ice cream, but she had a good time watching all the fun!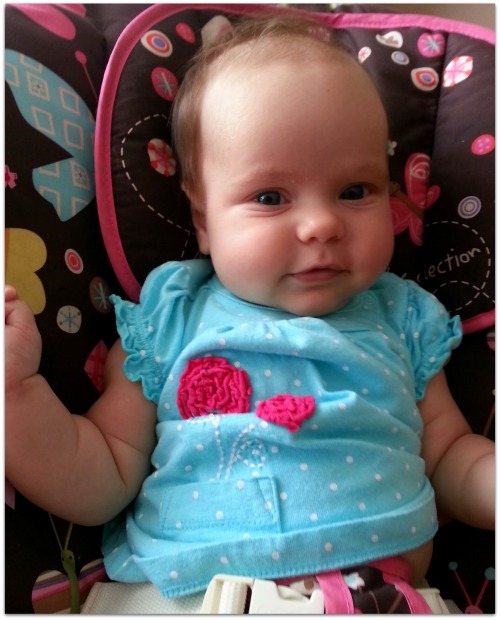 Have you tried making ice cream in a bag, or are you fond of an ice cream machine?
Be sure and share your thoughts in the comment section!
—
Dianna is the newly minted mother of five. You'll find her over at The Kennedy Adventures, where she writes about her adventures in homeschooling, faith, and trying to stay fit while running a large family. Connect with her on Twitter, Facebook, or Pinterest.
---
This post is part of the Summer Bucket List series… be sure to subscribe to LIFE by Ashley Pichea so you don't miss a post!
—
This post will be linked up to Works for Me Wednesdays, The Mommy Club, Domestically Divine Tuesdays, Big Family Fridays, and more!
This post may contain affiliate links – thanks for your support!