During the summer, most people look forward to hot, sunny days: swimming, outdoor games, and frozen treats.
Unfortunately, many of us experience rainy days during the summer, when playing outside is not really possible. That's why it's a good idea to have a plan in place so that you don't have to hear the dreaded "I'm bored!" from your kids.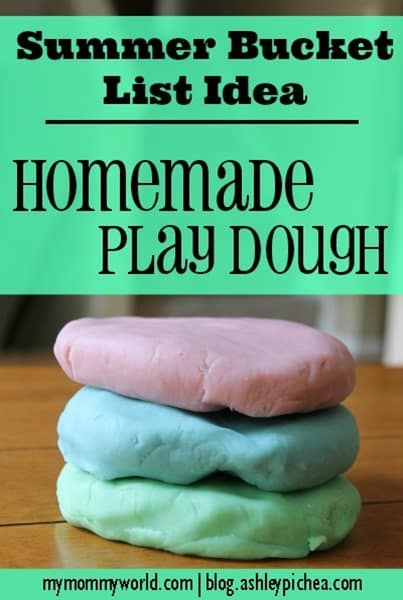 One of the ways I like to keep my little ones entertained on those inevitable rainy days is with homemade playdough. It's super easy to make, is all-natural, and best of all, you probably already have most of the ingredients in the pantry.
How to Make Homemade PlayDough
When my kids were in preschool, all the moms had to take turns making fresh play dough for the class every week. This recipe, given to us by the teacher, is fool proof and lasts for a good long time.
Ingredients:
1 cup flour
1 cup water
¼ cup table salt
1 Tbl vegetable oil
2 tsp cream of tartar
Food coloring
Sparkles (optional)
Steps: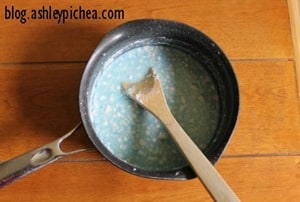 Add all the ingredients to a medium pot and place over medium heat. At first glance, this mixture looks quite messy! You might think to yourself, "This is never going to work," but don't worry…it will come together. Add drops of food coloring until you reach the desired shade. Sparkles can also be added at this stage.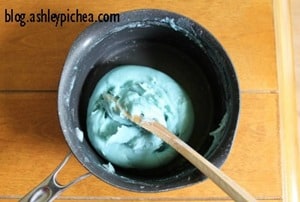 Using a wooden spoon, stir constantly until the mixture thickens and gathers into a ball, about 2-5 minutes. Continue to stir until the ball is dry, about 30 seconds. Take out of the pot and knead on a cutting board for a few seconds until cooled slightly. Store in an airtight container or a zip top bag.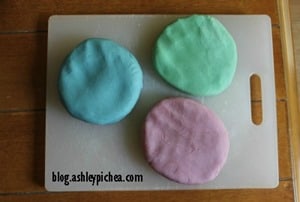 Armed with my rolling pin and a bunch of cookie cutters, my kids can keep busy with this homemade playdough for hours!
---
About the Author: Erin Myers blogs at MyMommyWorld.com where she writes about motherhood, homemaking and other adventures.