The Declaration of Independence may have been signed up in New England, but down in the Gulf of Mexico, the British, French, and Spanish are all still fighting for control of the New World. Torn between her loyalties to her family and friends, Lyse Lanier discovers that there may be more to the Americans than her British neighbors would have her believe in The Creole Princess by Beth White.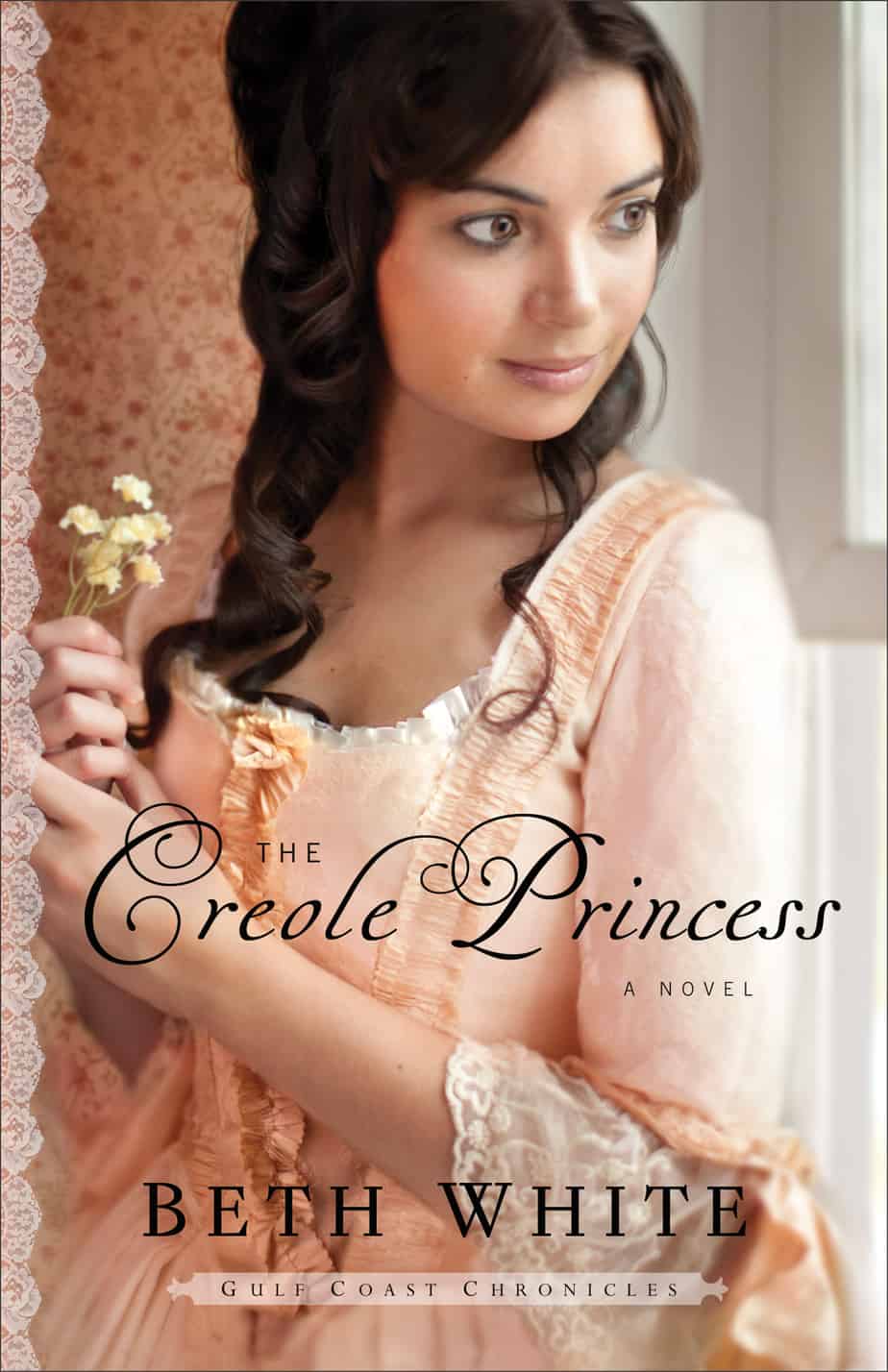 From the Back Cover:
It is 1776, and all along the eastern seaboard the American struggle for independence rages. But in the British-held southern port of Mobile, Alabama, the conflict brewing is much quieter–though no less deadly.
Lyse Lanier may be largely French in heritage, but she spends most of her time in the company of the ebullient daughter of the British commander of Mobile. When a charming young Spanish merchant docks in town, Lyse is immediately struck by his easy wit and flair for the dramatic. But is he truly who he makes himself out to be? Spies abound, and Spain has yet to choose a side in the American conflict. Is Lyse simply an easy mark for Rafael Gonzalez to exploit? Or are his overtures of love as genuine as Spanish gold?
With spectacular detail that brings the cultural gumbo of the Colonial Gulf Coast alive, Beth White invites you to step into a world of intrigue and espionage from a little-known slice of the American Revolutionary War.
My Thoughts:
The Gulf Coast is still very much a "mystery" to me in terms of its rich heritage and history, and Beth White has helped it to come to light once again in this second title in her Gulf Coast Chronicles series. I'm well-versed on the historical details surrounding the Revolutionary War as it was fought in the thirteen original colonies, but I had never even considered how the war (and its implications) had played out in the Gulf Coast. Beth White did a great job introducing me to this important period of our Nation's history as she told the story of The Creole Princess.
Overall, I enjoyed the story and found myself turning the pages quickly to find out what happened next. The characters seemed well-developed, and the story line was interesting and kept me intrigued throughout. There were a few times when I found the story moved a bit too quickly – jumping over details that I personally would have liked to have seen developed rather than bluntly stated – but overall the story was well written and engaging.
I give The Creole Princess three stars and look forward to the next title in this series.
---
Disclosure: I received a free copy of The Creole Princess from Revell, a division of Baker Publishing Group, in exchange for my honest opinion.