While their sister is away, the boys will play! Last week, David, Chris, and I dropped Jenny off for a week of summer camp, and I decided it would be fun to do something fun with the boys. We were headed to Walmart to pick up some supplies for a #CollectiveBias sponsored post, and we happened to wander down the cereal aisle when I saw #the7thMinion and an idea hit me…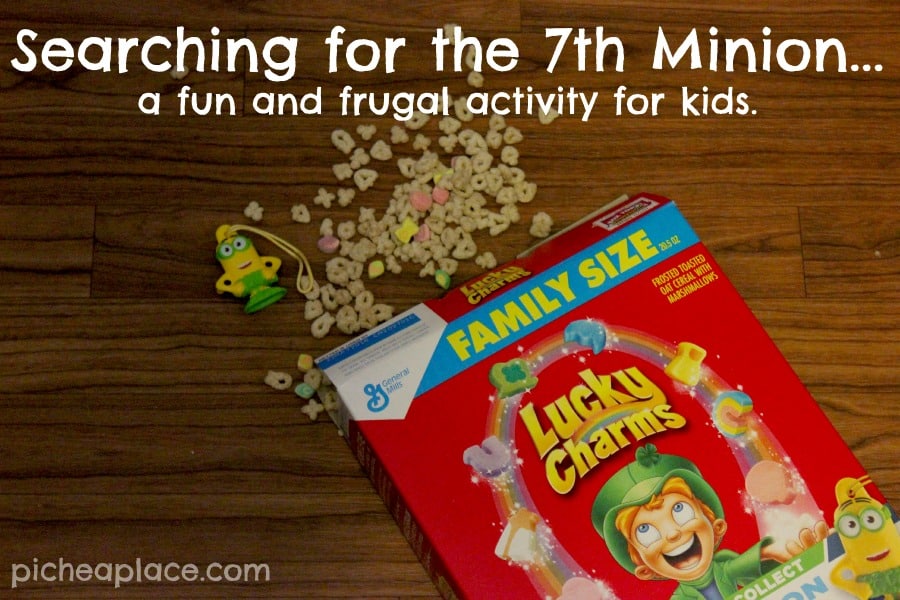 I thought it would be fun to let them get a box of their favorite cereal for the week – Lucky Charms. (We generally don't eat a lot of cold cereal for breakfast, so it was an extra special treat for them!) It's amazing how such a simple treat can bring the biggest smiles to their faces!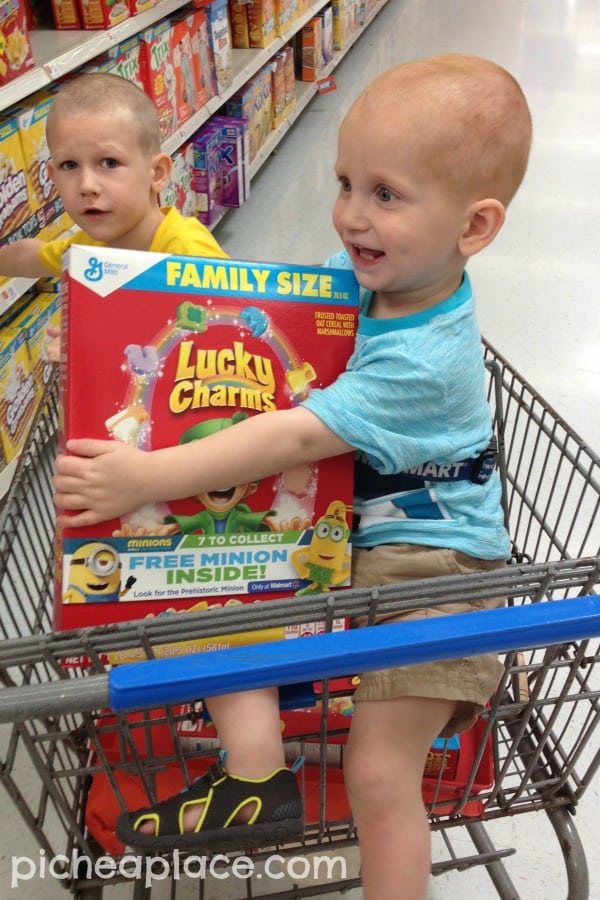 When we picked the box up off the shelf, we discovered that there was a toy inside the box… the 7th Minion to celebrate the upcoming Minions movie releasing on July 10. (Note: the 7th Minion toy can only be found in specially marked XL/Family Size boxes of General Mills cereal at Walmart.) Since my boys are both BIG fans of the Minions and can't wait to see the new movie, I knew we'd hit the jackpot!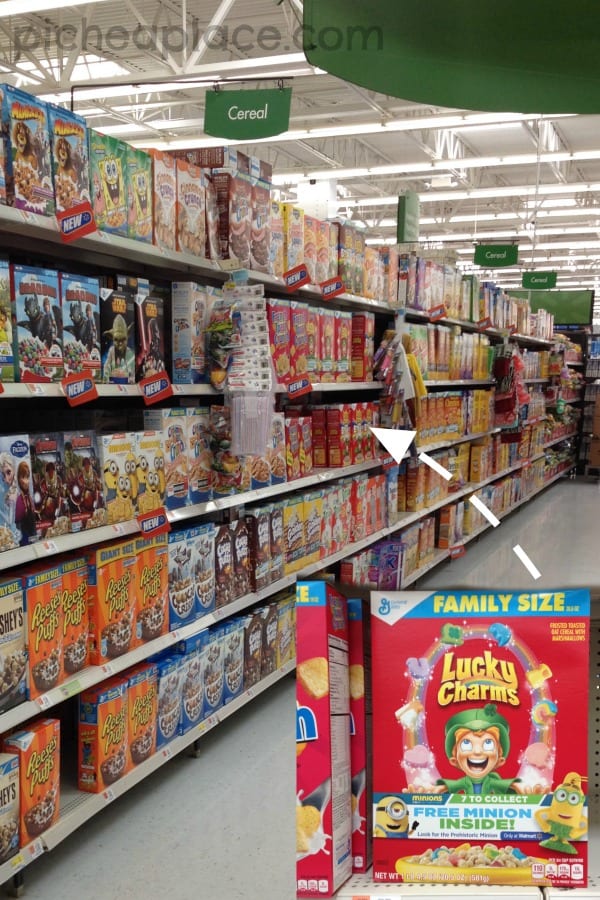 When I saw that there was a toy in the cereal box, I immediately found myself flashing back to my own childhood… reminiscing about lazy Saturday mornings of cereal and cartoons. How many times had I fought my younger brother over a brand new box of cereal in order to be the one to find the toy inside (because of course… finders keepers)?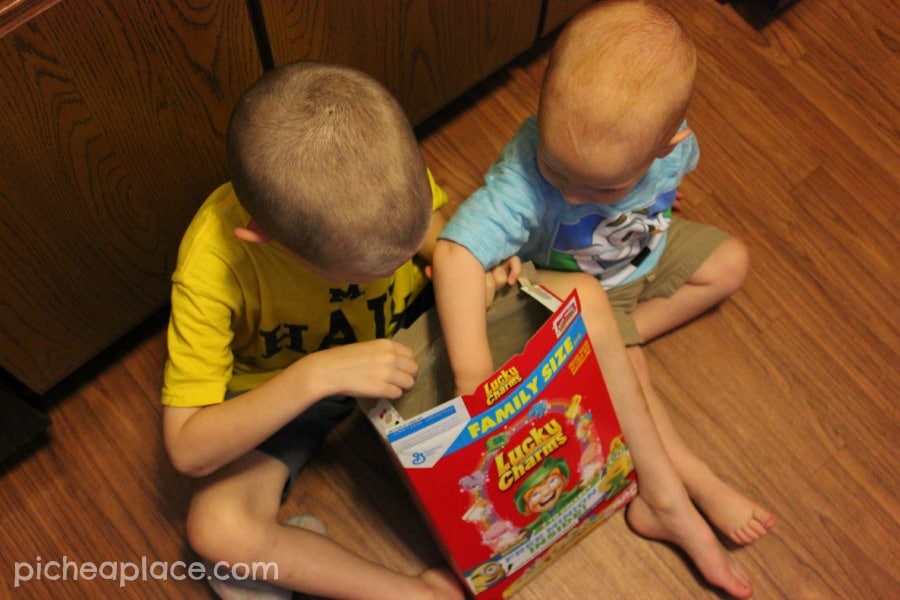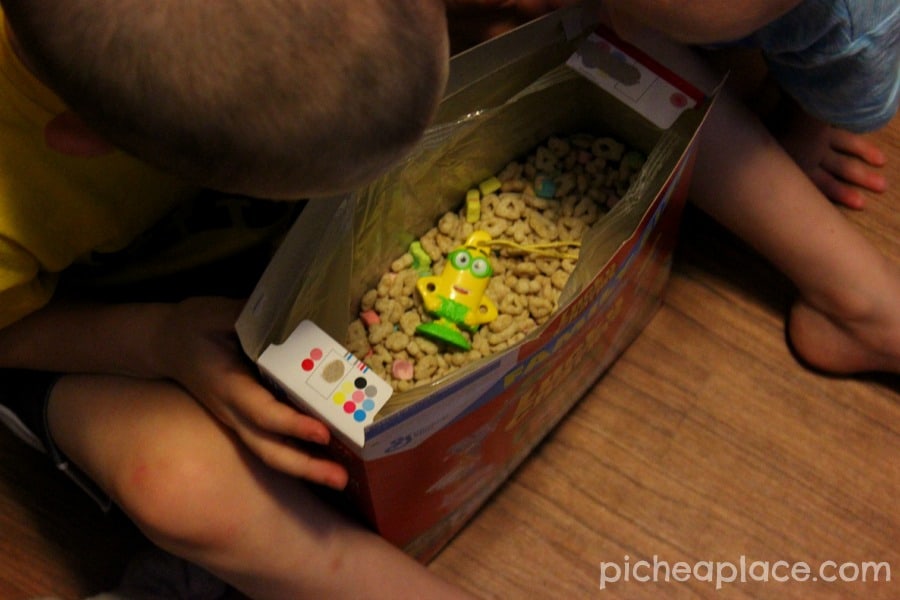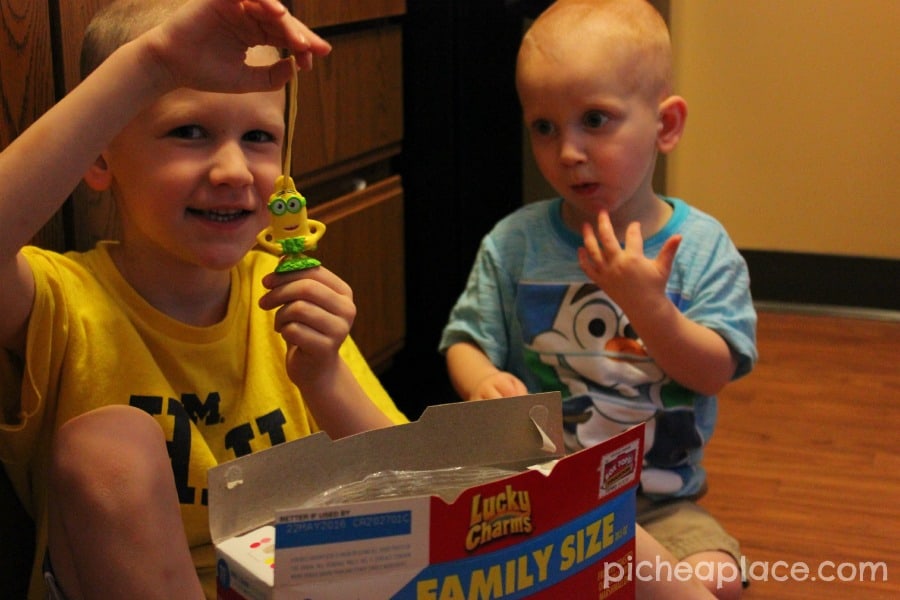 Since finding the 7th Minion in their boxes, the boys have had some great adventures with their new toys – one of them even went for "a swim" in the toilet!