I love using essential oils in my home, but I'm a busy mom who doesn't have the time to make a lot of the DIY essential oil products that I love to use. When I discovered that my friend Becky makes and sells essential oil products, I knew I'd found a great resource that I wanted to share with other busy parents like myself.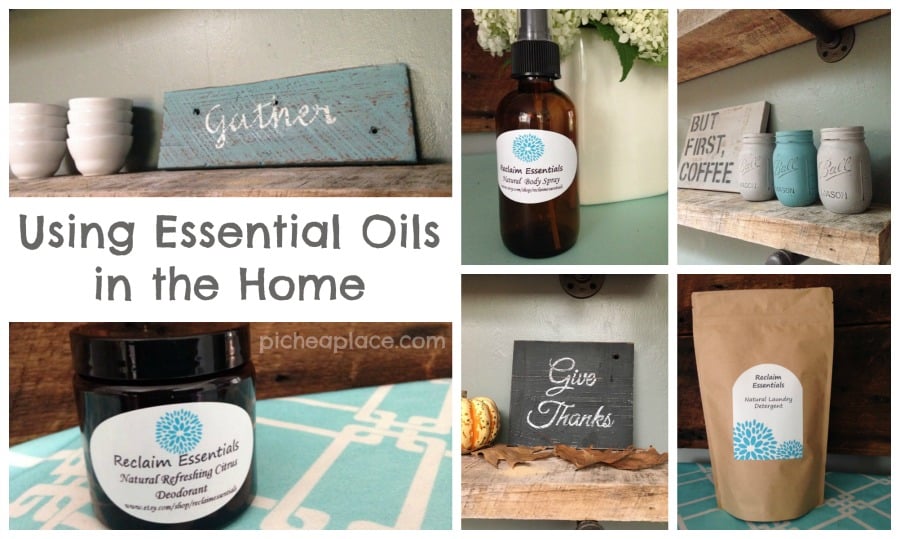 Personal Care Products
One of the first products I bought from Reclaim Essentials was a jar of essential oil deodorant. I had been looking for a more natural option for underarm care, as I was attempting to eliminate products with chemicals from my personal care products. I also bought a lip balm with grapefruit essential oil that was the perfect summer lip protection.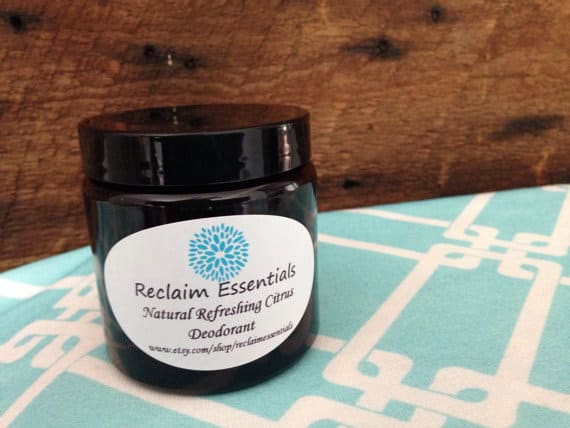 I recently got a jar of Natural Sweet Peppermint Sugar Scrub that I'm looking forward to using to keep my hands soft and smooth this winter.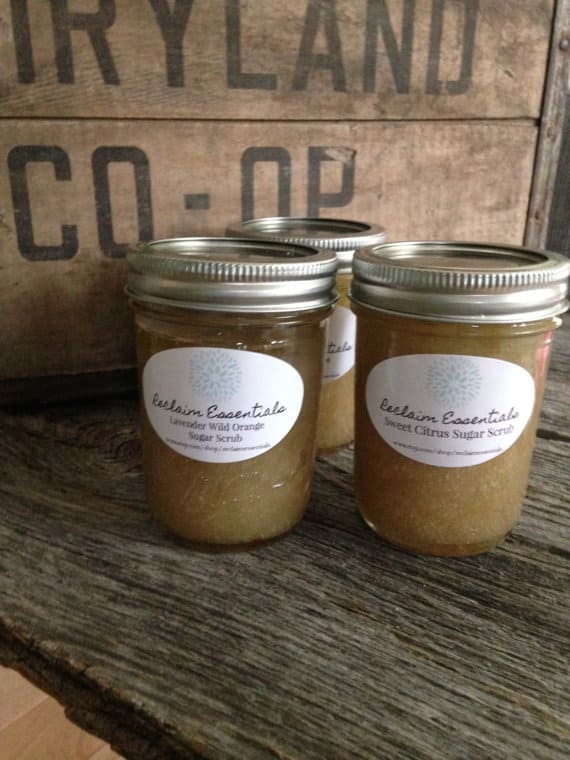 Reclaim Essential has lots of great personal care products – for him, her, and the kids!
Home Products
One of my favorite new essential oil products that I've gotten from Reclaim Essentials is a bottle of Natural Lavender Bergamot Body Spray Mist. But I have a little secret – I actually use it as a "pillow spray" instead of its intended use as a body spray. Lavender essential oil relaxes while bergamot essential oil helps with depression. By spraying this mist on our pillows before bed, we fall asleep with the aroma of both to calm our minds and help us sleep well.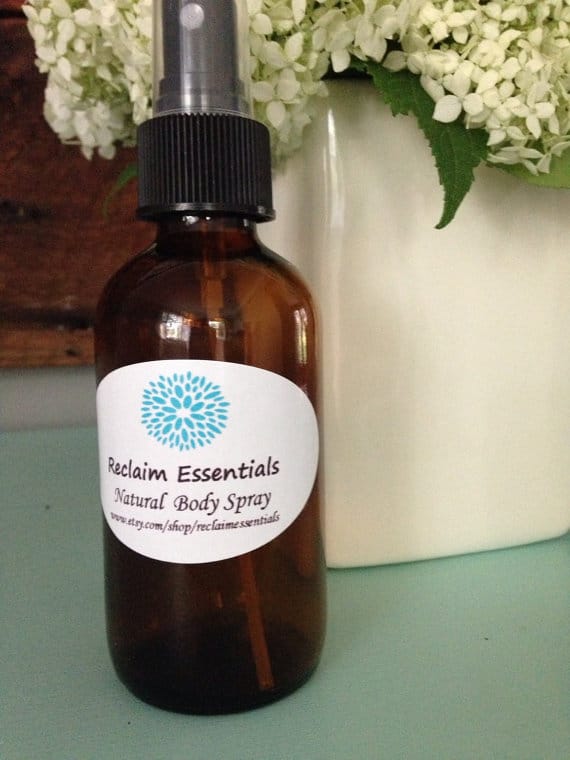 I've made my own laundry detergent before, but it's been a while. I haven't had the time recently to do so, and I was excited to see Reclaim Essentials has laundry detergent made with essential oils. I'm looking forward to washing my laundry without harsh chemicals again!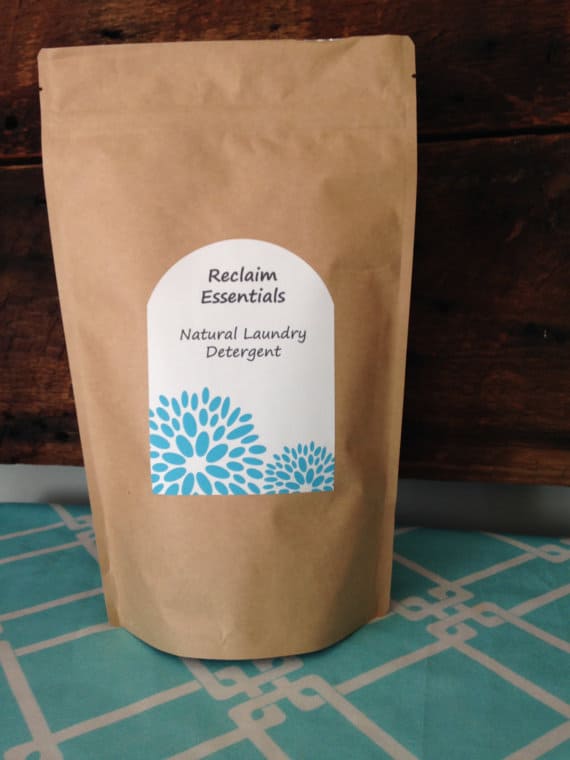 And More…
While essential oil products are a big part of what Reclaim Essentials sells, they aren't the only thing. Becky has recently begun creating beautiful artwork by painting words (quotes, song lyrics, etc.) on reclaimed wood, and I cannot wait to order some of my favorites to hang on my walls and to give as gifts!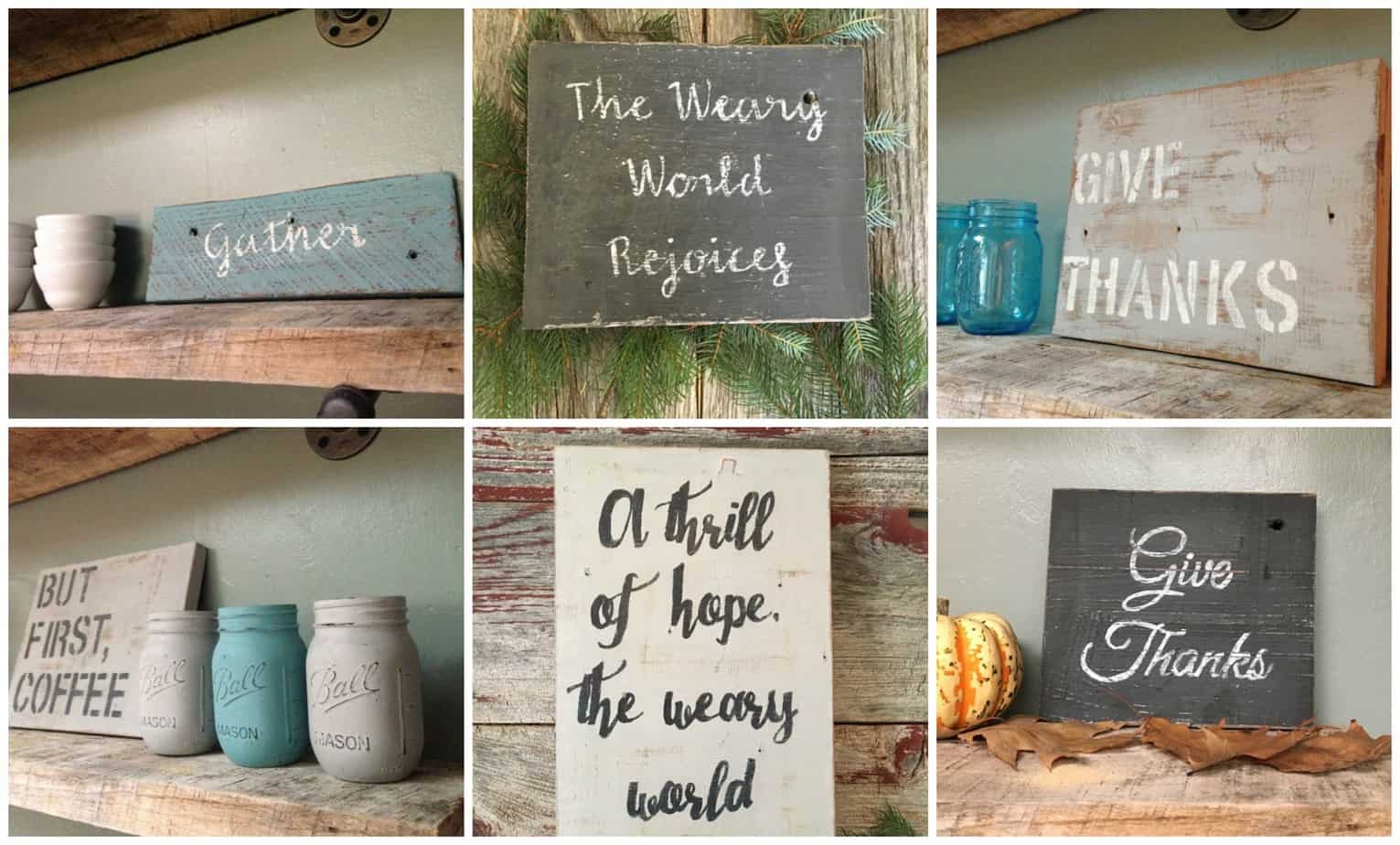 A Giveaway and Coupon Code
I was so excited when Becky reached out to me to see if I would be interested in sharing my love of Reclaim Essentials with a giveaway and coupon code for my readers.
How could I say no? I truly love her products as they allow me to use essential oils in my home without having to invest the time and energy into making them myself. And the opportunity to share them with you? It was a no-brainer for me!
The winner of the giveaway will receive a $25 gift certificate to the Reclaim Essentials store on Etsy. The winner will be chosen at random on or after 10/21/15 from all eligible entries through the Rafflecopter widget below and will be notified via email. The winner will have 48 hours to respond and claim his/her prize.
Can't want to wait to see if you won?
Becky is offering a special coupon code just for Pichea Place readers: save 15% with LIFE15 through 10/31/15!
Visit Reclaim Essentials and place your order TODAY!
---
  A special thank you to Reclaim Essentials for providing me with free product in exchange for this post/promotion. All opinions expressed within this post are my own. I have (and will continue to) spent my own money on products from this store because I truly love the products and enjoy being able to support a fellow mom-prenuer. All shop images used with permission.