We use cloth diapers – most of the time. But this summer when we headed out for a week long vacation with no access to a washing machine, cloth diapering just wasn't going to be the most convenient option. So we decided that we were going to be a disposable diaper family when it came to vacationing with a baby in diapers.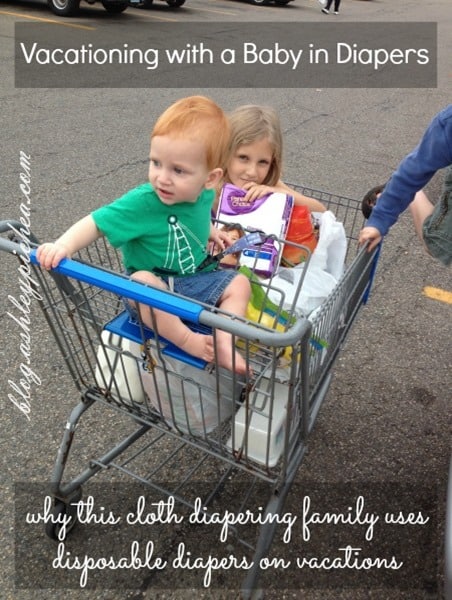 I love my cloth diapers. But when you're going to be living in a hotel room for a week without access to a washing machine, cloth diapering really isn't practical or convenient. So you improvise and buy disposable diapers for vacation.
Buying Disposable Diapers
When the older two kids were babies/toddlers, we didn't use cloth diapers. And after extensive "research" (i.e. four years of hands-on experience), Parent's Choice became my go-to diaper brand.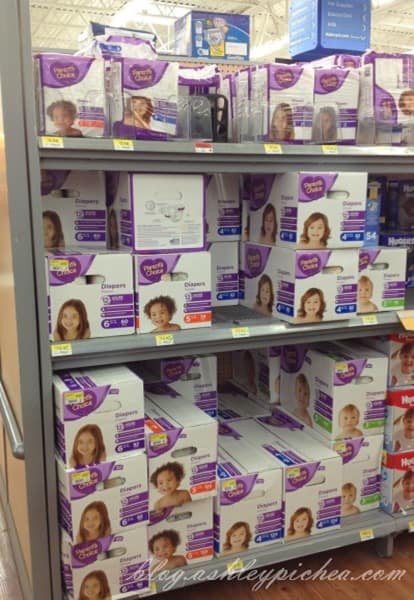 They were super absorbent and didn't leak like some of the other diaper brands I tried did.
They didn't cause my kids to get diaper rash.
They were super affordable, especially if I had a coupon like this one: print a coupon for Parent's Choice diapers.
They were conveniently located near the grocery aisles at our local Walmart store, making it easy to pick up a box or two during my weekly trip to restock the pantry and fridge.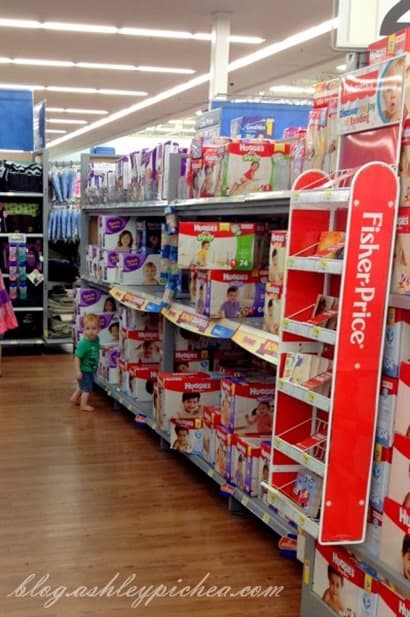 So when it came time to pick up some disposable diapers to take on vacation for Chris, it was a no-brainer about which brand I wanted to buy. And our local Walmart is one of the stores that carries the new and improved Parent's Choice diapers!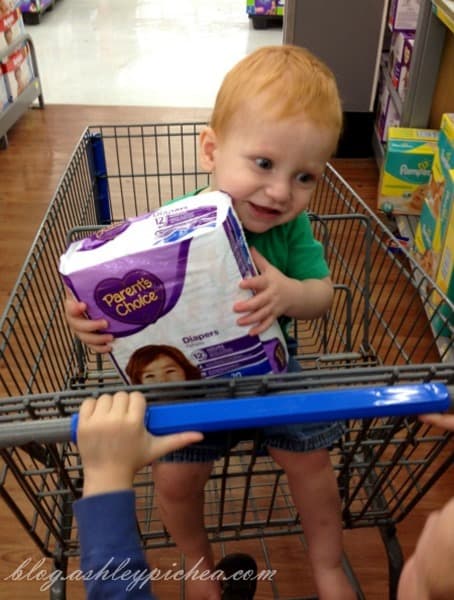 Using Disposable Diapers
The first time I put a disposable diaper on Chris, I felt like I was somehow cheating. He hadn't worn one since he was three days old, and it just felt so strange.
And when he was on his third diaper in less than an hour (someone had a lot in his belly), I found myself kicking and screaming. Thankfully, Parent's Choice is such an affordable option of disposable diapers.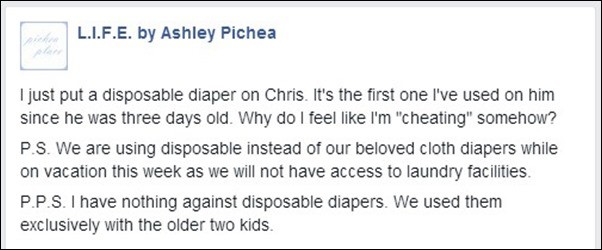 But once we were on the road, it didn't take me long to appreciate the fact that I could throw away the dirty diapers – that I was going to have a week free from my washing machine. I fully embraced the convenience of the disposable baby diapers while we were on vacation… and I made plans to pick up some more before our next weekend getaway.
And now, I keep a stash of Parent's Choice disposable diapers on hand for the days when Daddy's in charge (he's not as big a fan of the cloth diapers), when we need a date night and have teenaged babysitters, and for weekend trips or overnights away from home.
Talk to Me
Do you use cloth or disposable diapers? Do your diapering habits change when you go on vacation? What other tips do you have for vacationing with a baby in diapers?
This sponsored post is part of a #BabyDiaperSavings sponsored #shop with #CollectiveBias.