It's been a busy month, and reading was low on my priority list. But I did manage to read a few books early on in the month…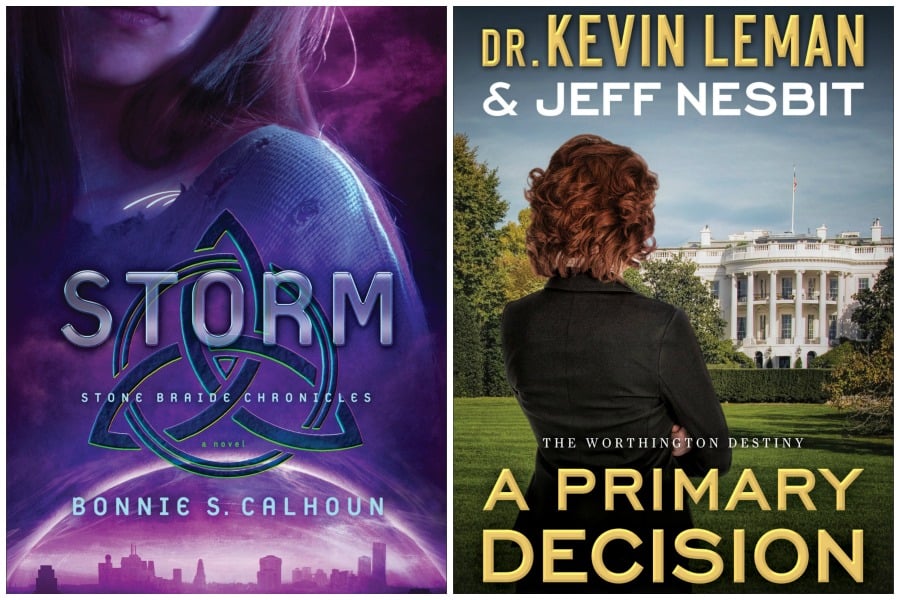 The premise of this book piqued my curiosity, so I requested a review copy. Leading up to the recent presidential election, this book was a timely read. I found it to be interesting in terms of the way it portrayed Washington politics – much of which came out in reality over the course of the last several months.
As far as the story, it was interesting, but I felt it moved at a jumbled pace. Some chapters took place over the course of a few hours while others over the course of a few weeks. Because of this, I often felt pieces of the story were missing. Also, I felt the main characters lacked depth, which made it difficult to connect to the story.
Overall, I'd give the book three stars.
Having read all the prior books in this series, I was curious how the story would end. I found myself having to think hard, though, about some of the prior details as this book only referenced them and didn't expand on how certain characters were connected and/or how past history was relevant to the present time.
Overall, I enjoyed finishing this series, though I felt a bit "jipped" by the speed at which the story was resolved. While I was glad the series didn't drag on, I felt like a lot happened in this book which could have been stretched across two books and allowed for a smoother, less rushed final resolution.
Overall, I'd give the book three stars.
I received free pre-release digital copies of these titles from Revell, a division of Baker Publishing Group, for review purposes.