Is it the place that matters or the people who are there? That's what Shelby Kincaid is about to find out when her dream of owning her grandparents' farm finally comes true. But the purchase of the land isn't without its challenges – is it worth the fight to keep the property? Will she discover that her memories are enough or is this truly Where She Belongs?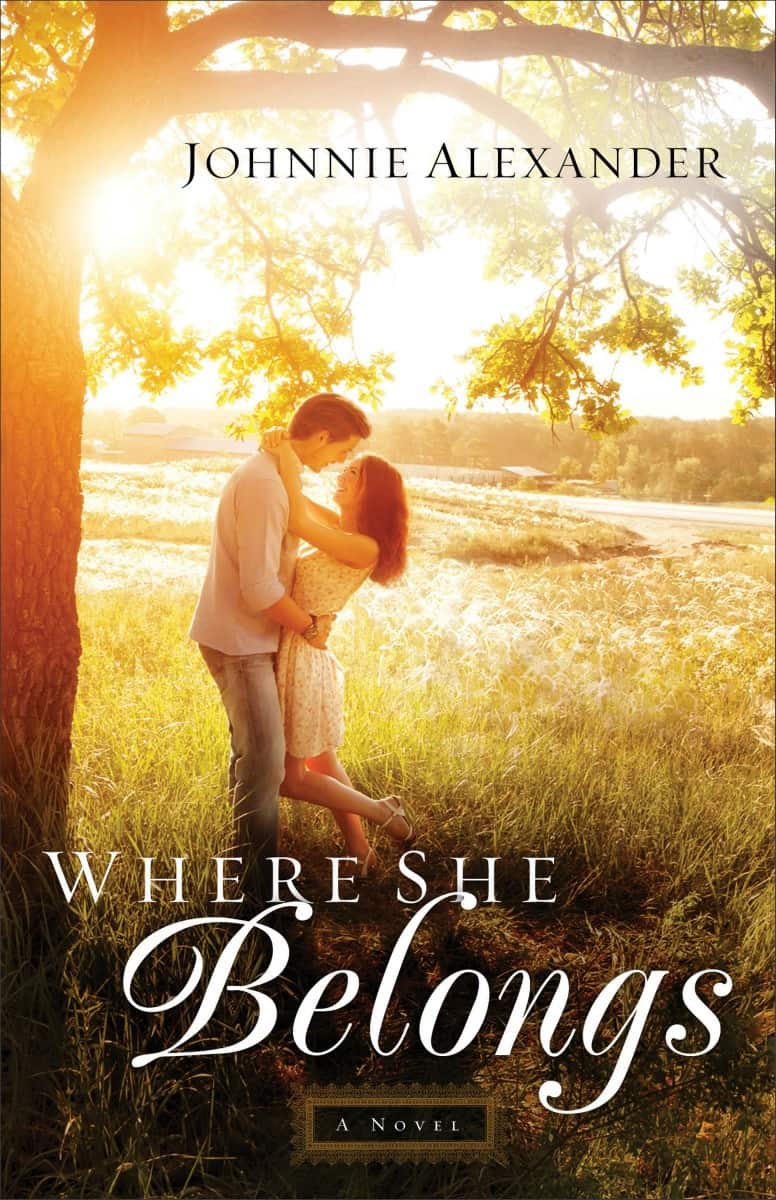 From the Publisher
Can love redeem a broken past?
Shelby Kincaid is ready to move forward after the death of her husband left her devastated. With high hopes for the future, she longs to purchase her family's homestead, Misty Willow, so she can raise her young daughters in the only place she ever truly belonged. She plans to transform the abandoned house into the perfect home of her memories. But she has her work cut out for her.
AJ Sullivan never wanted Shelby's family homestead in the first place. His grandfather left it to him as punishment for not following his wishes, and he's let it fall into ruin. AJ's more than happy to unload it to this spitfire of a woman. But even after angry exchanges over the state of the house, he can't get her off his mind.
With writing that evokes a strong sense of place and family history, Johnnie Alexander deftly explores the ties that bind us to home–and the irresistible forces that draw us to each other.
My Thoughts
I'd never heard of Johnnie Alexander prior to picking up Where She Belongs, but I'm so glad I took a chance and tried this new-to-me author. This was a book that I thoroughly enjoyed reading – it was hard to put down! I found myself sucked into the story from page one, and although the ending wasn't a "surprise," the twists and turns of the plot along the way kept me guessing as to how things would work out in the end.
The characters were well-developed and relatable, making it easy for me to lose myself in their stories and lives. I found myself cheering along, groaning when 'mistakes' were made or life took unexpected turns, and pulling for things to work out for them in the end. I enjoyed 'getting to know' the characters and feeling as if they were truly friends of mine.
I'm so glad this is the first in the Misty Willow series by Johnnie Alexander as I really enjoyed Where She Belongs and am looking forward to her future titles.
Disclosure: I received access to a prerelease electronic copy of Where She Belongs thanks to Revell, a division of Baker Publishing Group, in order to share my honest thoughts about this book. You can purchase your copy on Amazon or from your favorite bookseller.
Other Christian Fiction titles you might enjoy:
---