My husband came home last night to find me at the end of my "mommy rope." I had been fighting against my kids all afternoon, and I was done.
Unfortunately, we had a commitment to be somewhere within a few minutes of my husband coming home, so I was trying to get the kids out the door instead of sending them to bed like I would have rather done.
My husband suggested that maybe we shouldn't go. And then he said something that hit me like a brick, and I'm still considering it this morning.
"I'm just tired of the yelling. I can't take the switch back and forth."
You see, I was yelling at the kids, but trying to have a pleasant tone when talking with him. My tone of voice (and volume) were being turned on and off as if my 2.5 year old was flipping a light switch back and forth, over and over.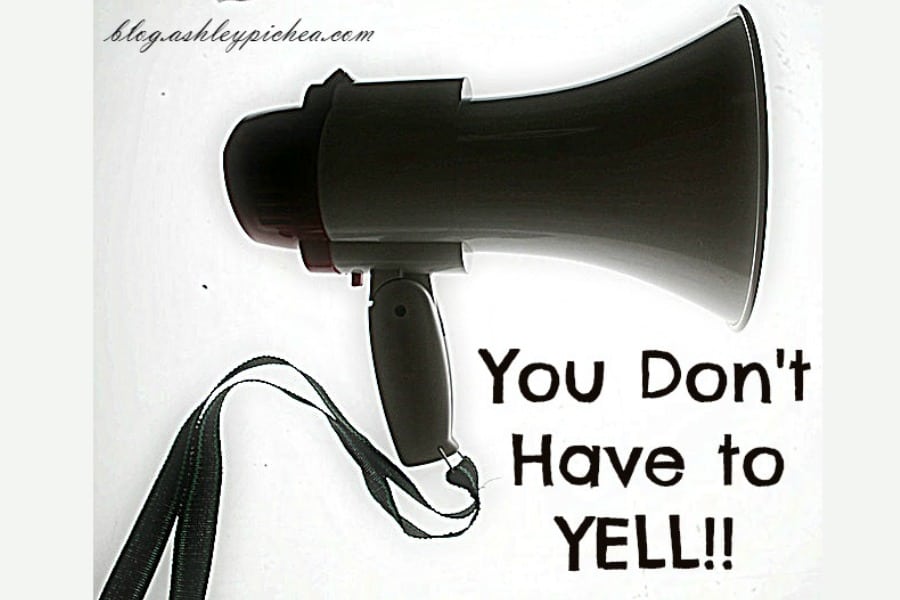 Wow.
And, to make matters "worse," the kids weren't responding any better to me when I was yelling. It was still going "in one ear and out the other."
Can I actually get my kids to obey without having to yell? Will they listen to me if I don't yell at them?
Since we really needed to be on our way, I decided that I would stop yelling. Right then and there, I switched from yelling to simply stating what I wanted the kids to do.
And would you believe, they started listening? No, they didn't turn into perfect little angels (I mean, they are sinners, too), but when they realized that Mommy wasn't yelling anymore, they actually started to hear the words I was saying again.
It's kind of funny in a way. I've been trying to teach my daughter that yelling at our dog doesn't make him obey better, but that firm commands are necessary to get his attention.
What if I took my own advice? What if I stopped yelling at my kids and switched to giving firm commands?
As I consider this, I find myself reflecting on God's method(s) of "parenting" me.
Does God yell? Is He constantly angry with me when I act out in rebellion against His will? Or does He gently and firmly guide me, calling me out of love rather than wrath?
How do you avoid yelling??
This post was originally published on 04/18/11.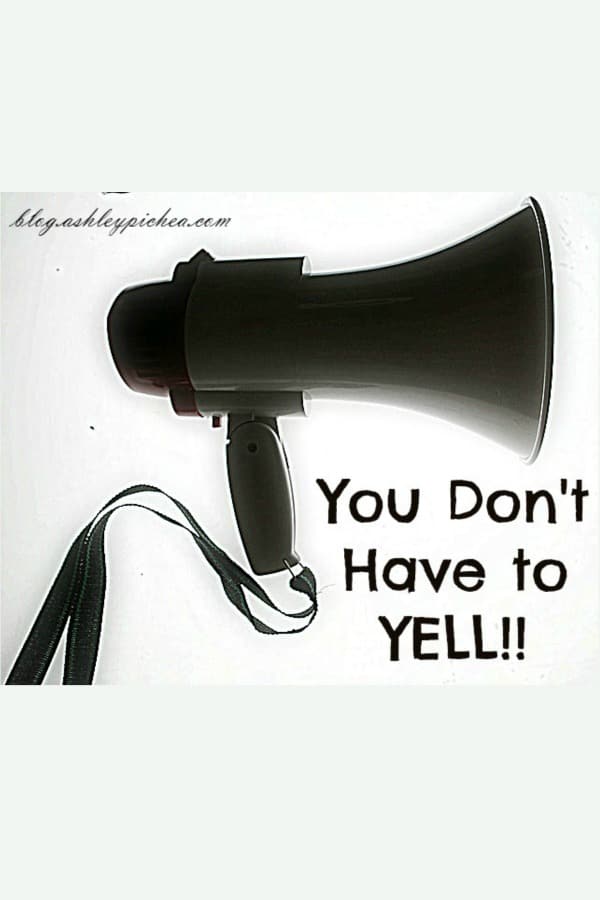 original photo credit: http://www.flickr.com/photos/altemark/337248947/