Are you tired of giving the same old commercialized brand name gifts to friends and family? Are you looking for something unique and personalized to give this year? On a budget and trying to be creative? I often struggle with this – how to buy a gift for the person who has everything without breaking the bank. Here are five great places to find unique yet budget-friendly Christmas gifts to help you get started on your quest!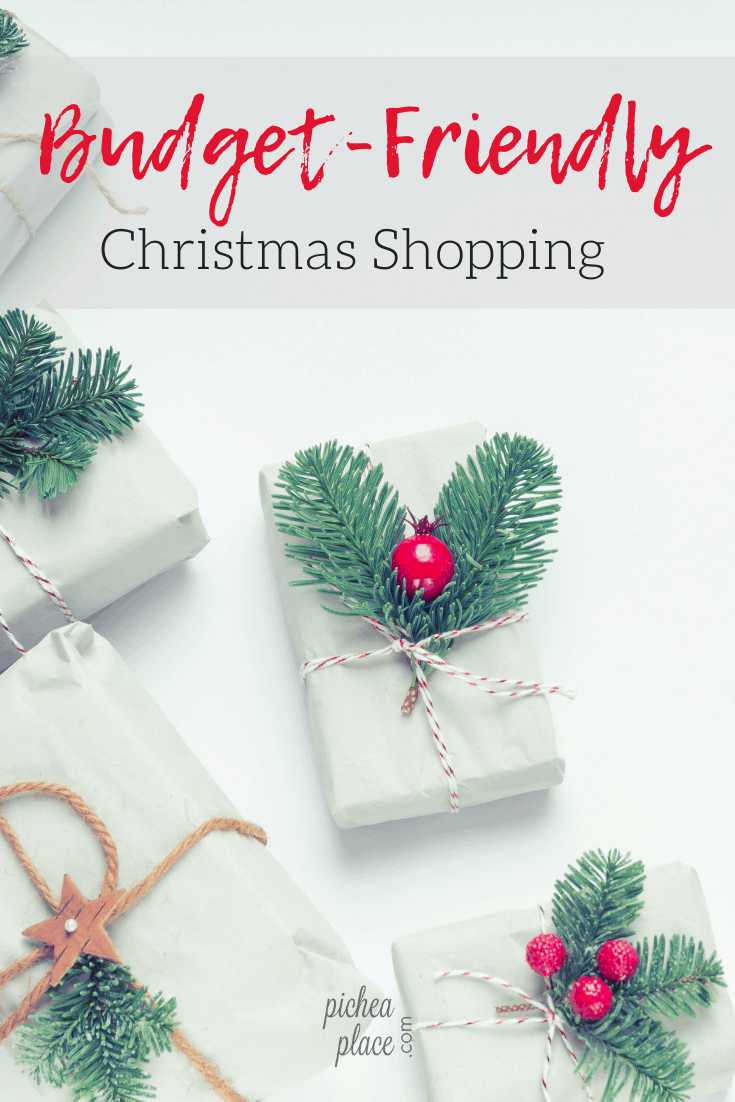 Etsy.com
Etsy is a website that sells vintage items along with handmade items. There are some real artisans here. You can find everything from home goods to beautiful pieces of art and jewelry on Etsy.
One of my favorite Etsy shops is Reclaim Essentials. I recently highlighted their shop, and I'm so excited about the new products they are adding daily – so many unique gifts at a very affordable price!
Etsy works much like eBay in that each seller has their own store. Etsy accepts payments via PayPal, which makes paying for your purchases quick and easy. And you can contact the artist or seller to ask questions. One of the wonderful things about Etsy, besides the variety of products you can purchase, is the unique nature of the products available. Many items are one of a kind items that you just cannot get anywhere else.
Foodzie.com
If you love food or the person you're buying for is a real foodie, consider visiting Foodzie. Much like Etsy, Foodzie is a website set up to help chefs, bakers, and food artists from around the world sell their wares.
You may want to try the food before you give it as a gift to make sure it's what you're looking for. You can also read reviews posted about the sellers to help minimize risk. Like Etsy you can pay via PayPal.
You can buy anything from kicking hot salsa to amazing cookies and baked goods. Candies, cheese, meats, and just about everything under the sun is available at Foodzie. It's a great place to try new food and to buy unique gifts at a low cost. One unique idea would be to create an entire gift basket with items you find on Foodzie!
eBay.com
If your recipient loves vintage, consider shopping on eBay for their holiday gift. Many of eBay's items are auctions; however, there are also some great "buy it now" offers. Antiques, vintage jewelry, and even photographs and movie posters can be found online at eBay. It's a fun place to do your holiday shopping.
Have you ever found the perfect Christmas gift on eBay? What was it?
Charities
Every year more and more charities are promoting themselves as a gift giving option. You can donate in your recipient's name to anything from the Red Cross to buying a cow in Africa to feed a family. You can help children learn, deliver water to families in drought-ridden areas or help the homeless. It's a kind and rewarding gift.
We absolutely love to use this option for giving unique gifts as a family. Whether we're honoring our grandparents' legacy by buying a cow in their name through Samaritan's Purse or helping to send shoeboxes full of presents and daily essentials to kids in another country, giving to others through giving to our favorite charities is one of our favorite ways to give gifts at Christmas!
Local Specialty Shops
Finally, don't forget to wander the downtown shopping district in your own city. Local small gift shops are jam-packed with unique gift ideas, and it's just plain fun to support local small business owners.
Check out the local farmers' market or candy shops for a special "consumable" gift for co-workers or gift exchanges with friends!
There's no end to the unique gifts you can give to your friends and family.
Try out one of these great ideas today and get started on what may be the best holiday yet!