If you're like me, you probably either a) have a stash of birthday cards somewhere that you forgot about and/or b) frequently forget to send a birthday card because you forget to buy them in a timely fashion. I decided it was time to take action and create a card organizing system (with a little help from my friends at #CollectiveBias) that would help me remember to #SendSmiles to all our friends and family who have birthdays this summer!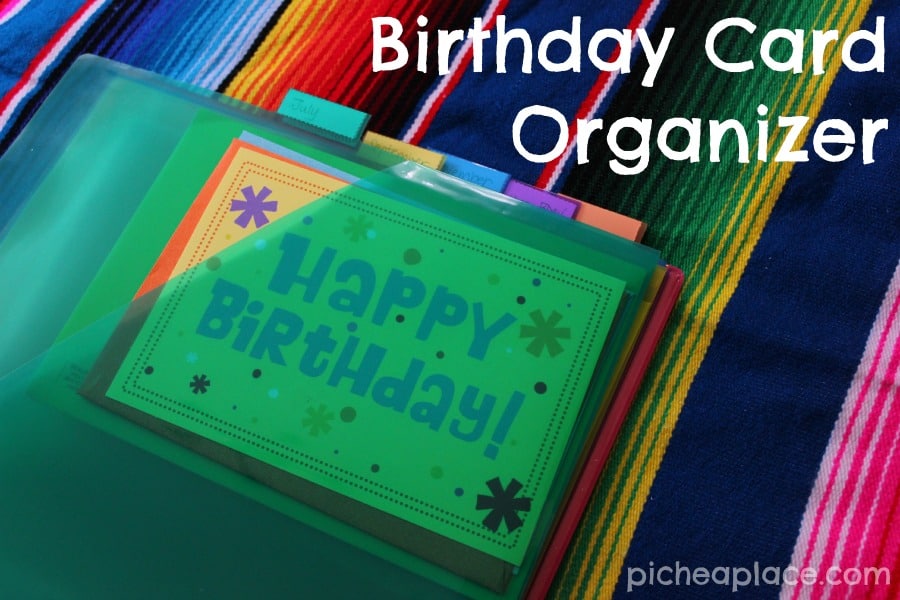 A couple of weeks ago, the kids and I made a stop at Walmart to pick up some ingredients for a kids in the kitchen blog post (Frozen Fruit Pops recipe) that we were working on, and I saw a sign for the Hallmark Value Cards when we walked in the door. Since we have several summer birthdays in our extended family, I decided it'd be a perfect time to stock up on birthday cards, and we made a detour to the greeting card section.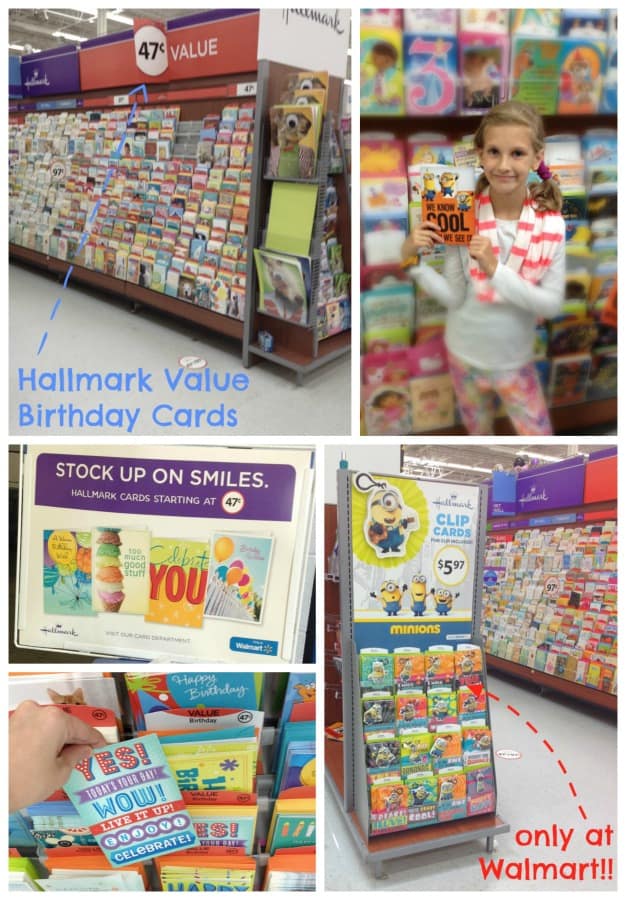 While I was busy stocking up on 47 cent birthday cards (because, hello awesome cards at an amazing price!), the kids were busy browsing the Minions kids' birthday card display on the end of the aisle.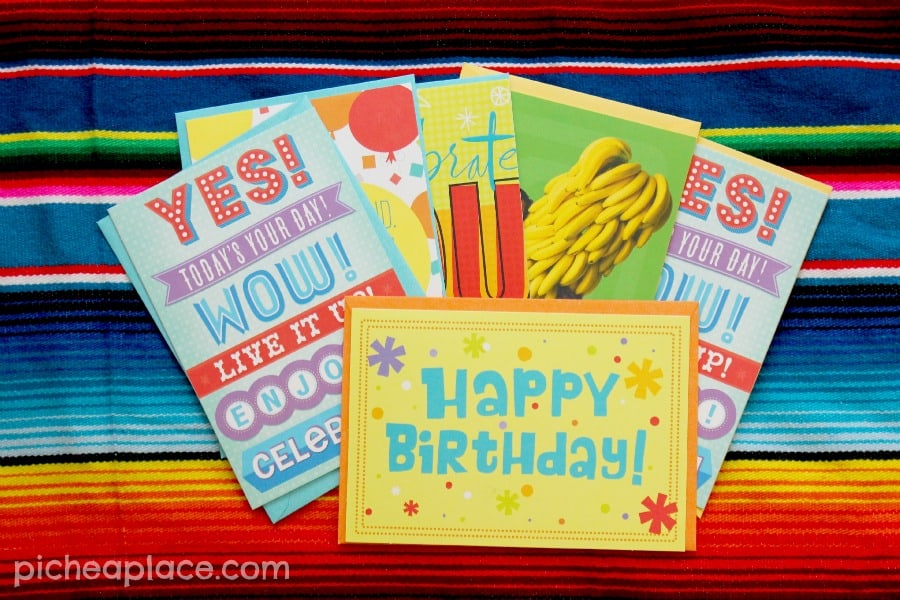 They chose a couple of Minions birthday cards (only available at Walmart!!) – one of which I'm going to be saving for David's birthday at the end of the summer!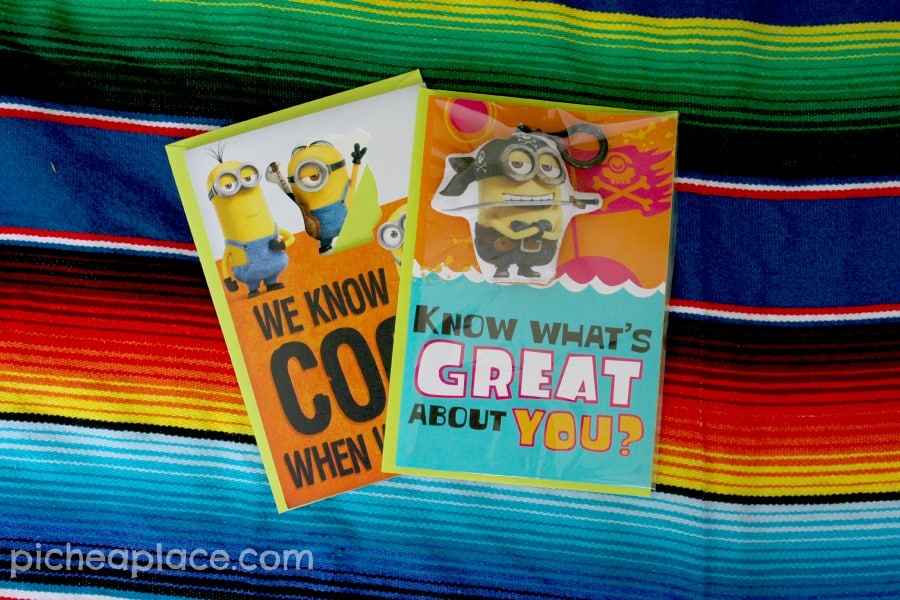 How to Create a Birthday Card Organizer
Stocking up on birthday cards for the next several months made me realize I needed to create a system for storing the cards in order to not only remember that a) I need to buy a card, b) I already have a card, but c) I need to send said card.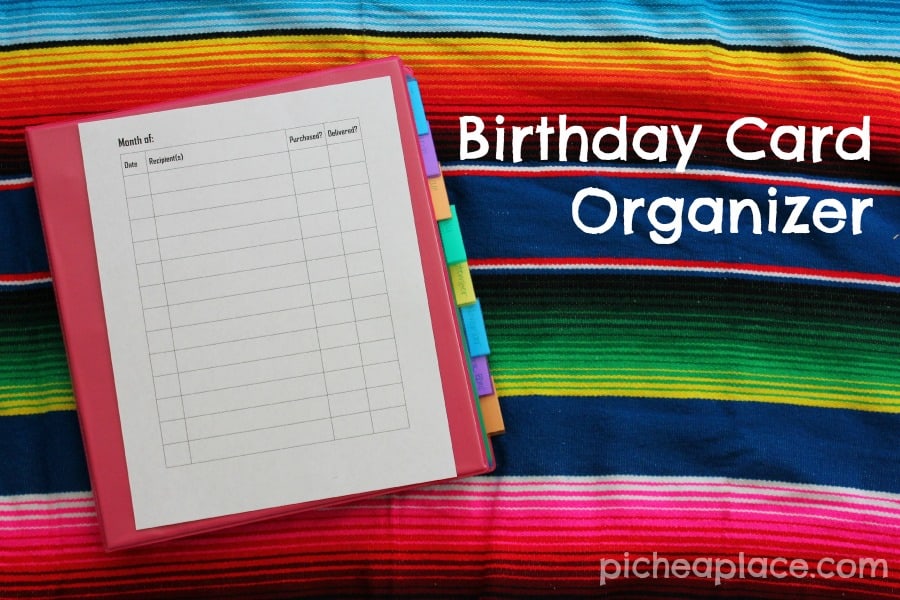 I went a few aisles over to the office supplies and picked up a few supplies to create a card organizer.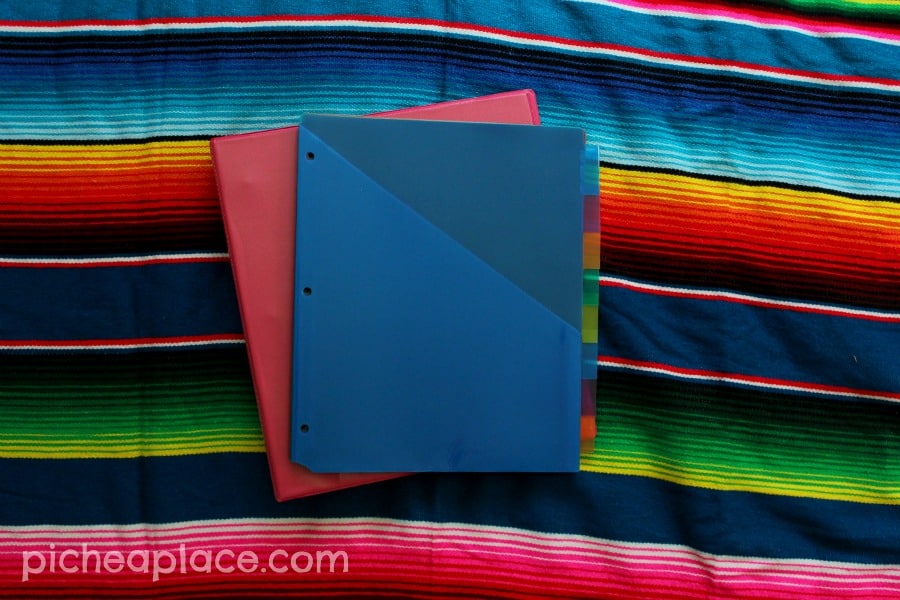 While the value birthday cards would have fit comfortably in a smaller binder, the Minions cards were a bit bigger, so I decided to go with an 1″ durable Avery binder for storing the cards. Then I picked up a pack of Avery plastic dividers with pockets.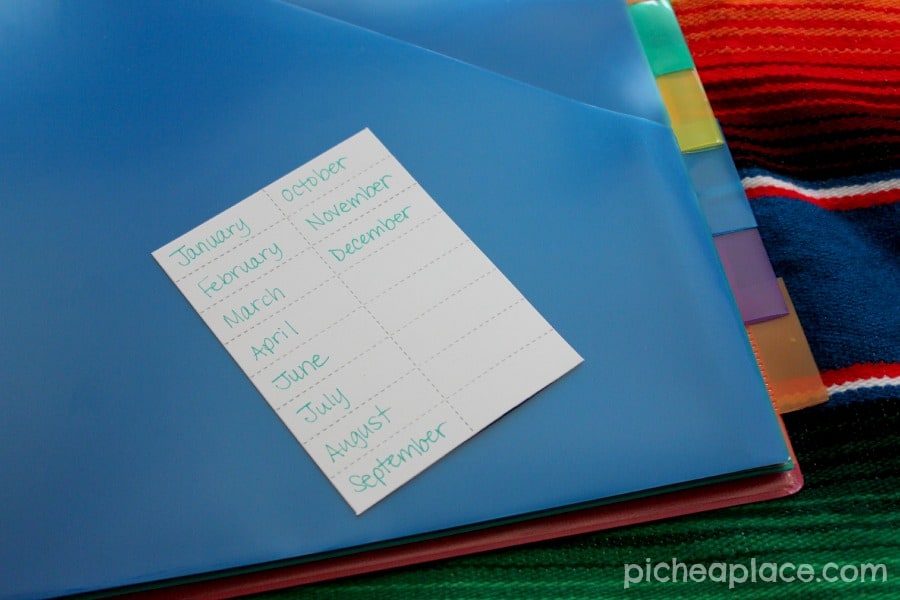 There were 8 double-sided dividers in the pack, so I assigned one month per side, using the last of the dividers to store any "extra" cards I've picked up but haven't assigned to a recipient.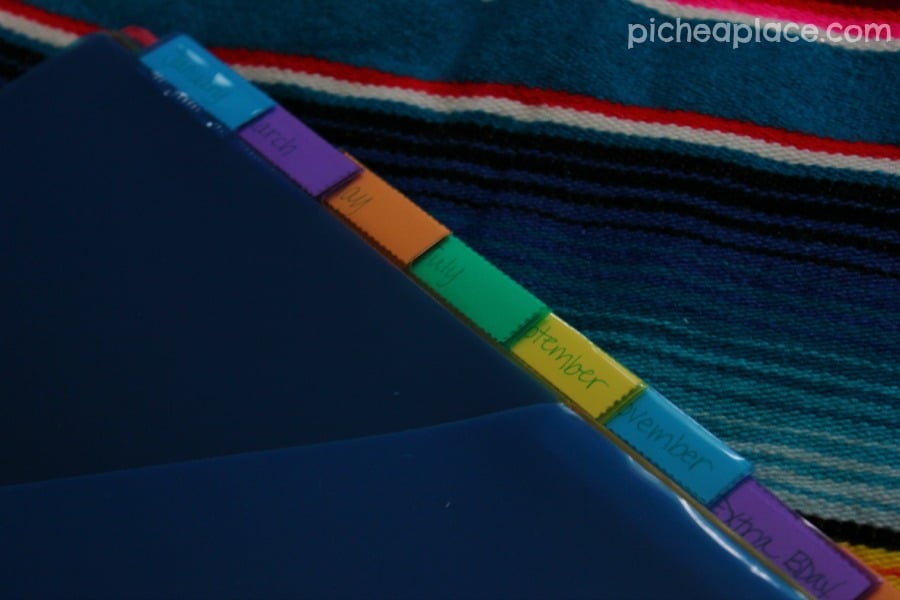 I slid the cards that had designated recipients into the corresponding month pockets on the dividers.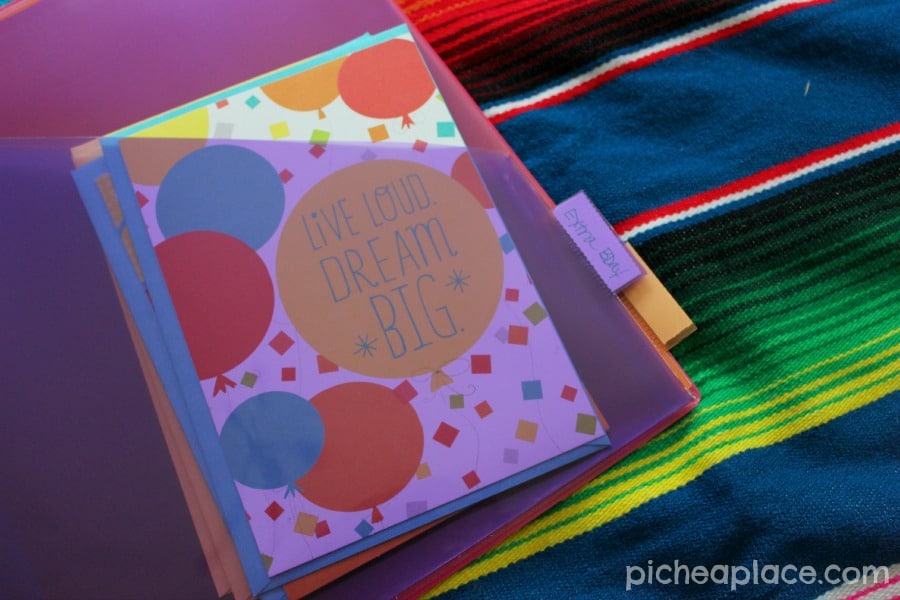 Once I had my card organizing system set up, I jumped on the computer to create a four-column spreadsheet that would allow me to take inventory of what I had and what I needed to get at-a-glance.
Grab your free copy of this printable: download PDF or (editable) DOC

Once I had my spreadsheet complete, I printed copies out and started filling them in for the summer birthdays. I put the spreadsheet in the front of the pocket for each month, and my card organizing system was complete!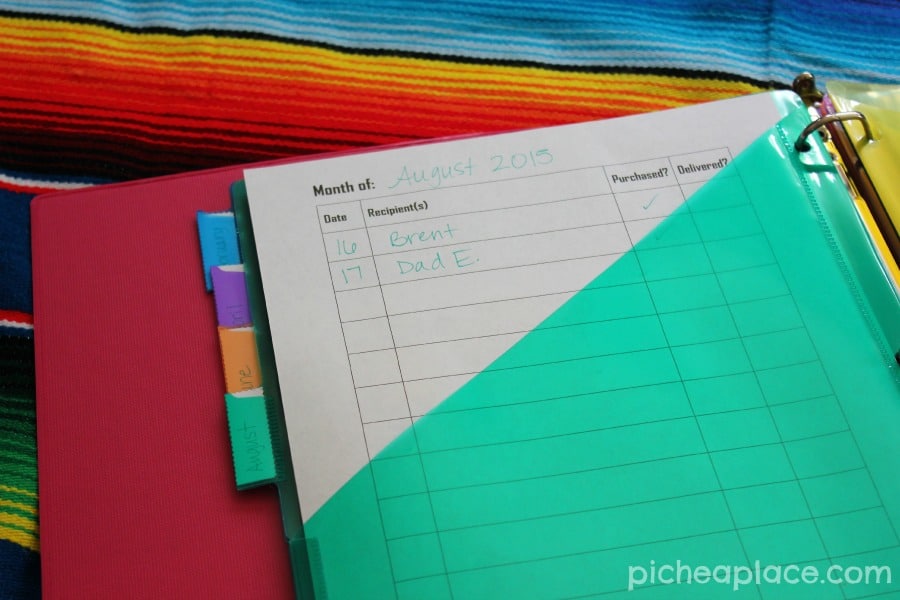 Now that I have a system to keep my birthday card organized, I might actually manage to #SendSmiles to our friends and family before their birthdays have passed!
---