Do you have days when breakfast just isn't going to happen? Days when you need the long-lasting energy a protein-packed meal would provide but no time to sit and eat before you have to be out the door? That's me at least twice a week. When I was recently invited to participate in a #LoveV8Protein "shoppertunity" from #CollectiveBias, I was super excited to find a solution to this dilemma – a protein-packed breakfast on-the-go!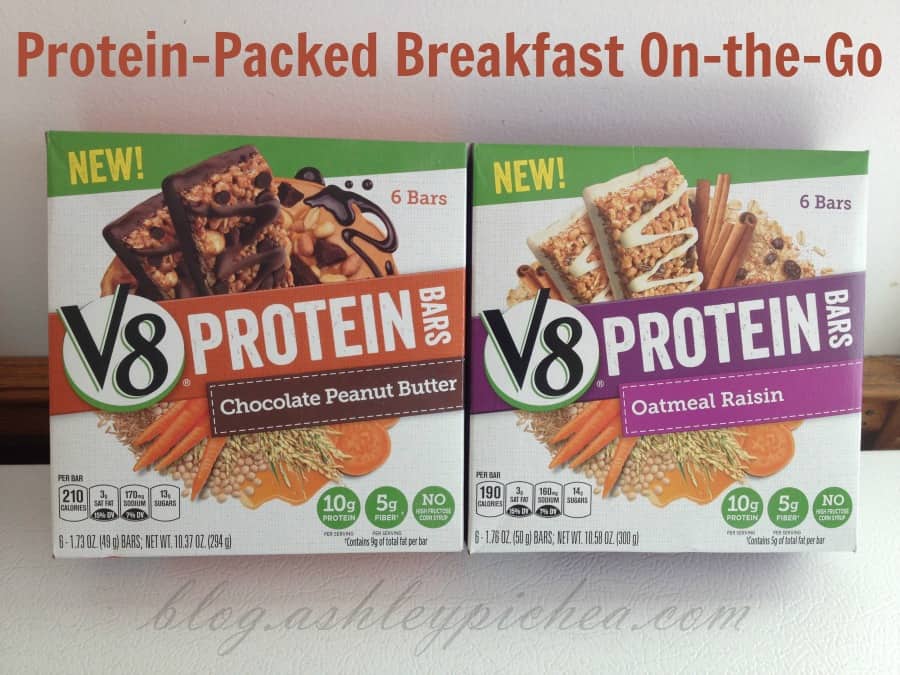 Pretty much every Sunday and Tuesday are days I have to be out the door early with a full day of activity ahead. I generally have time to grab a travel mug of coffee on my way out the door, but the caffeine only carries me so far, and by late-morning, I'm starting to drag.
I know if I start my day with a protein-packed breakfast, I will have energy and stamina to carry me throughout the day. But I'm the kind of person who likes to stay in bed until the last.possible.minute. And then I "run" at full speed to make it out the door on time. There's just not time in my morning routine to stop and make eggs or eat a bowl of oatmeal.
So, when I was invited to try out the new V8 Protein Bars and Shakes, I jumped at the opportunity. I knew these protein-packed bars and shakes would be the perfect answer to my dilemma – packed with protein (12 grams!) and fiber (3 grams!), V8 Protein Bars and Shakes are the easy-to-grab-on-the-go solution to my need for long-lasting energy on my busiest days.
V8 Protein Bars
I'm a HUGE fan of pretty much anything with chocolate and peanut butter in it, so the Chocolate Peanut Butter V8 Protein Bars were my first choice when I saw them on the shelf at Walmart.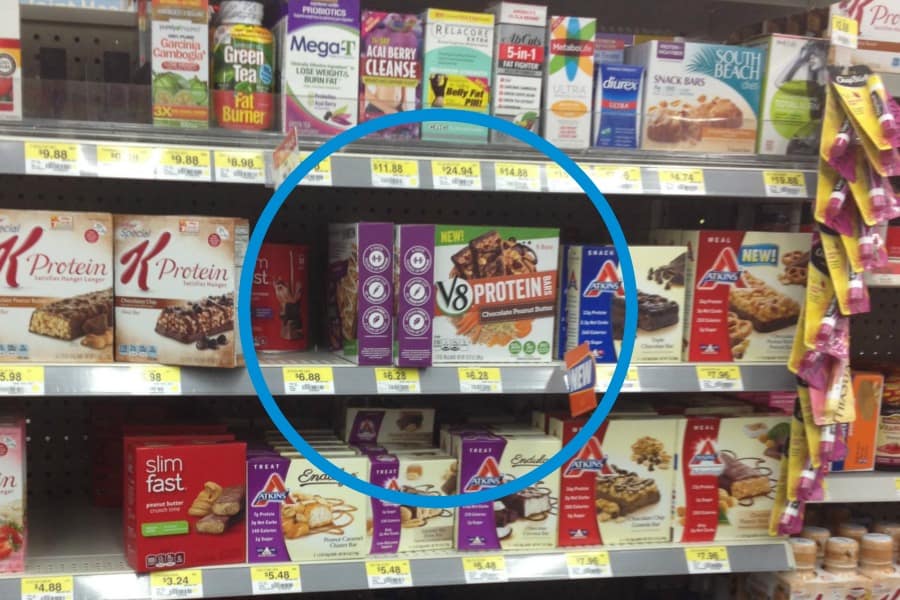 Knowing that they are packed with soy protein, brown rice syrup, carrots, and sweet potatoes encourages me that I'm making a healthy choice when I grab a bar for a grab-and-go breakfast. They're the perfect balance to my mug of coffee as I'm running out the door full speed ahead!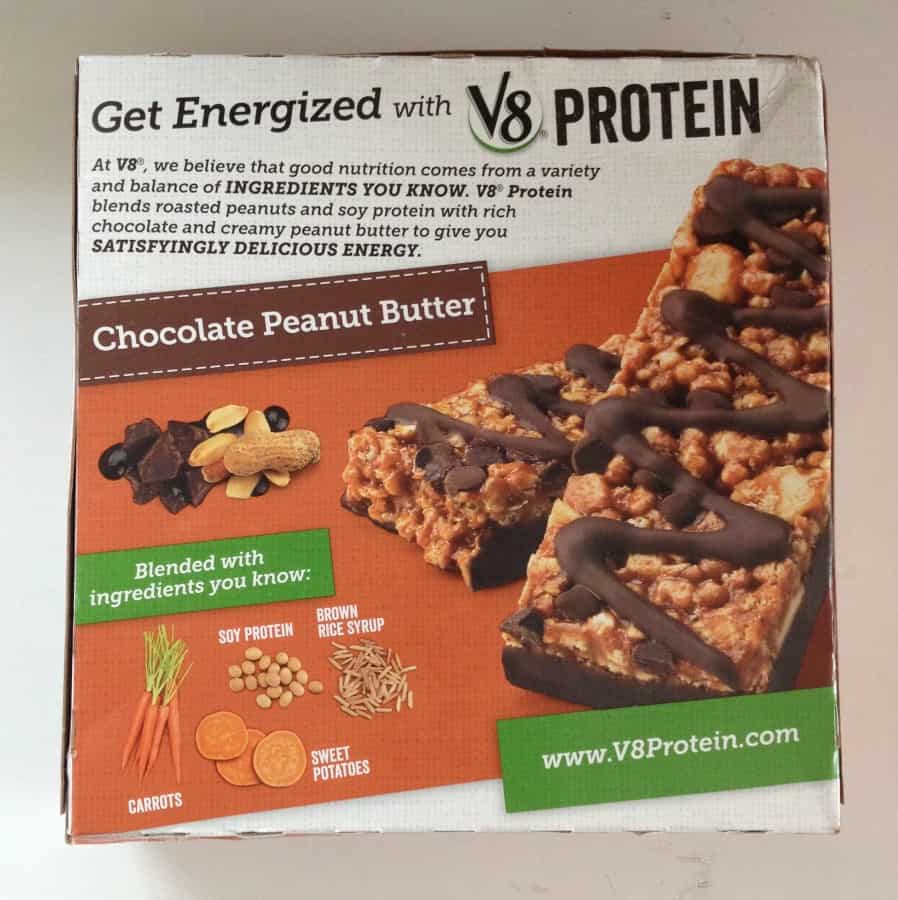 I can buy a box of V8 Protein Bars in the health & beauty aisle while I'm shopping at Walmart for $6.28 – that's around $1 per bar. It's convenient and affordable, especially since a box will last me 2-3 weeks since I only need to grab-and-go twice a week most weeks.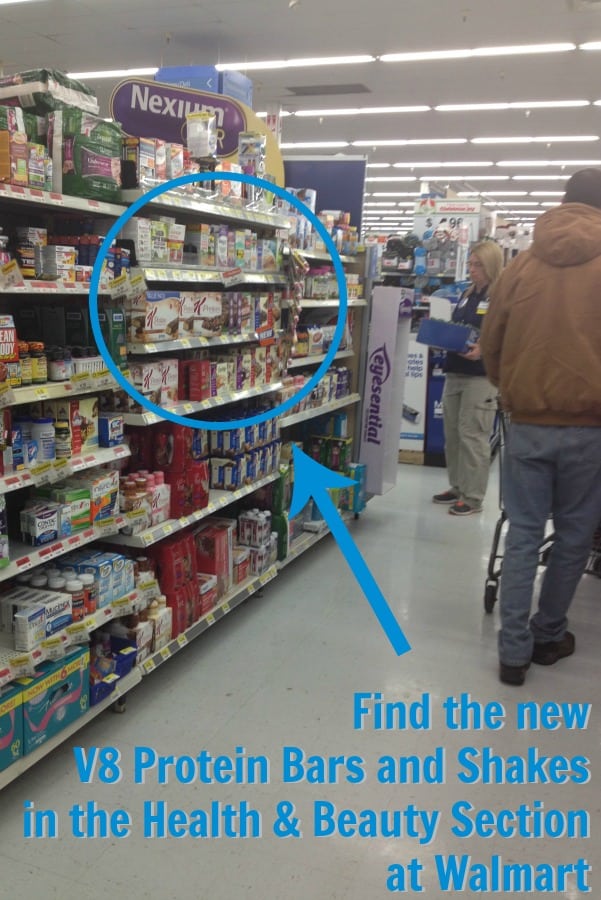 As you can see in this video, grabbing a V8 Protein Bar fits into my "out the door in a hurry" routine seamlessly:
Now I have a healthy option for staying fueled up on my busiest days – a protein-packed grab-and-go breakfast with V8 Protein Bars and Shakes!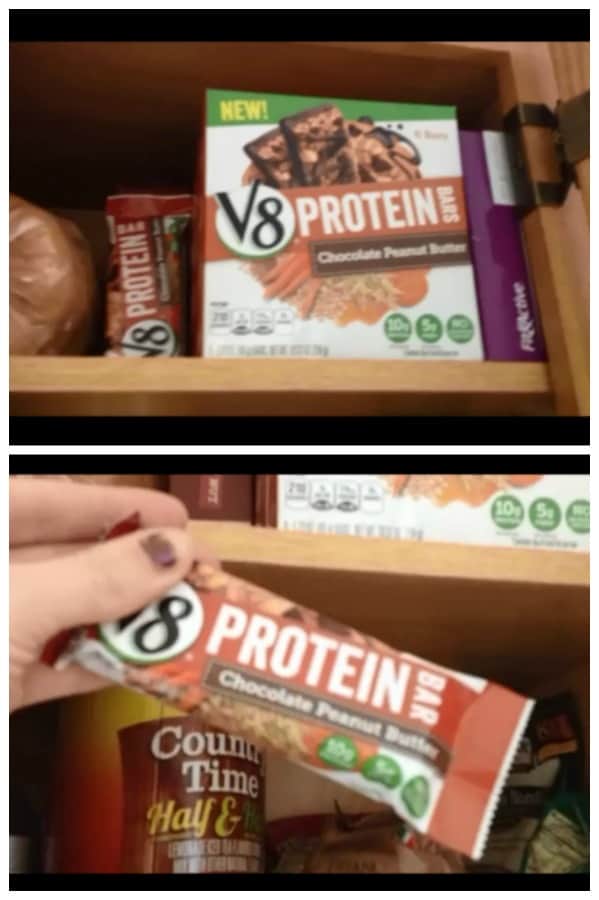 —
Learn more about V8 Protein Bars and Shakes and connect with them on Facebook and Twitter.
—
This sponsored post is part of the #LoveV8Protein sponsored #shop with #CollectiveBias.