Do you have about 5 minutes a day to spend praying for your spouse? Did you know that doing so each day over the course of 31 days can improve your marriage?!?
Join me in spending five minutes each day praying for our spouses in the
31 Days to Pray for Your Spouse Challenge

.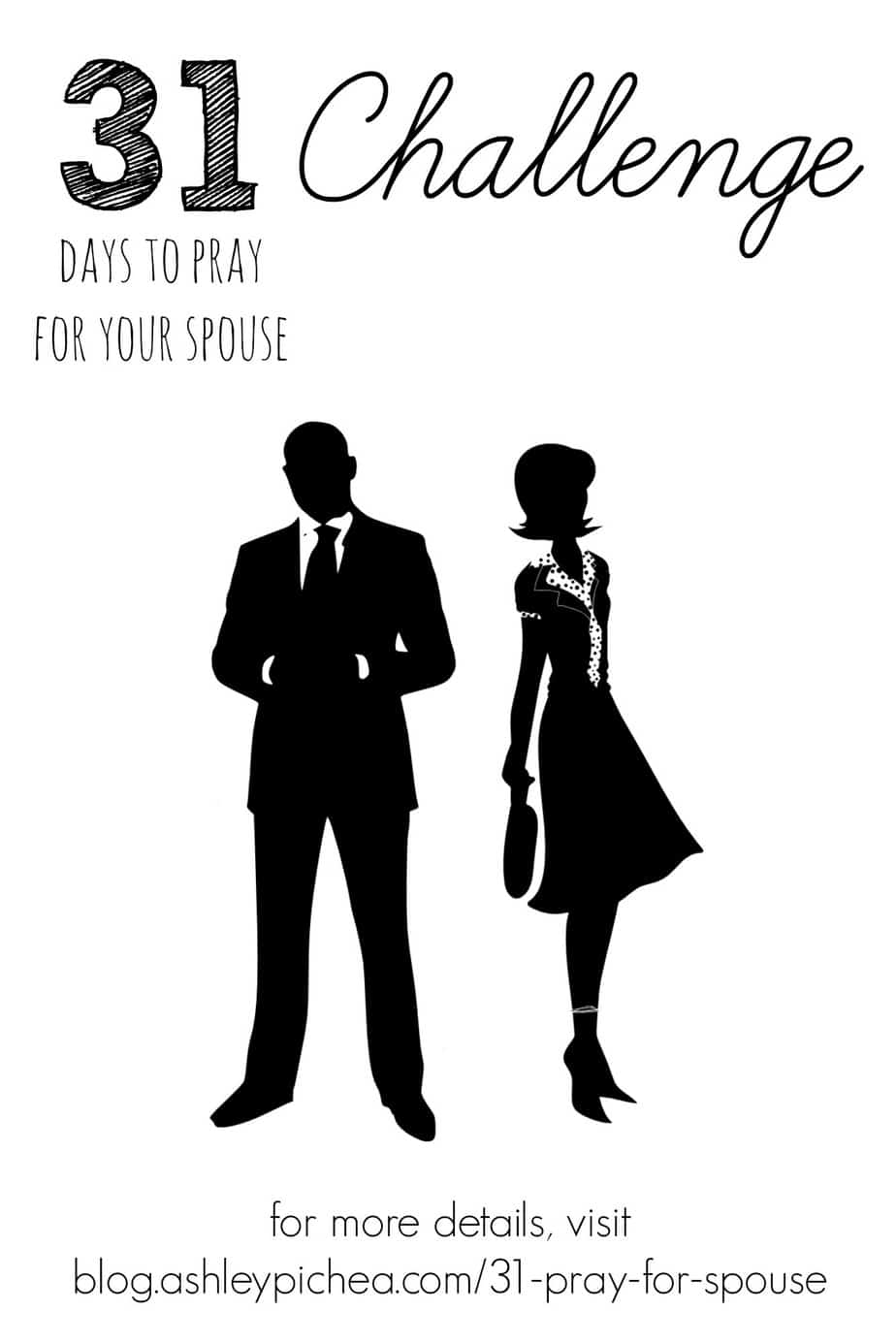 Why?
Because I know the power that prayer can have, and I've seen it change my marriage in ways I never thought possible. When God is in the equation, all things are possible!
How?
Sign Up for the Challenge

: When you sign up for the Challenge (only $7.99!!), you will get a copy of my ebook, 31 Days to Build a Better Spouse, and an invitation to subscribe to a daily email reminder and prayer prompt.

Daily Check-In

: If you're on Facebook, there will be a link in each days' email that you can click to access the "check in" post – leave a comment or just "like" the post to let us know you've prayed that day.(Not on Facebook? Feel free to hit "reply" to the daily email and let me know you've prayed that day!)
Are you in?

P.S. If you're joining the challenge, be prepared to find yourself changing as a result of your prayers for your spouse. I've found that when I pray and truly seek God's will, my heart becomes closer aligned with His, and it changes me!
—
Invite your friends to join you in this challenge – use any of the sharing buttons below to spread the word!