Another busy month has come and gone. I feel like I read a lot this month, but the reality is that I didn't get through as many books as I would have liked. I just read a couple of really long books!
My goal of reading 75 books this year could still be a reality, if I can keep up my current pace. But with the addition of a new baby to our household (sometime in the next five weeks) and the craziness of the back-to-school season, I'll be lucky to find any time to read starting in September.
Here are the books I did manage to read/finish this past month, including my thoughts on each…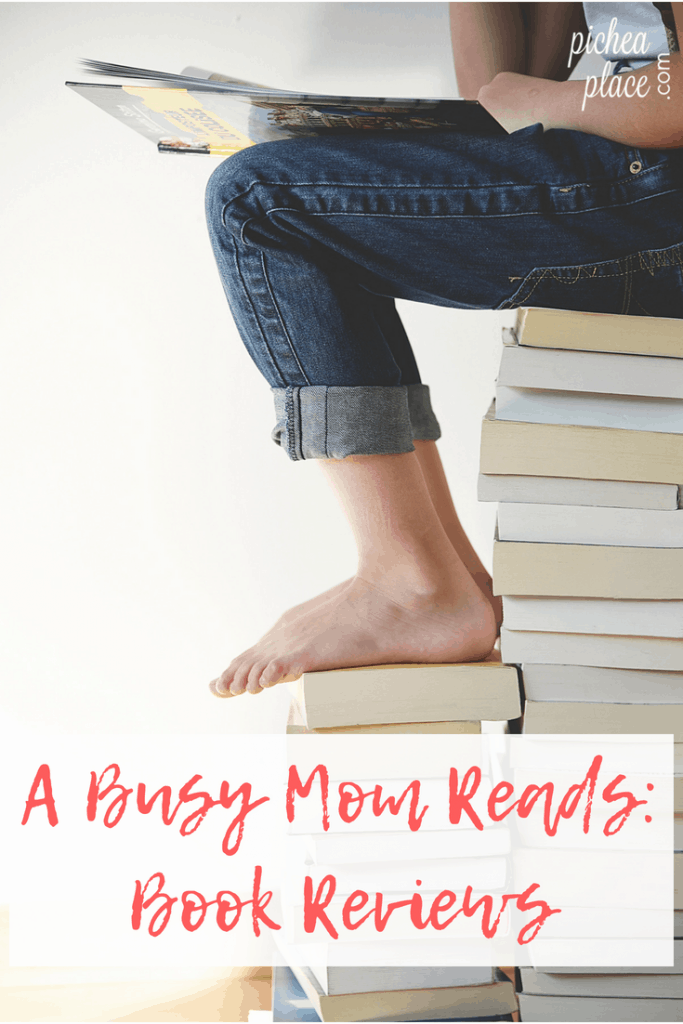 What Dreams May Come by Alana Terry
three stars
Slightly cheesy and overly preachy, but a cute love story, none-the-less.
The story is based on the author's own love story, so I can appreciate the first-person narrative, but at times, the content seemed a bit more what you would expect a good Christian girl to say versus reality.
Overall, it was a cute story and encouraged the reader to trust God even when life seems to be throwing you curveballs.
What Dreams May Lie by Alana Terry
two stars
Way too cutesy and shallow. I wanted to slap the main characters throughout the book.
While it's full of Scriptural truths expressed in applicable ways, it was incredibly preachy. And the majority of the "Christians" in the story were too wrapped up in religion to understand what a relationship with Christ is all about.
I bought the three-book series, but after reading the first two and getting progressively annoyed, I won't be wasting my time on the last.
Red Queen by Victoria Aveyard
four stars
I'm not usually a fan of dystopian fiction, but I kept having this series suggested to me, so I decided to give it a chance.
The author does a good job of developing the characters and keeping the plot twisting and turning. The setting is not so "out there" as to confuse the reader in an unfamiliar world.
Having finished book one, and having been kept on the edge of my seat throughout, I'm eager to read the rest of the series.
Fans of the Hunger Games or The Maze Runner will enjoy this series.
Glass Sword by Victoria Aveyard
four stars
Note: You will definitely want to read this series in order as each book leaves off at a climactic point and the next picks up where the previous left off.
As I read this second book in the Red Queen series, I found myself seeing bits and pieces of several other similar series: Hunger Games, Divergent, even Harry Potter. That said, I feel like this particular series is a bit more violent from the get-go instead of holding the darkness for the later books.
Thus particular title took me several days to get through, but I never found myself wanting to put it down. Each chapter kept me wanting to find out what happened next, and the plot moved along nicely.
I'm eager to read the next title in the series!
King's Cage by Victoria Aveyard
four stars
Even with all the darkness and death that this book contained, the story is completely captivating. And for the first time in this series, we get to hear from a perspective other than Mare Barrow.
I'm eager to get my hands on the final book on the series – to see how it all ends.
The Lightkeeper's Daughter by Colleen Coble
three stars
Engaging story, but slightly choppy writing. The further I got into the book, the less I noticed the choppy writing, but it took me several chapters to get past it and find myself immersed in the story.
While I don't want to post any spoilers, I will say that I was surprised by several of the details that came to light toward the end of the story, pulling the plot together for the conclusion.
If you enjoy historical fiction, romance, and mystery, you'll probably enjoy this quick and easy read.
The Lightkeeper's Bride by Colleen Coble
two stars
I so badly wanted to love this book, but I just couldn't. While the story initially drew me in, the writing was lackluster and choppy. And the further I got into the story, the less believable the plot, making it a book to "get through" rather than enjoy.
I had planned to read the third book in the series next, but after two misses with books one and two, I think I'm going to pass and move on.
Called to Protect by Lynette Eason*
four stars
Lynette Eason's police-drama suspense thrillers are some of my favorites, and I never pass up an opportunity to get my hands on her newest releases. I love that she sucks me in on page one and doesn't let up until the final period!
"Called to Protect" did not disappoint. From characters with depth to a plot that kept me turning the pages, I got lost in the story and didn't want to put it down.
It was the perfect mix of mystery and action with a dash of romance and brief mentions of faith that were not preachy but real to life.
I'm excited to read the rest of this series as it is released!
Praying God's Promises by Linda Evans Shepherd*
three stars
I was excited to get a copy of this title for my own personal resource collection as I love praying the Scriptures. When I pray the Scriptures (in their original and intended context), I know that I am praying the will of God and that He will answer me.
As with any book that addresses what the Bible says and how to apply it to your life, this book needs to be read with discernment. This book is full of great truths, but each of them must be held up to the light of Scripture and its original intended context.
I love that this book addresses so many different promises of God, but I struggled with the author's constant use of non-literal Bible versions to express those promises. While these versions can often better express the "big picture" of a verse or passage, they also have the tendency to miss the specific details included in a literal translation of the original text.
Also, I'd like to note that while I firmly believe in claiming the promises of God through prayer, it is vital to understand the context of each promise. While I have the right to claim the "general" promises of God (of which many are included in this book), some promises were made to specific individuals for a specific reason, and to claim them for myself (as the author suggested several times throughout this book) would not necessarily be wise.
All-in-all, this book is a resource I will turn to time and time again as a quick-reference guide to Scripture passages on specific topics related to the promises of God, remembering as I do to look up the context of each verse.
---
*I received a copy of this title from its author and/or publishing company in order to share an honest review.