My kids are headed back-to-school for the first time in a couple weeks, and I thought it would be fun to get #SchoolYearReady with a special gift for their teachers. One of my favorite ways to organize school supplies at home is with a colorful basket, so when I was thinking of a fun way to introduce my kids to their new teachers this year, giving the gift of organization came to mind. #CollectiveBias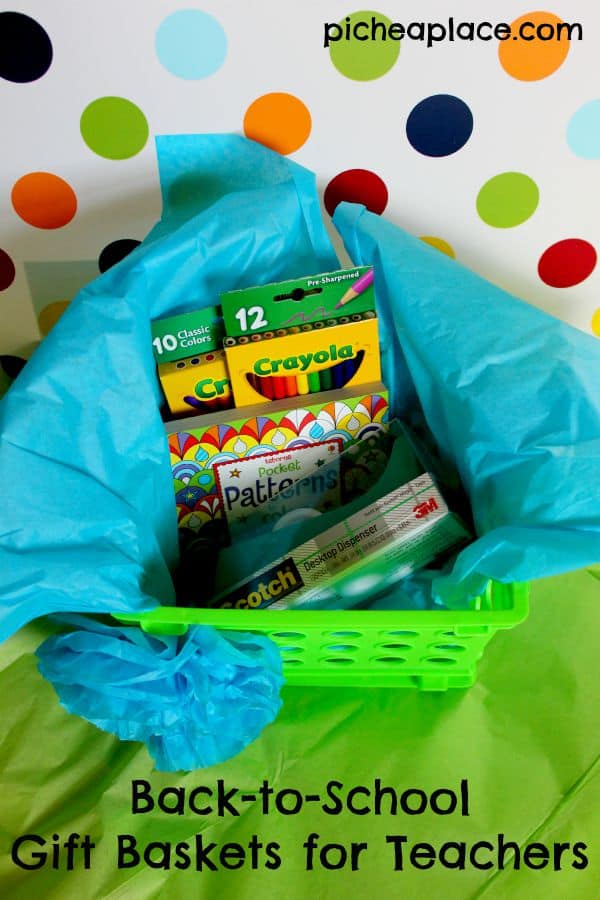 I didn't want to just send an empty basket to their teachers, though. I decided to add some fun and inspiring gifts to the baskets. We were headed to the store to stock up on school supplies, so we grabbed some crafting supplies as well in order to make these simple, yet festive, gift baskets for teachers!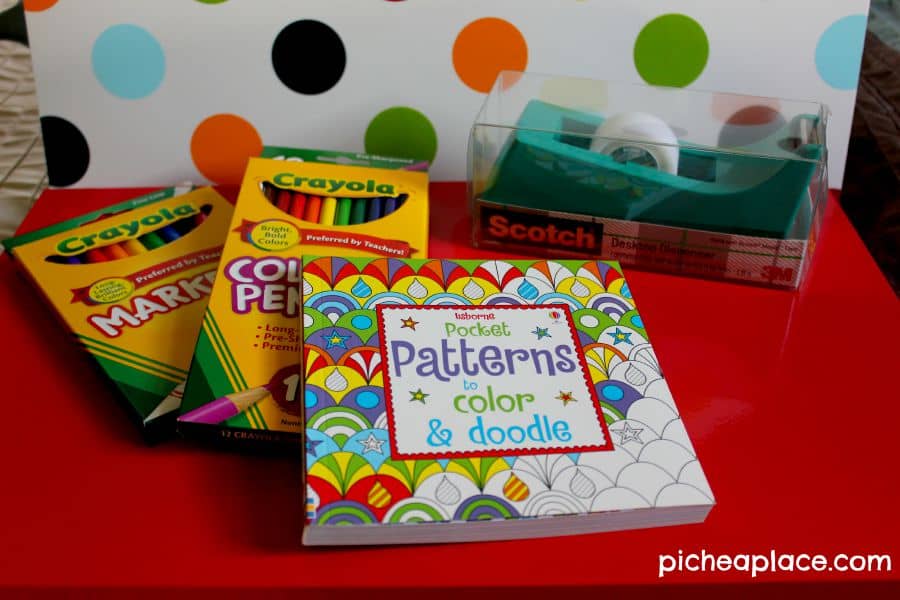 Gift Baskets for Teachers
I knew I wanted to do gift baskets that would include one of my favorite adult coloring books, so I ordered those through my Usborne Books & More website.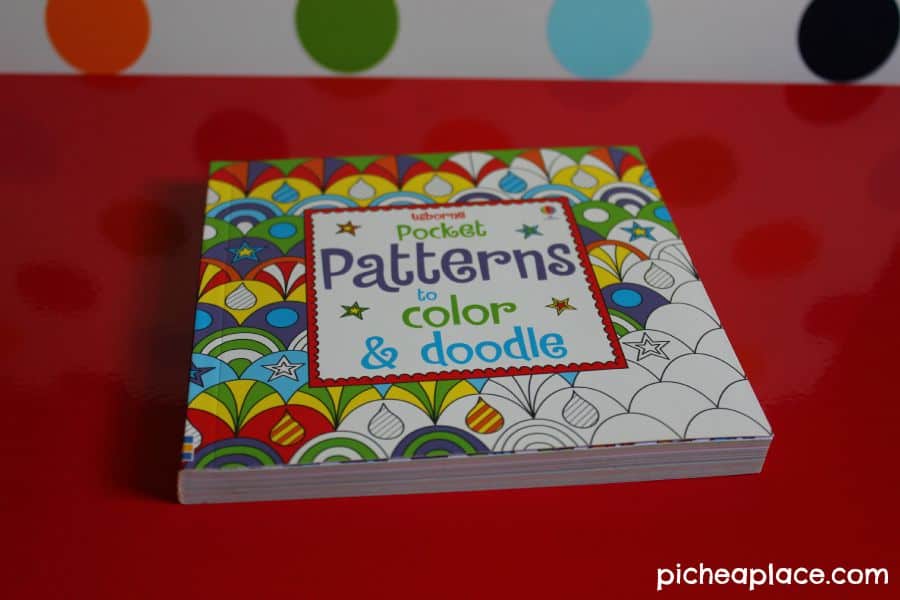 Then I headed to Walmart to pick up some supplies to compliment the coloring books: colored pencils and markers.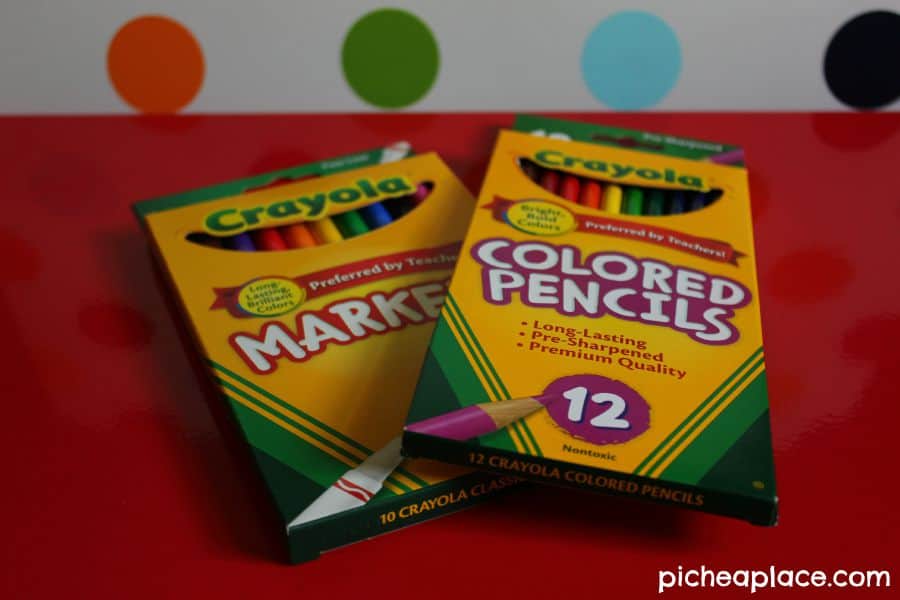 While I was at Walmart, I noticed this fun Scotch® Tape Dispenser in the stationary section, and since I know how quickly my own kids go through a roll of tape, I decided to pick it up to add to the teachers' gift baskets.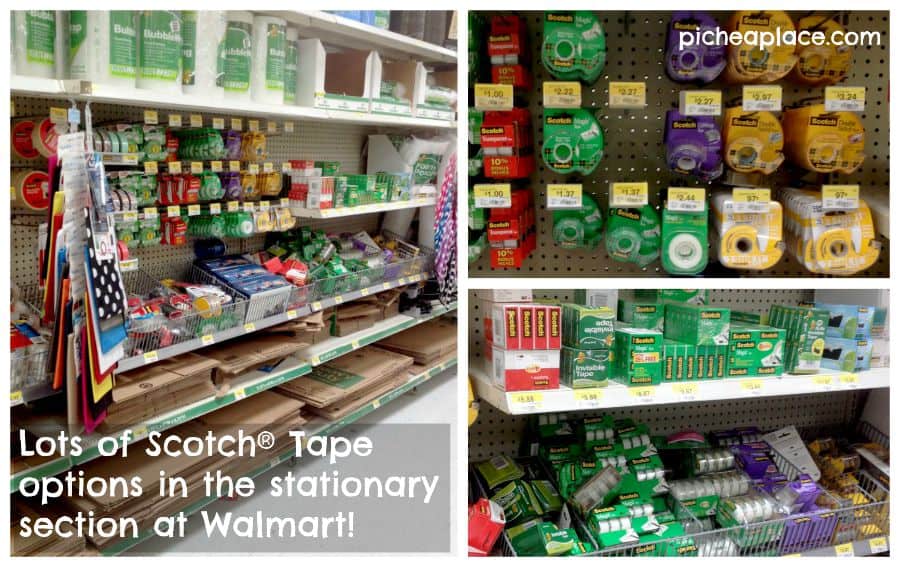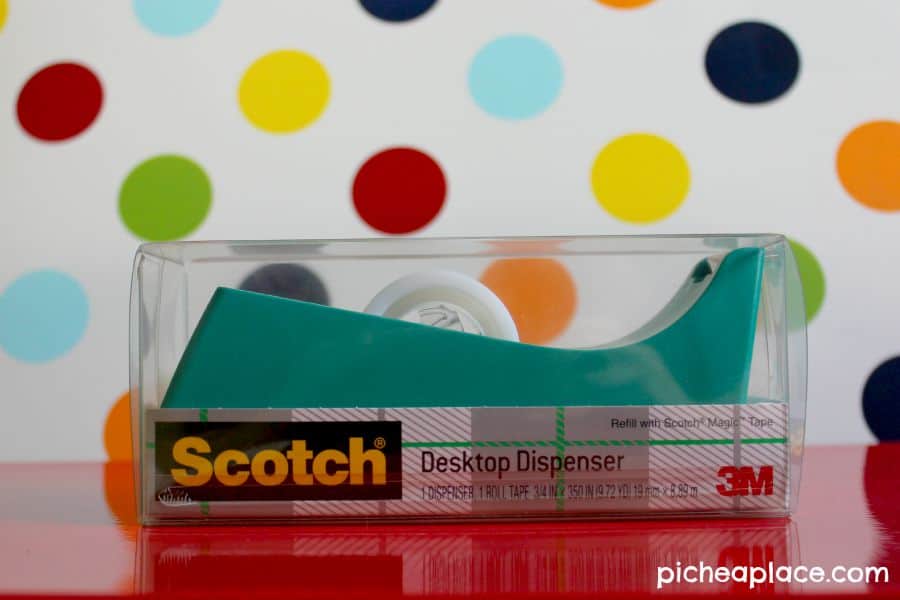 Once I had all the gifts for the baskets, I needed to grab an actual basket to put the gifts in, so when I saw the mini milk crate baskets, I knew they'd be the perfect choice!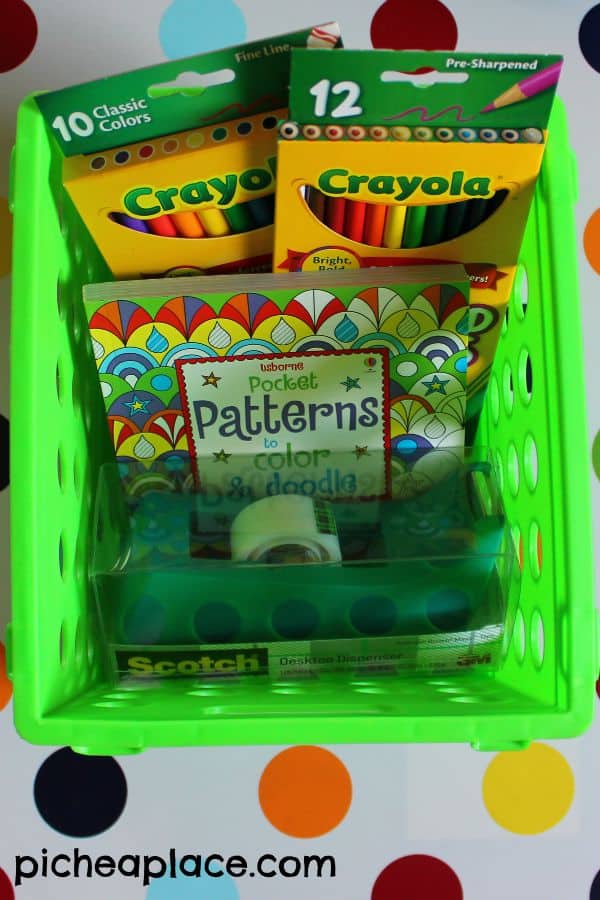 I grabbed some tissue paper and Scotch® Transparent Tape to "dress up the baskets," and we headed home to do a little bit of crafting fun.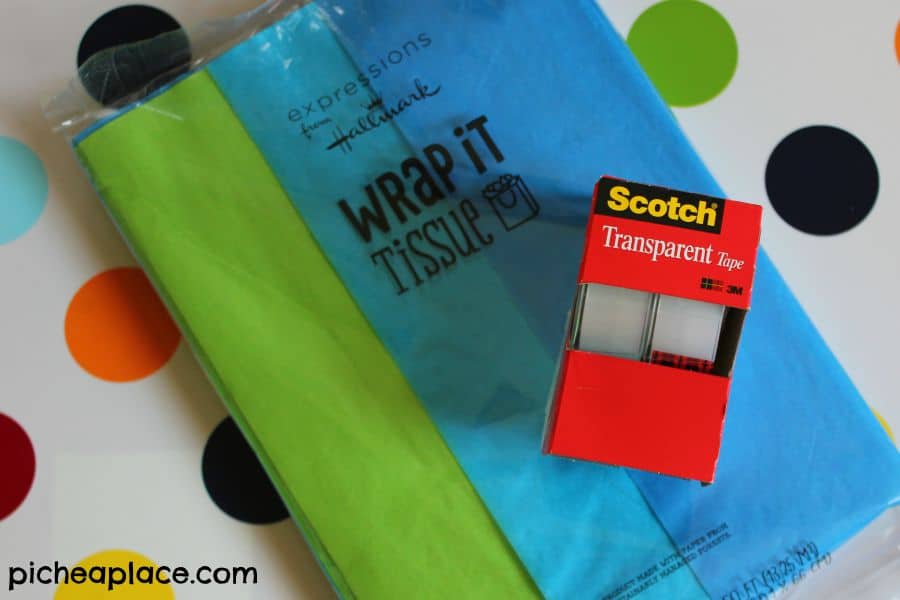 Paper Flower Tutorial
One of the things I love most about these paper flowers is that they are so simple (only two supplies needed) even my 8yo can make them!
Step One:
Fold a sheet of tissue paper into eighths. Trim the edges so no folds are left on the outsides.
Step Two:
Fold the tissue paper using an accordion fold – about 1/4″ wide.
Step Three:
Fold the folded paper with a half twist and secure with a piece of Scotch® Transparent Tape.
Step Four:
Carefully peel each layer of the tissue paper apart to create the "petals."

Step Five:
Fluff and adhere the flower to your gift basket with a piece of Scotch® Transparent Tape.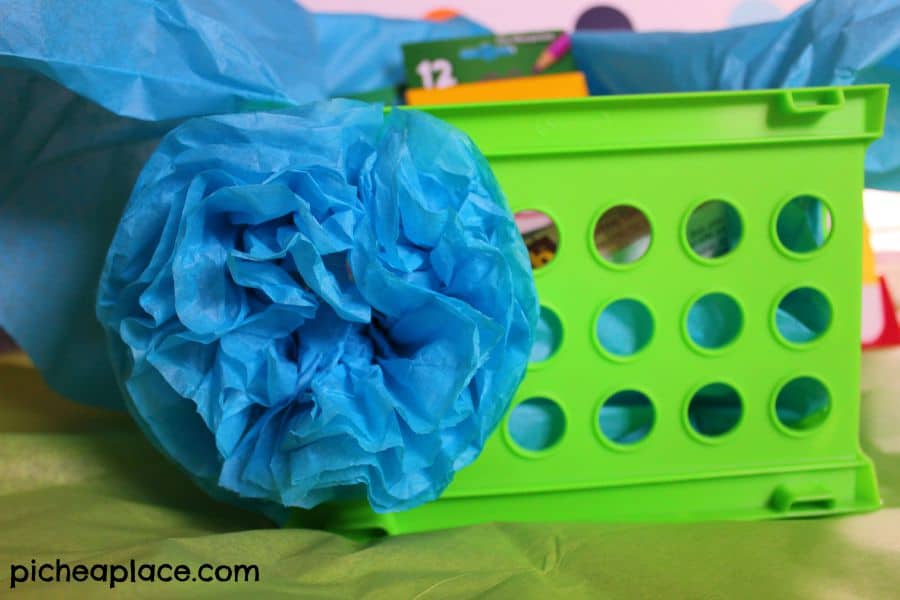 The kids can't wait to head back-to-school in a few weeks with these fun and simple gift baskets for their teachers!
I've shared how we're using Scotch® Tape products to get ready for back-to-school! What project are you planning to use them for?