With the kids heading back to school next week, we are finding ourselves in need of a new morning routine. From getting enough #FuelForSchool to making sure the basics (like hygiene) are covered, our mornings have the potential to be rushed and hectic, so we're planning ahead to make our time Before the Bus run as smoothly as possible. #CollectiveBias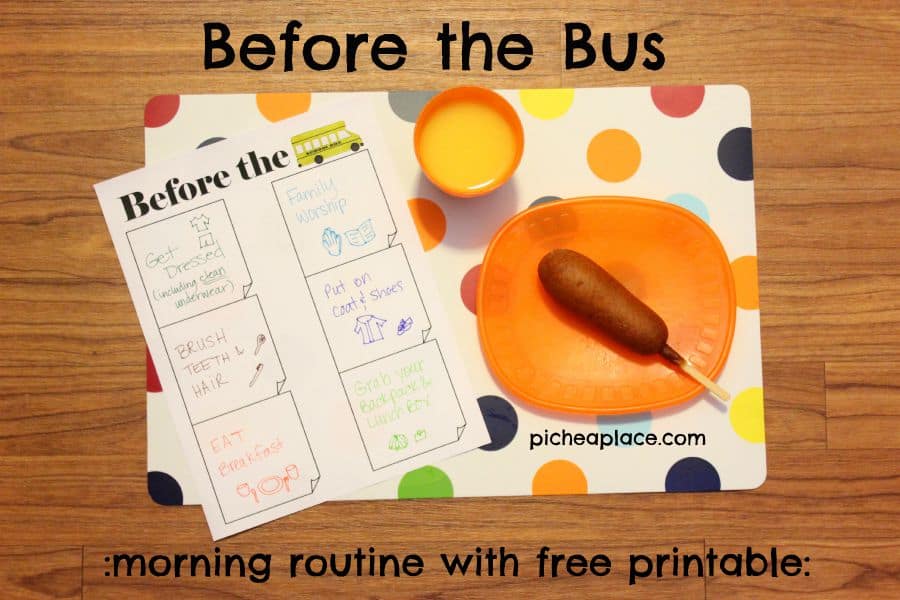 Get Dressed
This seems simple, but when you have two elementary-age kiddos who love their sleep, getting them out of bed and dressed in the mornings can be a challenge. Especially when it comes to remembering to change their underwear! [I can't tell you how many times I've sent a child back into his/her room to change a pair of underwear.]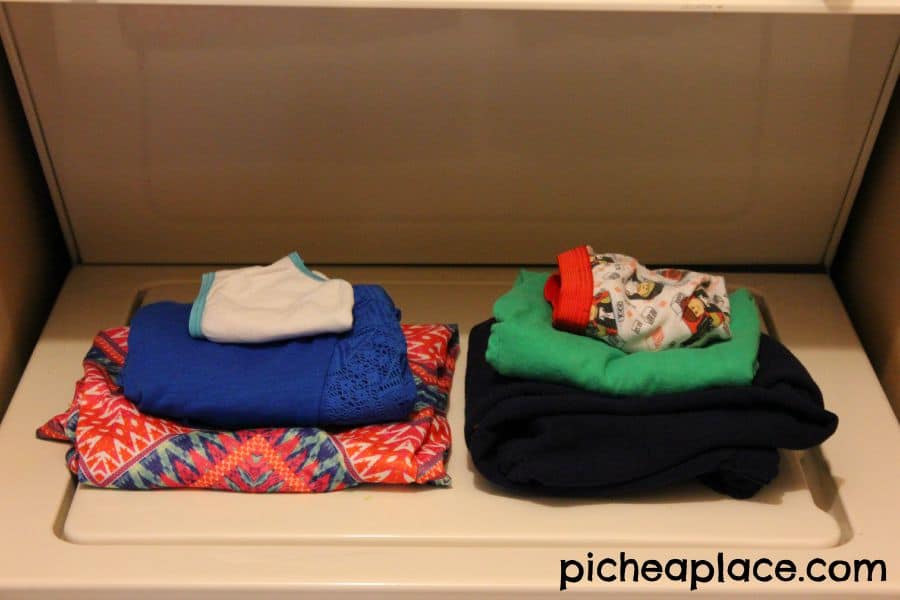 Laying out their clothes the night before will help our mornings to run more smoothly.
Brush Teeth & Hair
Basic hygiene ought to be a habit by the time kids reach elementary school, but at our house, only the toddler can seem to remember to brush his teeth and hair daily (and it's more of a game for him, as he'd prefer to do it every 15 minutes or so, all day long).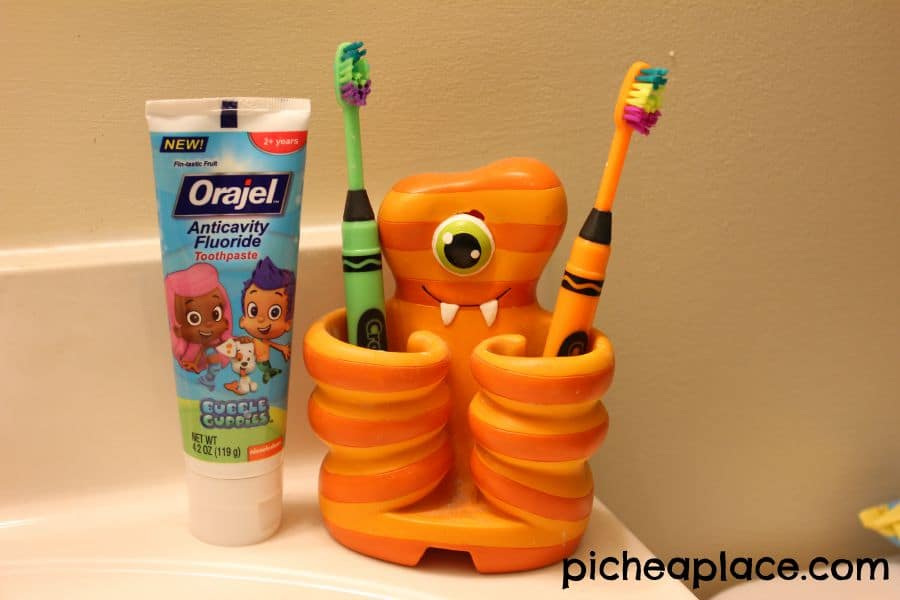 Adding these basic routines to our Before the Bus checklist will help to make sure they get done daily!
Eat Breakfast
Breakfast is the most important meal of the day, and it's important to me that my kids get enough fuel for school, even when time is running short in the mornings. That's why I stopped by our local Walmart last week to pick up some Jimmy Dean® Pancakes & Sausage on a Stick.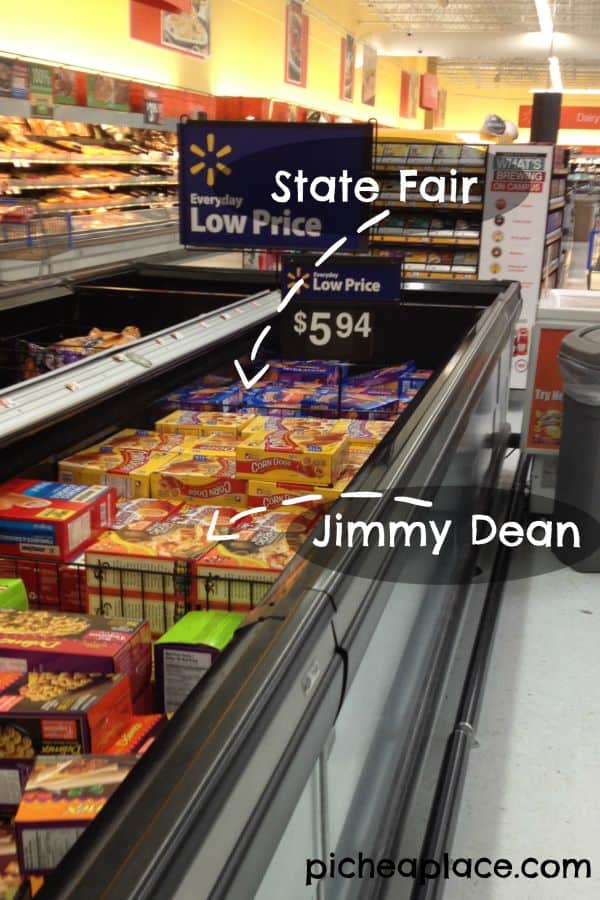 (While I was there, I also grabbed a pack of State Fair® Classic Corn Dogs for after-school snacking since they were next to each other in the cooler!)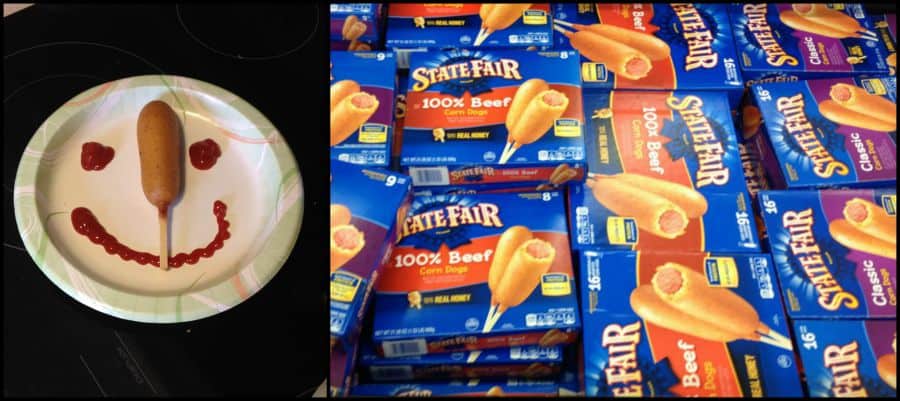 While we won't eat them every day, there will be days we need a quick and hearty breakfast full of protein, and being able to toss a Jimmy Dean® Pancakes & Sausage on a Stick in the microwave will provide my kids with the fuel they need for school and me with the peace of mind that comes with knowing they're eating protein-packed breakfast to keep them full until lunch!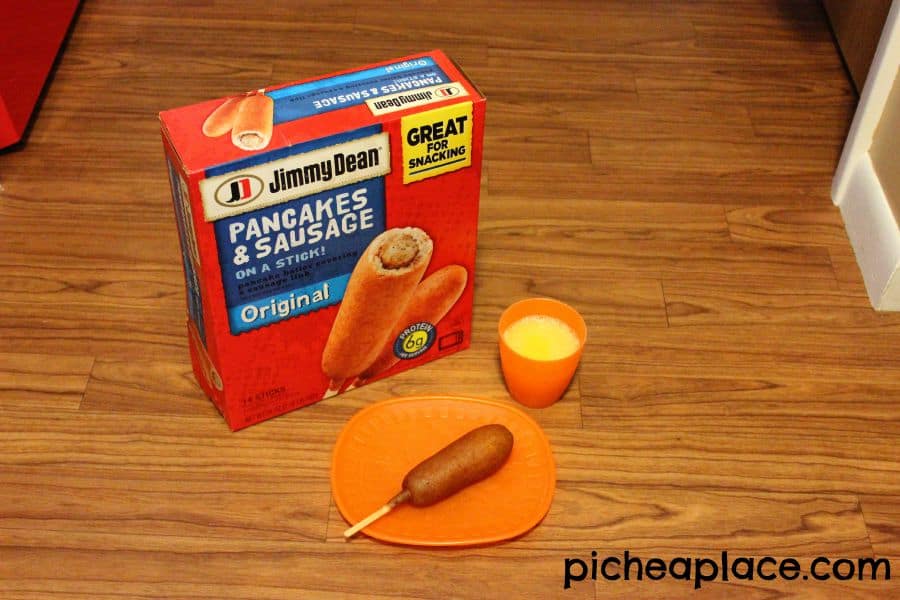 Family Worship
One of the things we've decided to implement this year is having a family worship and Bible time each morning before the kids head off to school.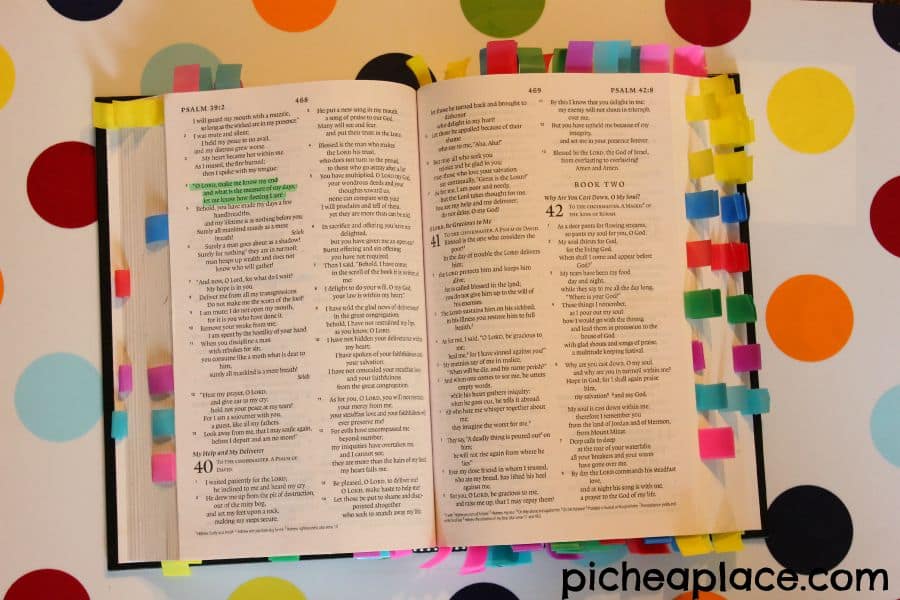 Spending time in the Word of God and in prayer each morning provides a great foundation for the entire day.
Put on Coat & Shoes
We live in the Midwest, and the weather is often unpredictable and can change drastically from day to day. We'll need to check the weather each morning to determine how many outer layers are required to put on before heading out the door to the bus stop.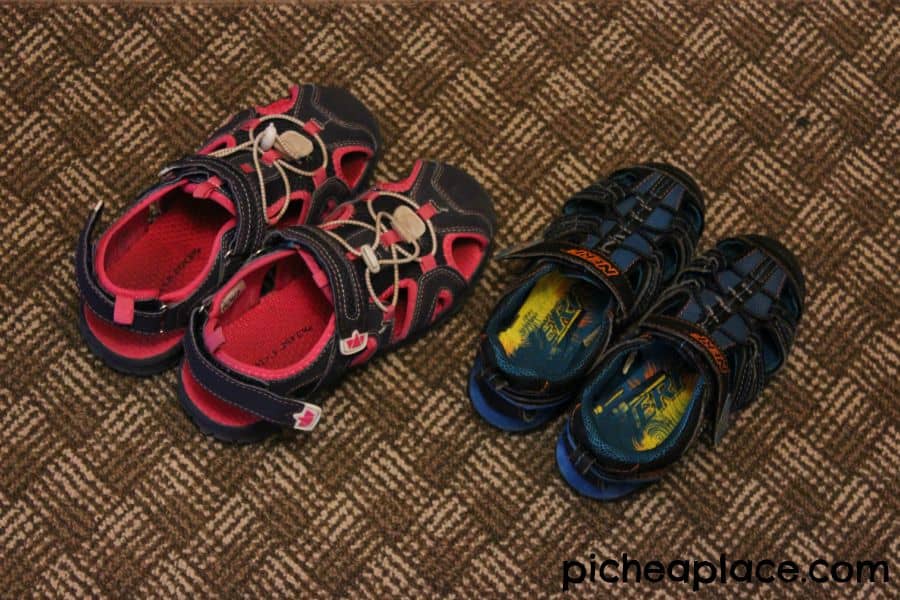 Grab Backpacks & Lunchboxes
I've heard many stories of parents being called by the school because Johnny and Susie forgot their backpacks, or more commonly, their lunchboxes. I'm hoping by having this be a part of our Before the Bus morning routine, that I won't be on the receiving end of that phone call this year!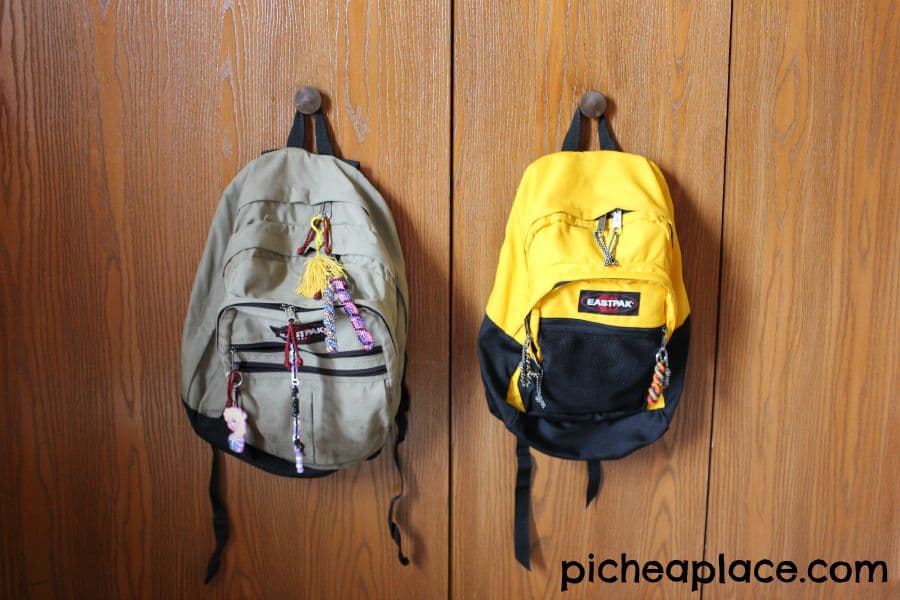 "Before the Bus" Printable
To help us remember all the components of our morning routine, I've printed out a checklist and hung it on our door.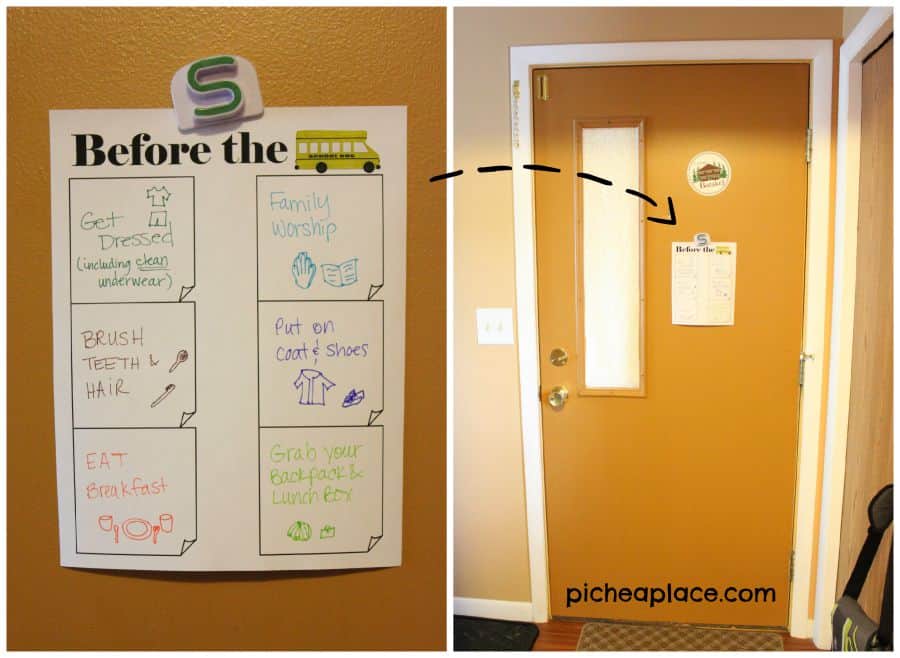 I created this printable to be able to be used with standard sized sticky notes (3″ squares), or you can just write on the "printed" sticky notes like I did with a Sharpie.
Click on the image below to download a free printable copy of the Before the Bus checklist.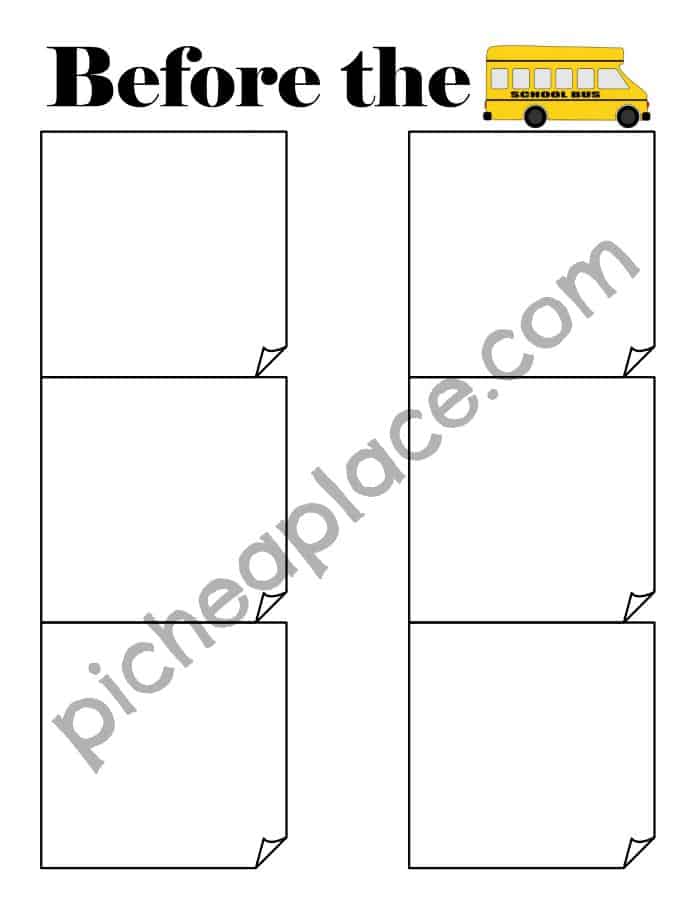 If you want to make it a bit more durable, you can laminate it. I have a feeling I'll be digging my Scotch laminator out of its box later this week and laminating our copy to protect it against the toddler tornado who lives at our house!
What steps are included in your "before the bus" routine?